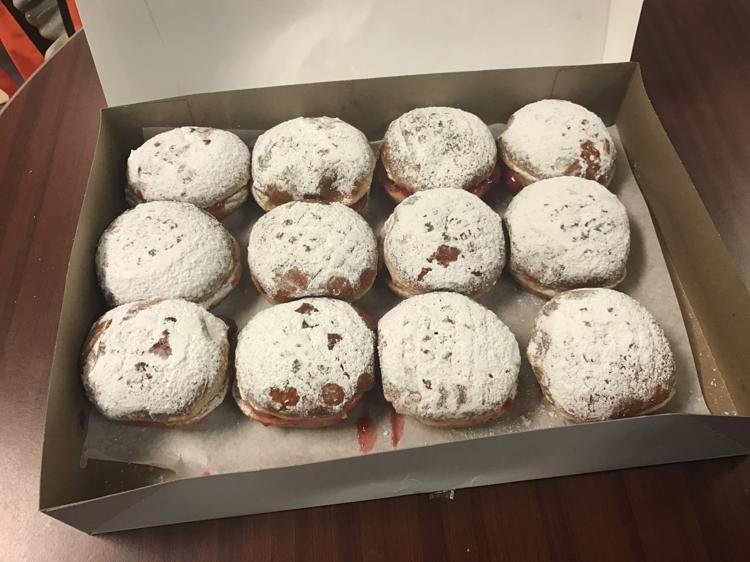 Chicagoland allegedly has the most Poles outside Poland, and the Eastern European immigrants brought one of Northwest Indiana's most treasured treats: paczki.
Paczki are traditionally made before Lent when faithful Catholics empty everything from their fridges and pantries — all the sugar, lard, baker's yeast, eggs and fruit — before they have to fast for Lent. They made a rich dough that's deep-fried into a doughnut on steroids.
It's dusted with a heaping dose of confectioner's sugar and filled with Bavarian cream, custard, blueberries, strawberries, plums or other traditional fillings. Paczki, pronounced poonch-key, are about as decadent as it gets.
They're widely available around the Region before Lent, including at Strack & Van Til supermarkets. Great paczki are made at Beck's Crown Bakery in Crown Point, Branya's Bakery in St. John and Calumet Bakery in Whiting, Lansing and Chicago.
Calumet Bakery's strawberry paczki are not to be missed. The fruit is fresh and smothered in a syrupy filling. Every bite is indulgent. It's so rich you might even eat only half at a time — you'll still be full and still have a nice sugar buzz.