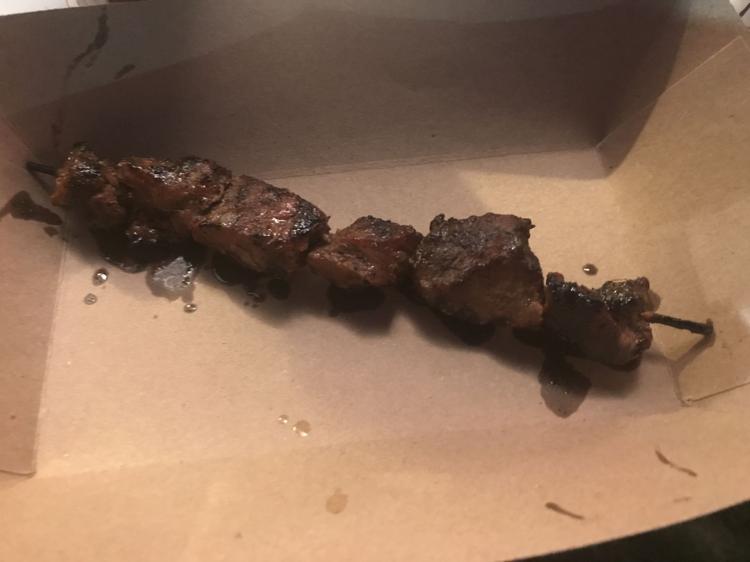 It's been remarked that the Region has two seasons: blizzard and orange cones.
Summer isn't just all about road construction — it's also a season of festivals in Northwest Indiana. The Region loves its festivals: ethnic festivals, arts festivals, town festivals, corn roasts, church parking lot festivals and massive gatherings like Pierogi Fest and Festival of the Lakes.
Region residents will turn out anywhere if there's warm weather, a ray of sun, an outdoor beer garden and a few carnival rides. But nothing says festival quite like the scent of grilled meat wafting through the air.
You have free articles remaining.
Keep reading for FREE!
Enjoy more articles by signing up or logging in. No credit card required.
A great option at local festivals is the Dragobob shish-ka-bob, Croatian-style marinated meat that's been sizzling on the grill at Dyer Summer Fest and Crown Point Festival Days. It's a decade-old business from Hegewisch that uses a "secret family recipe" to season its meat the way they do in the old country.
Nothing is quite as primal or satisfying as grilled meat on a stick. The Dragobob is expertly seasoned and charred just enough to have that smokey grill flavor.
If you don't come across the food truck this summer, you can find the Dragobob at Doreen's Pizza at 726 Joliet St. in Dyer, 13201 S. Baltimore Ave. in Chicago's Hegewisch neighborhood or at Welch's Stop and Shop at 11333 W. 95th Place in St John.