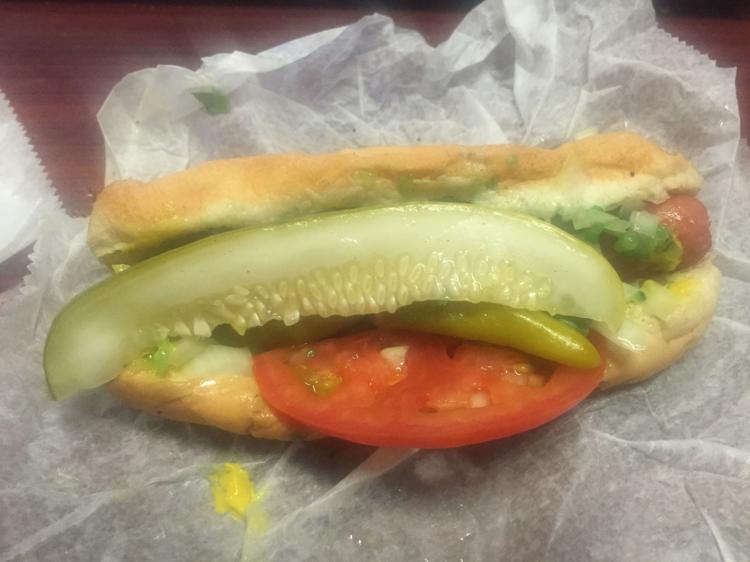 One of the best deals in Northwest Indiana is dollar dog Wednesdays at H. Dog in Schererville.
Every Wednesday, the fast-food restaurant at 36 U.S. 41 in the Town Square Shopping Center sells Chicago dogs for just 99 cents all day Wednesday and from 3 to 4 p.m. every day. H. Dog calls the promotion Weenie Wednesday.
The steaming hot dogs come "dragged through the garden," with chopped onions, bright green relish, tomato slices, sport peppers, a dill pickle spear, yellow mustard and celery salt. And of course, no ketchup, never ketchup, get that measly tomato paste out of here.
Intended to draw a family crowd to the neighborhood restaurant, the dollar dogs are of course pure Vienna beef tucked into a steamed poppy seed bun topped with fresh, crisp veggies. It's a timeless Chicago classic. Though the price is cheap, H. Dog doesn't skimp on the quality of ingredients, so it's a great place to stop by for lunch on Wednesdays.
Stay up-to-date on what's happening
Receive the latest in local entertainment news in your inbox weekly!