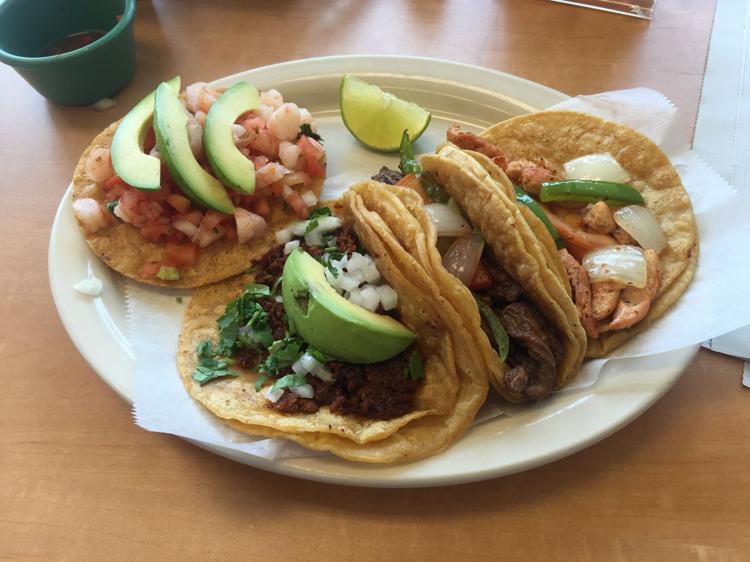 Nothing is more primal than fire, except for maybe meat grilling on the fire, and if maybe you throw in onions and bell peppers to make fajitas.
Mezquitacos at 100 W. Ridge Road does the Tex-Mex specialty well, bragging on its menu that it's the  "home of the skirt steak and chicken fajitas." The sit-down strip mall Mexican restaurant features a number of fajita-style dishes with your choice of asada or pollo.
You can your get well-grilled fajitas in tacos, burritos or tortas in oval bolillo rolls, or on top of crunchy tostadas or taco salad.
Don't except a theatrical presentation with a server carrying out a sizzling, steaming skillet. Do expect a lot of rich flavor. The steak is thick and juicy, the chicken is tender and savory, and the veggies are glistening from the grill. The tacos are double-wrapped in warm tortillas.
For a few more dimes, you can add extras like fresh avocado, cheese, sour cream, or spicy sour cream.
Every meal comes with a complementary service of house-made chips and pico de gallo that's nearly all fresh chunks of tomatoes.
For information, call (219) 923-2850.