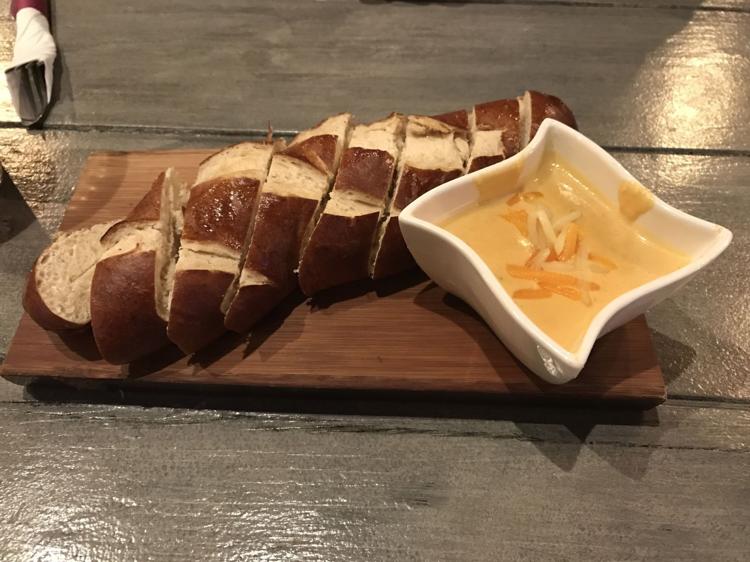 The new Region Ale at 1080 U.S. 41 is so into craft beer that it not only has 50 taps but uses beer as an ingredient in a few dishes.
The taproom, which focuses on local craft beers, for instance puts Devil's Trumpet Night Goat Coffee Stout in its hearty chili, which is beefy to the last bite.
The IPA Cheese Fondue is infused with a reduction of an India Pale Ale, that popular style known for high alcohol content and almost bitter hoppiness.
The presentation is meant to wow. Molten cheese garnished with a sprinkling of shredded cheese sits atop a butcher's block with a loaf of sliced pretzel bread. The bread is fresh baked and like a baguette with a soft pretzel crust. It's salted just so and perfect for dipping in the boozy cheese, which has a hint of hoppiness.
With many such appetizers, the ratio of stuff to dip and stuff to dip in to is all out of whack. But in this case there's just enough bread to sop up all the golden melted cheese and, in any case, it's toothsome enough to nosh on on its own.