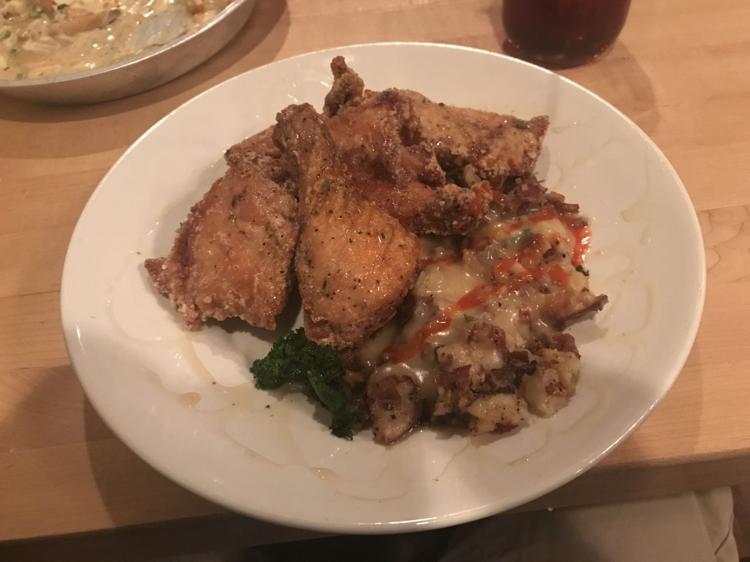 VALPARAISO — The fried chicken at The Market in Valpo will make you forget all about Strongbow Inn's turkey.
The Market is a southern comfort food restaurant in the iconic Strongbow space at 2405 Morthland Drive in Valparaiso. It is run by the culinary geniuses behind Tomato Bar, Ricochet Tacos and the pioneering but bygone Valley Kitchen & Bar that was one of the hottest tables on the square in downtown Valpo.
The revamped interior is filled with local art, a whimsical chalkboard mural and a portrait of counter-culture icon and gonzo journalist Hunter S. Thompson in the lobby. Drinks come in trendy Mason jars, and stylish Edison lights glow overhead.
The fried chicken is divine.
It's made with plump, meaty Amish chicken that's almost unbelievably juicy. The breading sings with honey, thyme and secret spices, the recipe for which must be securely squirreled away in a vault somewhere. The hint of honey blends with the chicken's savoriness for a superlative contrast of sweet and salty.
You get several pieces of chicken, along with a potato side with kale, bacon, chicken gravy and sriracha.