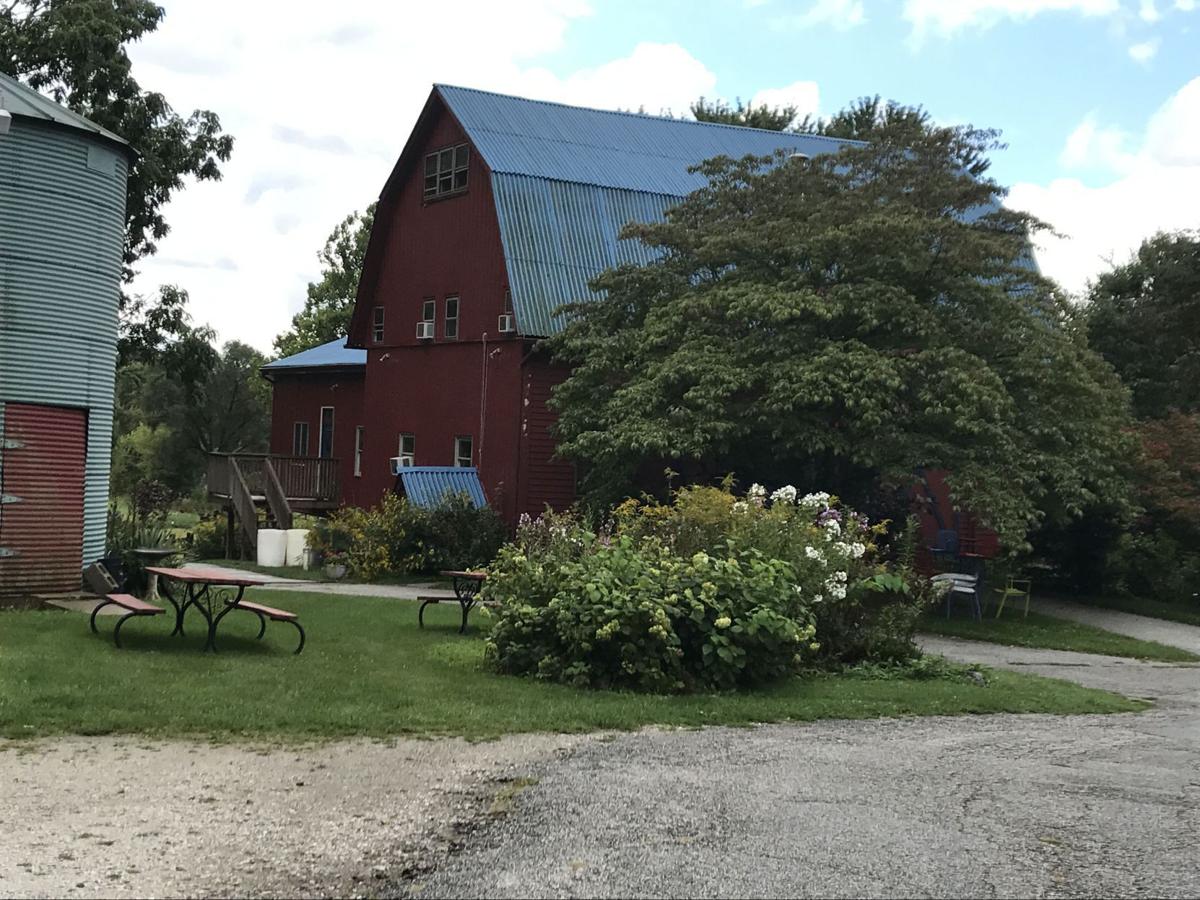 The Art Barn School of Art is displaying the work of founder Jan Sullivan, a prolific artist who decided to create a center for arts instruction in Northwest Indiana.
The Art Barn at 695 N. 400 E. in Valparaiso is displaying "Jan Sullivan's Nature: Works by the Founder of Art Barn School of Art" through Sept. 25. The exhibit features the work of Sullivan and other artists.
Sullivan and her husband acquired a Jackson Township farm in Porter County in 1969 where she taught plein air painting and other art classes and workshops. The 69-acre property has since blossomed into an arts education center for adults and children that hosts performing arts, weddings, an annual juried art exhibition and the Art Blitz festival every September.
The Chicago native began drawing lessons at 11 and went on to earn degrees from the University of Illinois and the Illinois Institute of Technology. She was an art supervisor at Chicago Public Schools and an assistant professor of art education at Valparaiso University. 
She snagged a grant from the Indiana Arts Commission to found the Art Barn School of Art and brought on local legends Hazel Hannel, Konrad Juestel, Harriet Rex Smith, David Sanders and Virginia Phillips to teach there. In 1984, it became a nonprofit.
"Known for her colorful, spontaneous work in oil, watercolor and pastel, Jan's paintings won numerous awards including several best in show. It is included in many important collections," the Art Barn School of Art said in a press release. "Her work has been shown at the 1990 New York Art Expo through the Edelman Gallery and in the Hoosier Salon, the Midwest Museum of American Art, and the Chesterton Gallery. She painted until her death at age 94."
The exhibit also features the work of artists Herb Helm, Ken Hosmer, Marlies Glickauf, Lesley Rich and Renee Ricks-Miller, who were all friends of Sullivan.
A reception will take place from 3 to 5 p.m. Sept. 18.