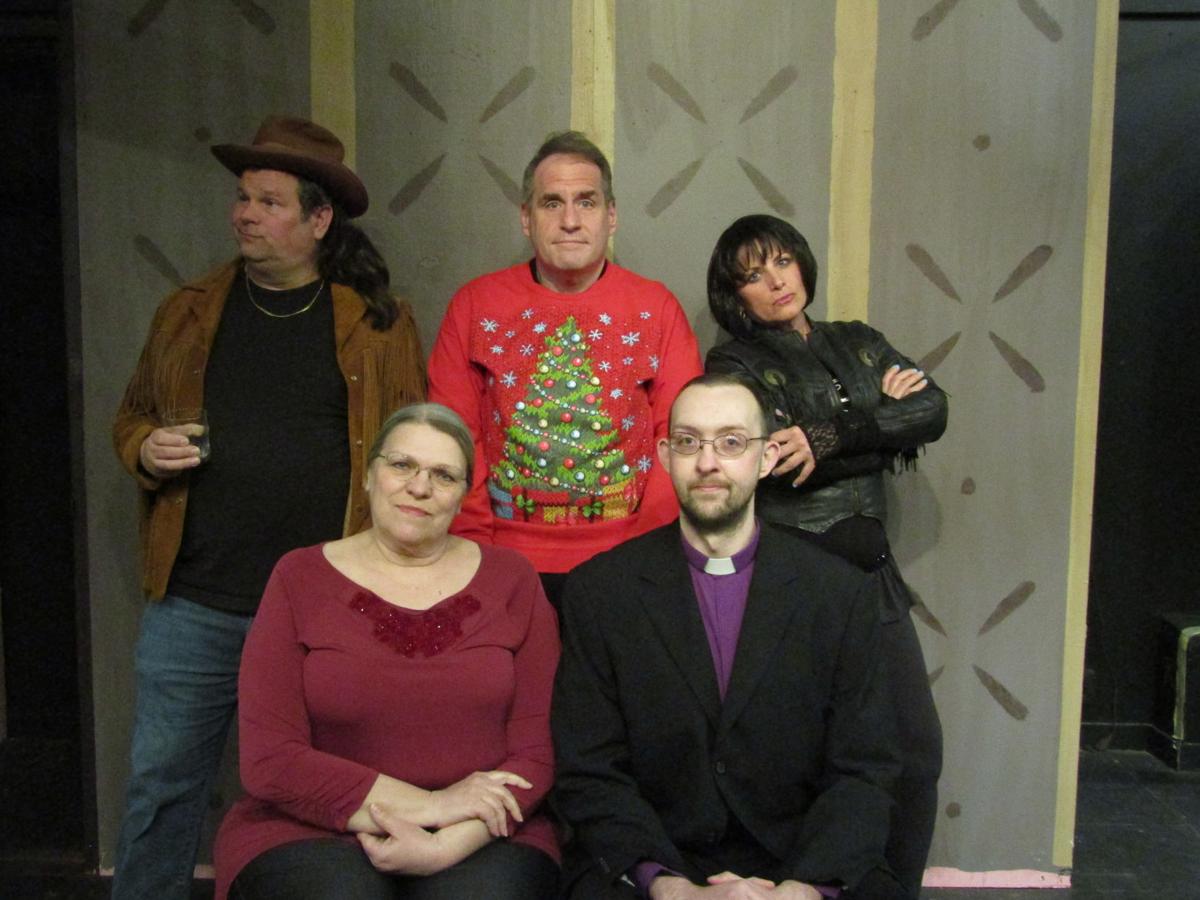 Rip Johnson, co-director of Hammond's Beatniks on Conkey's "Making God Laugh," admittedly has mixed emotions about returning to the stage for the first time in more than half a year.
"It's a little scary, and it's a little exciting," he said. "Most everyone that's been in our cast has been vaccinated and we're trying to do everything we can to ensure everybody's safety. It's a bit of an unknown, but it's exciting too, because we didn't get to do anything for so long."
Opening Friday and running through June 13, "Making" is the tale of Ruthie and Bill, a couple followed during the play over the course of three holidays in as many decades. "Making" examines the couple's relationship with their three children, Tom, Richard and Maddie, and the courses their lives take as well as the couple's own trials and tribulations.
"Making God Laugh" was penned by Chicago-reared playwright and actor Sean Grennan, whose writing CV includes the musical "Another Night Before Christmas" and the comedy "as Long as We Both Shall Live."
"It's absolutely got everything that a family has to deal with," said Johnson, who is directing the play with his wife, Bonnie. "It's a lovely family dramedy, that's what I'd call it … it's got so much heart. It's just the right play for this time, because it's funny, it's tragic, and it covers all the emotions. It's a sweet, sweet play. "
Dean Johnson is Bill and Donna Rowland is Ruthie in Beatniks production of "Making God Laugh." Playing their children are Patrick Pohrte as Tom, Diana Smoot as Maddie and Tony Herman as Richard.
"It's nice to see the actors popping on all cylinders right now," Johnson said.
"Making" marks Beatniks first 2021 production. Their last show, the black comedy "Arsenic and Old Lace," was staged in October.
Beatniks will be following all state and CDC recommendations throughout their production of the show.
"We don't want anybody to get sick," Johnson said. "We don't want anyone to come into harm."
Coming next to the Beatniks stage is Hammond Community Theatre's production of the drama "Denial,"  scheduled to run Aug. 14-22.
FYI: "Making God Laugh" runs at 8 p.m. June 4-5 and 11-12 and 2 p.m. June 6 and 13 at Beatniks on Conkey, 420 Conkey St., Hammond. Tickets are $18. Call 219- 852-0848 or visit beatniksonconkey.com.