Jahmaul Bakare is honored to be back in Chicago performing in the Tony-Award winning "Once On This Island."Bakare, who is a Chicago native, po…
Disney on Ice glides into town today with its latest production about the fun and adventures of the open road."Road Trip Adventures" runs toda…
"Potted Potter: The Unauthorized Harry Potter Experience — A Parody by Dan and Jeff" is starring at The Broadway Playhouse in Chicago and runs…
With the beginning of the new year comes a varied mix of theatrical productions, concerts and entertainment options on the scene.
One of musical theater's beloved productions is starring on stage at Chicago's Cadillac Palace Theatre.
Fans of spectacular illusions and magical acts can check out "Champions of Magic" in Chicago.
"Mary Poppins" is starring on stage at Drury Lane through Jan. 19. The show is filled with standout performances, fascinating multi-media effe…
Jonalyn Saxer is thrilled to be bringing "Mean Girls" to cities across the country.
Actor Rob Lindley has spent the last year and a half touring with "The Phantom of the Opera."
Musical theater fans will have the opportunity to see the Tony-Award winning musical "The Light in the Piazza" during the holiday season in Chicago.
Popular bear "Corduroy" has come to life on stage in Chicago.
The Chicago run of "Hamilton," by Linn Manuel Miranda, will have its final curtain on Jan. 5 at The PrivateBank Theatre in Chicago.  The show …
If you're looking for a show to enjoy with the family for the holidays, The Greenhouse Theater Center is presenting the perfect selection.
Cirque du Soleil is presenting its first holiday-themed production at The Chicago Theatre. The show titled "Twas the Night Before..." features…
Tony Labriola, director of Chicago Heights' Drama Group's Milord Studio Theatre's "Tartuffe," will know he has a successful show on his hands …
The world of Clara, the Sugar Plum Fairy and toys come to life will unfold on stage during the upcoming production of "The Nutcracker" in the Region.
No other ballet dancer has crossed over into mainstream popular culture quite like Misty Copeland.
Audiences eager to see exciting, daring and energetic acts will want to head to downtown Hammond.
After more than two decades, Grant Fitch's adaptation of Charles Dickens' "A Christmas Carol" at Chesterton's 4th Street Theater, continues to…
There's nothing like an enthusiastic seasonal production to put people in the holiday spirit.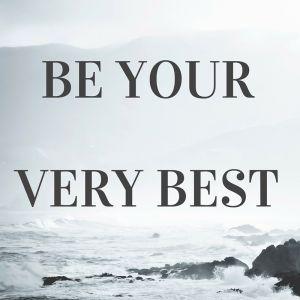 Be Your Very Best by Diana Govert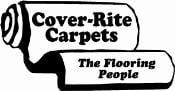 Cover-Rite Carpet & Design Center

Stevenson and Fairchild OMS
Most viral videos have a finite shelf life, but the "doo doo doo" of "Baby Shark" shows no sign of abating.
Mike Reinhart, director of Ross Music Theatre's production of "Scrooge," can always count on audiences both from and beyond the Region to come…
The cast sizes of Valparaiso's Chicago Street Theatre's production of "The Santaland Diaries," and "The Best Christmas Pageant Ever," could no…
Munster's Theatre at the Center will be ushering in the holiday season early with the presentation of a beloved production.
The classic work, "A Raisin in the Sun," is in the spotlight as the major fall production at Theatre Northwest in Gary.
Sister Helen Prejean believes Chicago's Lyric Opera is the perfect place to present the opera "Dead Man Walking."
Linda Pauli, director of Chesterton's 4th Street Theater's "Outside Mullingar," gives her four-member cast kudos for conquering an often diffi…