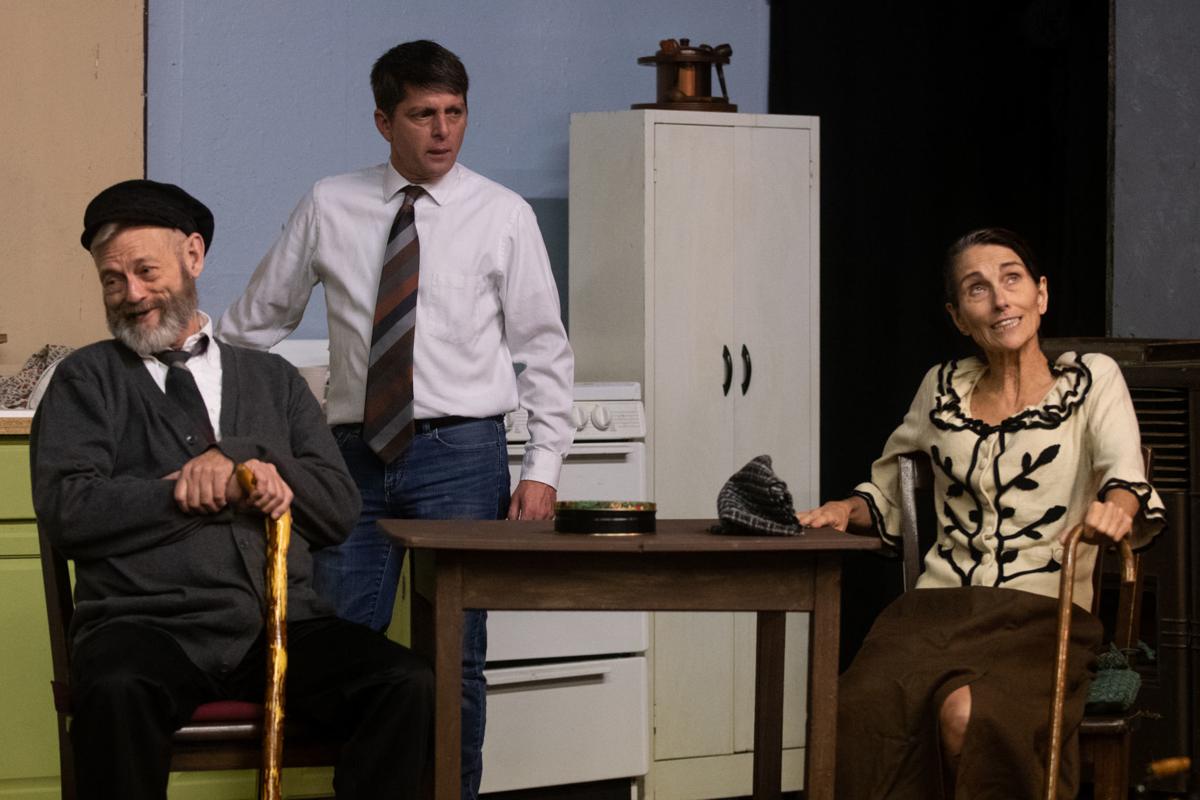 Linda Pauli, director of Chesterton's 4th Street Theater's "Outside Mullingar," gives her four-member cast kudos for conquering an often difficult dialect.
"It's a challenge for our actors because they have to speak with an Irish accent," she said. "They are doing very well. They really jumped into the Irish accent."
Opening Nov. 8 and running through Nov. 24, "Mullingar" is the tale of Anthony Reilly and Rosemary Muldoon, a pair of middle-aged farmers from Ireland and next door neighbors. Over the course of a half decade, the pair find themselves in the middle of a battle amongst their families over land, and Muldoon's years of yearning for the socially awkward Reilly comes to a head.
"Mullingar" was penned by American playwright John Patrick Shanley. Shanley's CV includes the 2005 Tony and Pulitzer Prize winning drama "Doubt' and the 1998 film "Moonstruck," for which he took home an Oscar for Best Original Screenplay.
In 2014, "Mullingar" made its Broadway debut and received a Tony Award nomination for Best Play.
"It's a very Irish story but it's also a very human story," she said. "Their lives are as neighbors lives are with ups and downs. But the crux of the story is it's a funny love story ... there's some real touching moments in the play and some real hilarity. The touching moments are real special."
Kevin Mellin is Reilly and Anne Nichols is Muldoon in 4th Street Theatre's production. Rounding out the cast is Donald Beck as Reilly's father, Tony and Maggie Reister as Muldoon's mother, Aoife.
"I couldn't have asked for better people," Pauli said. "They're self-starters and they're willing to try anything, which is wonderful. And they also have some really great ideas, and I'm happy to have them."
Next up for 4th Street Theater is "A Christmas Carol," scheduled to run one night only on Nov. 30.
12 Things to do in the Region this week