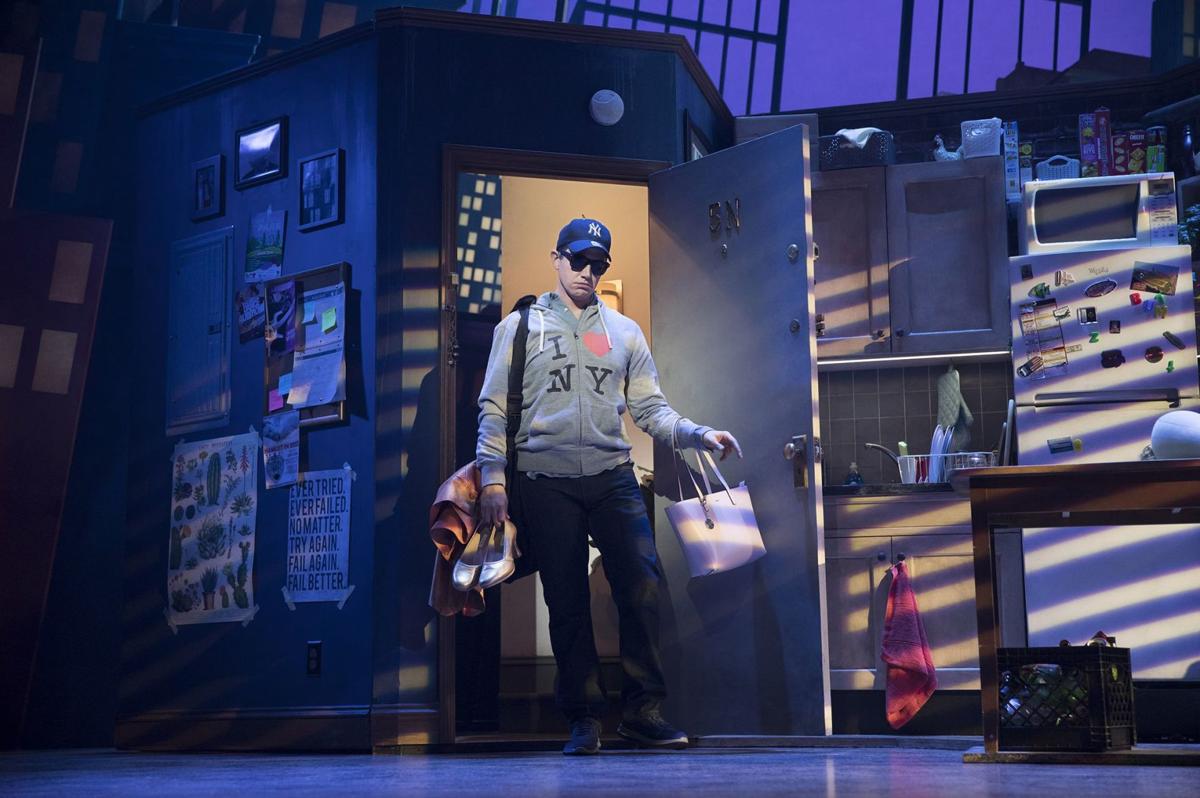 Audience members shouldn't hesitate to purchase a ticket to "Tootsie," now playing in Chicago.
"Tootsie," which officially opened earlier this week, runs through Oct. 14 at Chicago's Cadillac Palace Theatre. If fans of the movie "Tootsie" have been contemplating getting a ticket to one of the Windy City's current fall productions, this should be the show to see.
Broadway in Chicago and Scott Sanders Productions are presenting the pre-Broadway world premiere.
"Tootsie" tells the story of out of work and down-on-his luck actor Michael Dorsey and how far he must go — even taking on the persona of a woman — to get a job in the field he loves.
Santino Fontana, who stars as main character Michael Dorsey/Dorothy Michaels, is a spitfire of an entertainer whose skills at shifting from male to female mannerisms are fascinating. The laughs just don't cease in this show.
Fontana's vocals also are something to hear, especially when he's portraying Dorothy and his vocals are taking on "womanly" tones. He pulls the man-to-woman stunt off quite well and humorously.
With a clever book by Robert Horn and hilarious lyrics from Tony-Award winner David Yazbeck, who also wrote the music for the show, this production soars.
Actress Lilli Cooper does a fine job portraying character Julie Nichols, who is Dorothy Michaels' good friend and eventual love interest in the show.
Sarah Stiles as Michael's goofy ex-girlfriend Sandy and Andy Grotelueschen as Michael's friend Jeff are a definite hoot to watch. Both also perform musical numbers that are witty and catchy.
Also starring in the show and turning out admirable performances are John Behlmann as Max Van Horn, Julie Halston as Rita Marshall, Reg Rogers as Ron Carlisle and Michael McGrath as Stan Fields.
"Tootsie" film fans will remember that the role Michael goes after in the movie is in a soap opera. In the new musical, Michael is auditioning for theatrical productions. There's even a highlighted number that conjures up memories of hit Broadway shows.
If one chooses to secure a seat for this production, don't be surprised if you exit the theater laughing. Then you may just be tempted to turn right around, step up to the box office and get another ticket for "Tootsie." You've got one more week.
FYI: "Tootsie" continues to Oct. 14 at Cadillac Palace Theatre, 151 W. Randolph St., Chicago. Tickets range from $35 to $105. Call 800-775-2000 or visit BroadwayInChicago.com.