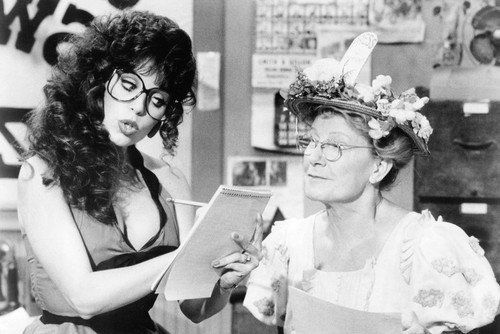 The 2015 Porter County Fair is less than a month away, with opening day July 23 and continuing through Aug. 1. And the opening day for the 2015 Lake County Fair follows on Aug. 6.
Major music and entertainment headliners have graced the grandstand stage at both county fairs throughout the decades.
My editors asked me to devise a fun computer quiz for readers to test their knowledge to identify a roster of Top 5 who's who notables who have played the region's fair stages.
One of my favorite featured past headliners from the Lake County Fair in Crown Point is the late, great county comedienne Minnie Pearl, who performed in 1968, and was one of the stars of TV's corny variety show "Hee Haw."
"Hee Haw" had an amazing 24-year broadcast run.
What was dreamed up by CBS executives to be the rural answer to NBC's "Rowan and Martin's Laugh-In" lasted four times as long as the show and format that inspired it. It also introduced viewers to many of The Grand Old Opry's favorite comedy performers, who before "Hee Haw," were far from being household names. Minnie Pearl and Grandpa Jones were two of the favorites who joined hosts Roy Clark and the late Buck Owens each week for music, corny jokes and comedy skits. Other regulars on the show were country music legend Roy Acuff, silly blonde Cathy Baker and country comedians David "Stringbean" Akeman, Junior Samples and Lulu Roman.
Even after CBS canceled "Hee Haw" in 1971 while it still was in the top 10 for ratings (all part of an effort to "de-ruralize" the networks schedule, which also had included "Green Acres," "Petticoat Junction" and "Beverly Hillbillies"), the series was immediately picked up for syndication and remained on the airwaves until 1993.
Another trademark for the show were always the famed "Hee Haw Honeys," the "hay-stacked" perched gaggle of young ladies, which included some names who later went on to greater fame, such as Morgan Brittany, Linda Thompson (Elvis Presley's girlfriend and future second Mrs. Bruce Jenner) and Barbara Mandrell's younger sister Irlene Mandrell.
Reader Vickie Brant, of Munster, said she remembers in the early 1970s seeing another Hee Haw Honey, Barbi Benton, who's now 65, perform at the Lake County Fair.
"I remember growing up in Lake Station and my dad picking that particular day to take us to the fair, probably because he new she would be there!" said Brant, referring to Benton's credentials, which include being one of Hugh Hefner's favorite "Playboy" centerfolds.
"I even remember that for some reason, she was on crutches while she performed her songs on stage. I don't remember why, but I remember she had her crutches all decorated up to look fancy."
• If you recall a favorite Porter or Lake County Fair celebrity headliner from the past, please let me know about your memory to add to my collection for a future column.
The opinions expressed are solely those of the writer. He can be reached at philip.potempa@nwi.com or 219.852.4327.