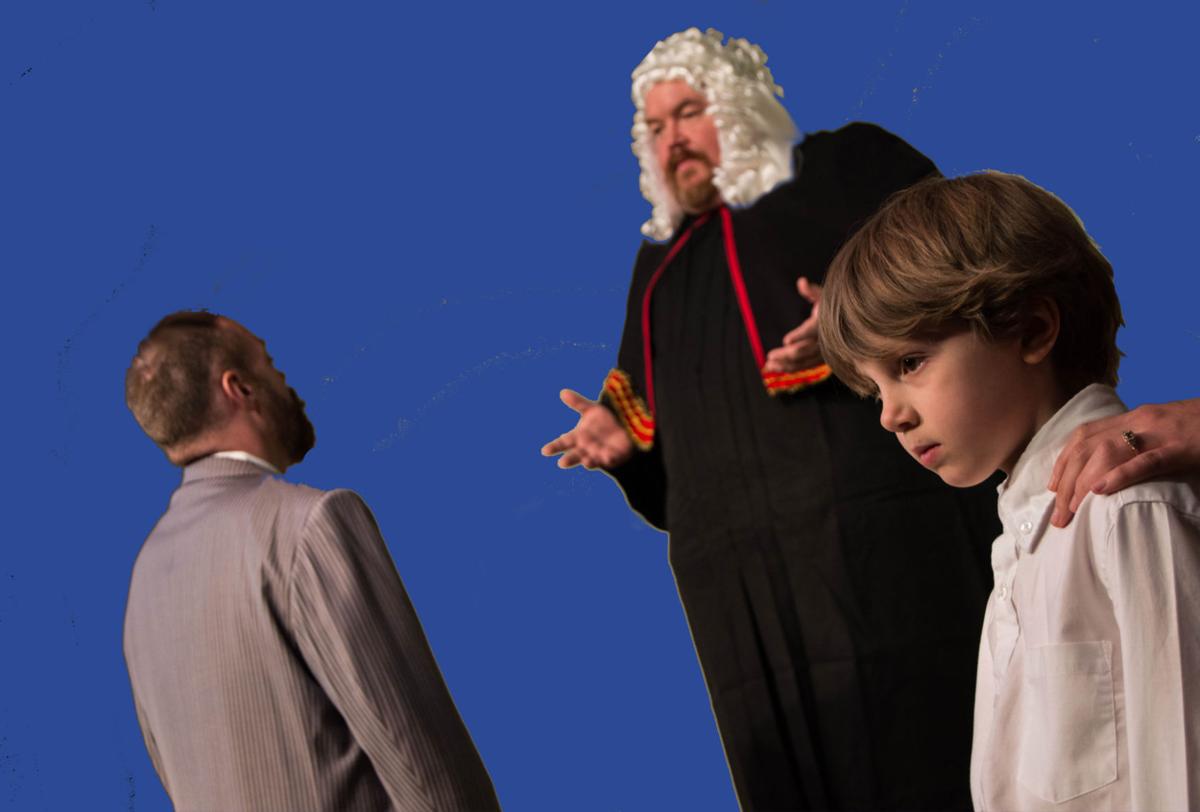 Glenn Hering, director of Chesterton's 4th Street Theater's "The Who's Tommy," hopes his production introduces area audiences to both the classic rock opera and the Broadway hit.
"A lot of people I talk to don't even know about it," he said. "They're like 'what's that?' I say 'you know, 'Pinball Wizard,' 'The Acid Queen,'' and I get a blank stare.
Opening May 13 and running through June 5, "Tommy" tells the tale of the title  character, a "deaf, dumb and blind" boy born in England during World War II. He struggles to find a cure for his handicaps as a teen and becomes a sensation as a pinball wizard as a young man, which becomes a burden.
Originating from the double-platter 1969 classic rock masterpiece, "Tommy" was conceived for the stage by Who mastermind Pete Townsend along with acclaimed Broadway director Des McAnuff. Featuring album staples "Pinball Wizard," "See Me, Feel Me " and "We're Not Gonna Take It," "Tommy" took Broadway by storm when it debuted in 1993, winning five Tony Awards and ran for more than two years.
A longtime fan of the album, Hering saw "Tommy" in its original Broadway incarnation more than two decades ago.
"Almost everything on stage is to music: there's about only two pages of dialogue in the whole thing," Hering said. "They maintained the opera flavor for the Broadway production. Everything on stage has to be timed precisely to the music."
Aaron Davis from Crown Point plays Tommy in 4th Street Theater's production of the musical and leads a cast of nearly 20 area thesps.
Davis is joined onstage by Laura Simmons from DeMotte as his mother, Mrs. Walker, Matt Stinett from Lowell as Tommy's diabolical Uncle Ernie, Hobart's T.J. Aubuchon as his troublesome Cousin Kevin and Caroline Herrera from Griffith as the Gypsy Acid Queen.
"It's a totally different style than any of them are used to and almost a different style than anything you see on stage now," Hering said. "It's a learning experience, and (the cast is) really, really getting into it."
FYI: "The Who's Tommy" runs at 8 p.m. May 13-14, 20-21, 26-28 and June 3-4 and 3 p.m. May 15, 22, 29 and June 5 at 4th Street Theater, 125 4th St., Chesterton. Tickets are $18. Call (219) 926-7875 or visit 4THSTREETNCCA.ORG