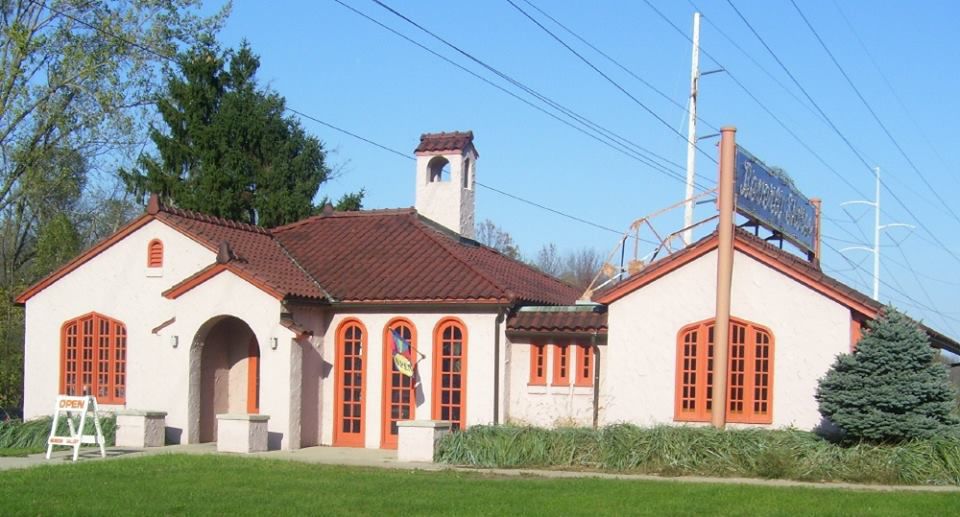 Anyone interested in collecting art but worried it's too expensive should make a trip to The Depot Museum and Art Gallery in Beverly Shores next month.
About 55 local artists will display their work in the "5 X 5" exhibit in a variety of mediums, and each piece will cost just $55.
"The artists in this region are amazing. We put the call out and more than 55 of them stepped up to help us," Curator Caryn Brown said. "Set up has begun, and the gallery walls are already bestowed with one line of pieces of original art on all the walls, and we've only just begun. We will be hanging a second line soon.
"Visitors will have the pleasure of seeing artwork in a broad variety of mediums: clay, watercolor, acrylic painting, fiber, photography, kiln glass, mixed media. Patrons will have the opportunity to acquire another piece of a particular artist's work or to begin collecting an artist who is new to them. For some people it may be the first piece of original art they acquire. We hope to introduce original art to a whole new generation of collectors."
Visitors will be encouraged to place "claim tags" on pieces they want to buy at the exhibition opening at 5 p.m. May 11 at the Depot, 525 N. Broadway, in Beverly Shores. The show runs from May 4 through May 20.
All proceeds benefit the Depot Museum and Art Gallery and its programs.