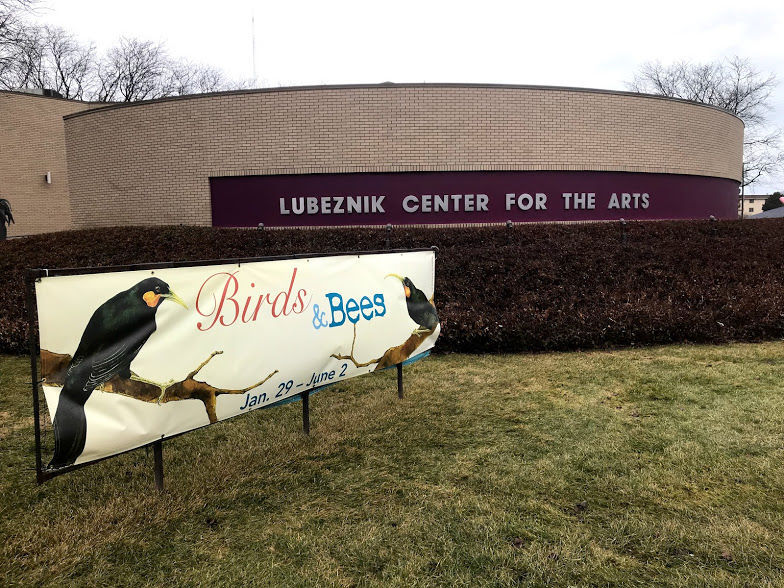 NBC 5 News Chicago Political Reporter Mary Ann Bergerson Ahern, a Michigan City native, will emcee the Lubeznik Center for the Arts' premier fundraiser this summer.
ArtBash 2018 will take place at 5:30 p.m. June 23 at the Stardust Event Center at the Blue Chip Casino. The theme is "When the Lights Glow Down," and all proceeds "directly support LCA's mission to enrich the quality of life in the Region through the arts," including art classes and field trips for kids to contemporary art exhibitions.
"LCA provides outstanding art exhibitions for our Region, such as the upcoming 'Warhol: Icon & Influence', and creative opportunities that ignite the imagination of our community," LCA Executive Director Janet Bloch said. "Daily admission to the Art Center is free to all. Each year, nearly 2,000 students come through our doors to experience the power of the arts for educational and uplifting learning tours - nearly all of them are provided free of charge. Your participation ensures that no school or student is ever turned away due to the inability to pay for a field trip or an art class. Our vision for the future is to be the premiere cultural attraction in our Region and you can turn this vision into a reality. Your support of the ArtBash 2018 is an investment in the development of our youth and an investment in the future success of our Region."
Tickets range from $150 to $1,500 for a table of 10, and prices will go up on June 9.
Attendees will enjoy dancing amid glow in the dark decor, a silent auction and a "wine and spirits grab" of top-shelf liquor. Last year's fundraiser sold out.
"I would like to show my support for the Lubeznik Center for the Arts and their annual ArtBash 2018," Michigan City Mayor Ron Meer said. "Lubeznik Center for the Arts is a pillar on the north side of Michigan City and our ever strengthening Uptown Arts District. Michigan City is fast becoming a destination community and the Lubeznik Center for the Arts has played a major role in this reality by providing a distinctly unique attraction within our community."