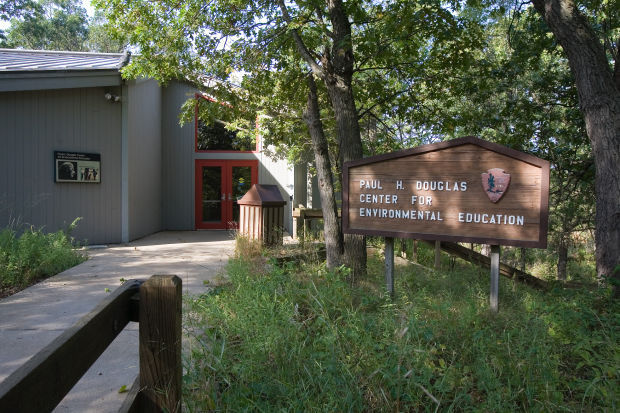 Kids can try to bring out their inner Frank Dudley, the famous Dunes painter, at a free Arts in the Park camp at the Indiana Dunes National Lakeshore from June 18 through June 21.
The art camp, run by retired art teacher Saundra Goldsby and Artopia director Rhonda Cox, will take place from 11 a.m. to 2 p.m. each day at the Indiana Dunes National Lakeshore's Paul H. Douglas Center at 100 N. Lake St. in Gary's beachfront Miller neighborhood, about a mile north of U.S. Highway 12.
The week-long camp is open to second- to fifth-graders, who must be accompanied by an adult.
Participants will learn sand casting, weaving, macramé, jewelry, and watercolors, and can take home their work. They will get the materials and learn the skills needed to complete various nature-themed art projects.
To pre-register, call 219-395-1821.
Educators who work with K-12 students also can take part in a workshop on the documentary, "Shifting Sands: On the Path to Sustainability" from 9:30 a.m. to 3 p.m. June 23 at the Paul H. Douglas Center.
They will see the locally produced Emmy-nominated documentary about the environmental battle to save the Indiana Dunes and get a free educational guide, DVD, book and list of suggested activities for use in their classrooms.
It costs $10, and teachers can receive Professional Growth Points or CPDUs for attending.
Finally, the Indiana Dunes National Lakeshore's s Paul H. Douglas Center will host a workshop teaching people how to reach a self-sustaining urban farming garden 1 p.m. to 3 p.m. June 9, and the second Saturday of every month this summer.
The free event is all-ages.