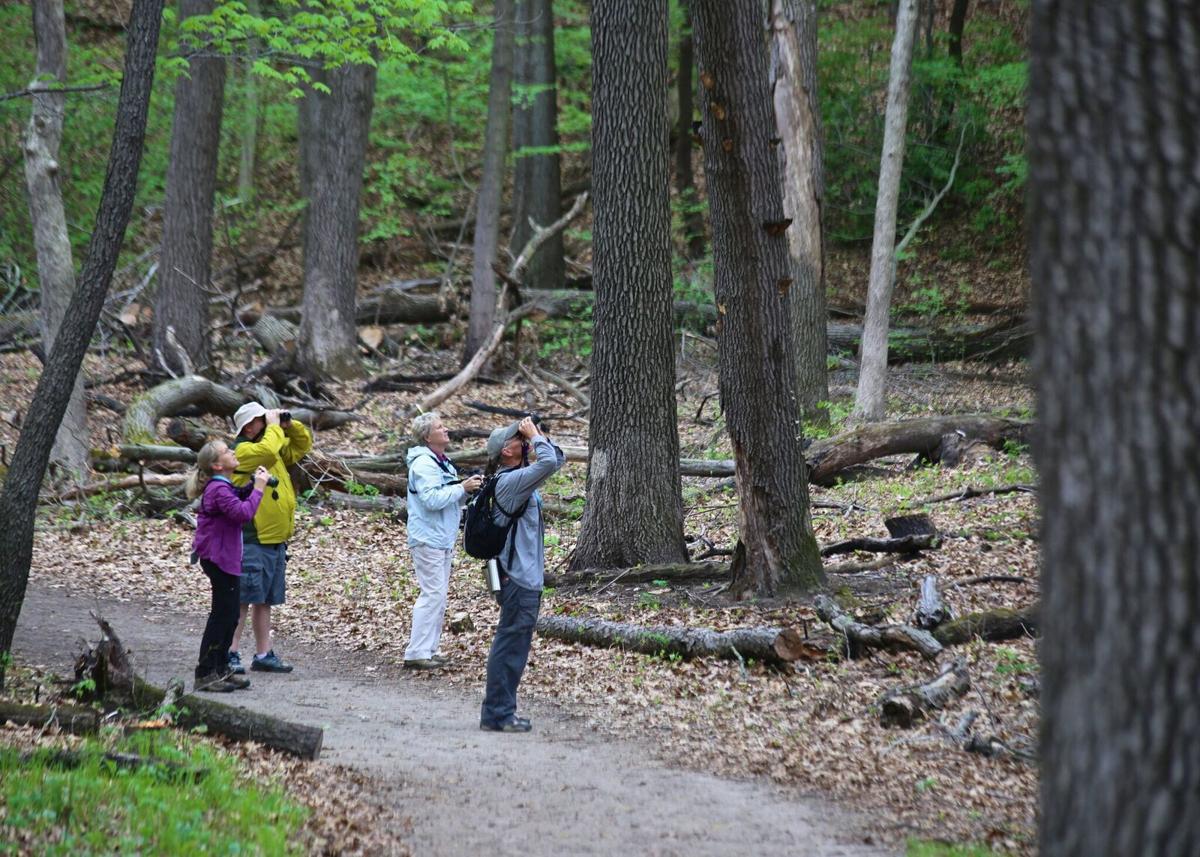 The Indiana dunes are a mecca for bird watchers, and the wealth of birds that inhabit or pass through the lakeshore on the southern shore of Lake Michigan will be celebrated at the fourth annual Indiana Dunes Birding Festival from May 17 through May 20.
"The festival is a partnership with the state's major environmental groups highlighting the Indiana Dunes area's rich biodiversity and bird watching opportunities to create a positive impact on the economic, conservation and environmental education for visitors and residents of the Indiana Dunes region," the Indiana Dunes said in a news release. "The event is being organized by the Indiana Audubon Society and includes both the Indiana Dunes National Lakeshore and Indiana Dunes State Park as site hosts."
The keynote speaker at the May 19 dinner at the Duneland Falls Banquet Center is Greg Miller, whose life was depicted in the 2011 bird-watching movie "The Big Year" that starred Steve Martin, Jack Black, Owen Wilson and John Cleese. He'll speak about his time on the movie set and advise people on how they can devote a year to searching for rare birds.
"Greg Miller has birded in all 50 states and much of Canada during his 50 years of birding," according to the Indiana Dunes National Lakeshore. "In 1998 Miller traveled 130,000 miles to try to see as many species of birds in one calendar year as possible. He passed 700 species — an achievement many birders aspire to in a lifetime. His accomplishment, immortalized in 'The Big Year,' by Pulitzer Prize-winning author Mark Obmascik, and the full-length motion picture inspired by the book, is a birder's must have."
Other speakers include "bird man of Indiana" Dr. Ken Brock, warbler expert Jeff Canada, "Owl: A Year in the Lives of North American Owls" author Paul Bannick, and St. Joseph County Parks Executive Director Evie Kirkwood.
Events include tours of the dunes, classes on beginning birding, introductions to birding photography, using mnemonics to memorize bird sounds, nighttime owl searches and "birds and brews" social mixers.