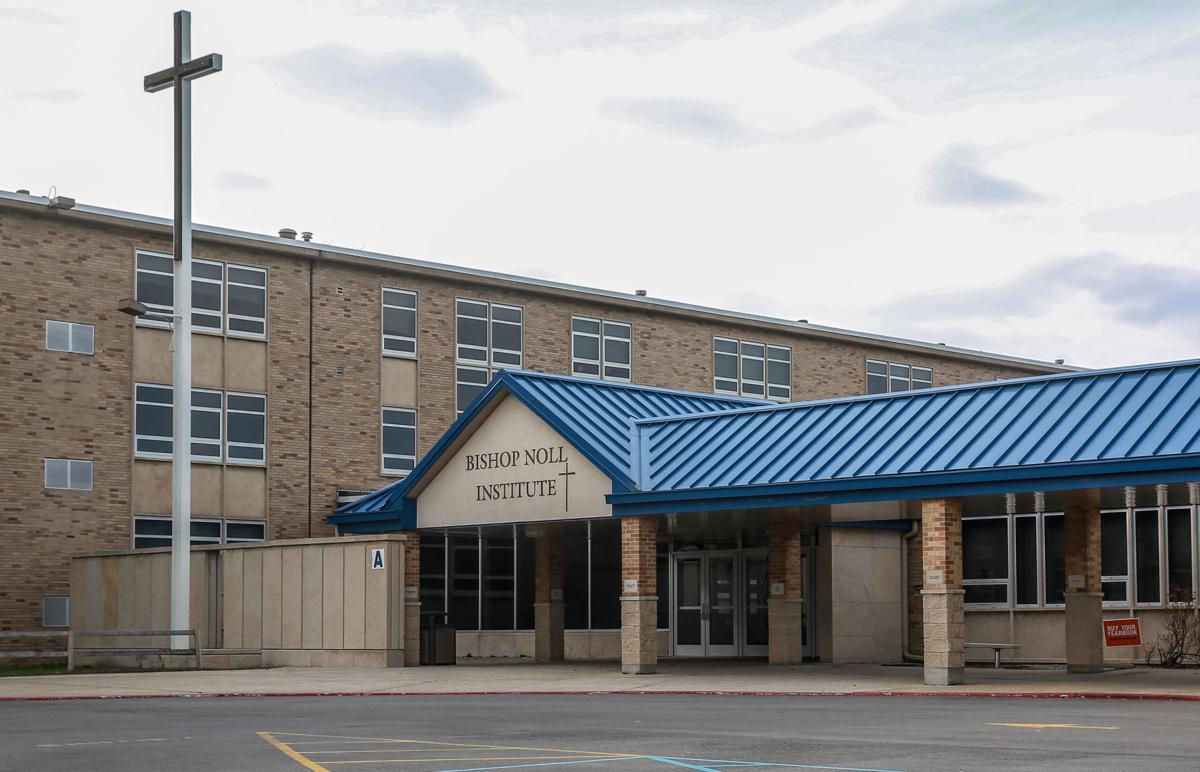 A Dungeons & Dragons-inspired play will take the stage at Bishop Noll this weekend.
The Bishop Noll Drama Club will the stage the the play "She Kills Monsters" based on the epic fantasy role-playing game at the Bishop Noll auditorium at 1519 Hoffman St. in Hammond. It's accessible through door C.
The play will be performed at 7:30 p.m. Friday and Saturday and 2:30 p.m. Sunday.
"The Drama Club is excited to welcome back a full house," the private Catholic college preparatory high school said in a news release.  "This 'young adventurers' edition of 'She Kills Monsters' will take the audience to 1995 in Athens, Ohio. Punk rock, MTV and Blockbuster Video were all the rage and so was a tabletop role-play game known as Dungeon's & Dragons. Created in the 1980s by Gary Gygax, D&D is an improv storytelling game where you roll up character sheets and create mighty heroes to battle monsters, solve puzzles and reap rewards. This game is still played by millions across the world."
"She Kills Monsters" features performances by Adrianna Alvarez of Hammond, Marissa Casares of East Chicago, Gerardo Garcia of Hammond, Jaqueline Garcia of Hammond, Anna Gee of Chicago, Lizbeth Gonzalez of Chicago, Amy Ledezma of Chicago, Jayla Lee of Glenwood, Antoine Lewis of Hammond, Emily Lynch of Whiting, Sophia Mendez of Whiting, Jackson Montgomery of Gary Indigo Moore of Whiting, Tayden Phillips of East Chicago, Christian Picazzo of Hammond, Keira Quinlan of Chicago, Zuri Ramos of Portage, Tsi-Tsi-Ki Rangel of East Chicago Iris Romero of Merrillville, Katie Seleb of Hammond, Ruby Tolnai of Lansing, Aranza Toral-Arellano of Portage, Cara Van Til of Hammond, Ayanna Wash of Hammond, Molly Whelan of Munster, Abigail Wojtaszek of Hammond, Hailey Wojtaszek of Hammond, Alayah Woodward of East Chicago, Maisie Wragg of Lansing, and Jara Zamora of Hammond.
Audience members will be required to wear a mask during the show.
Tickets cost $10 and are available at the door.