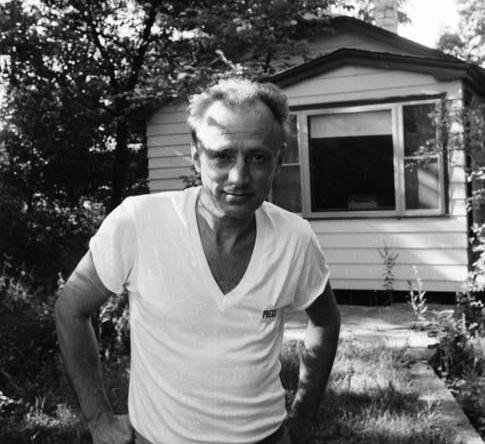 GARY — Miller is going to throw a big party this month to honor Nelson Algren, the National Book Award-winning author who had a beach house in the Gary neighborhood.
The Nelson Algren Society of Miller Beach and the Miller Beach Arts & Creative District are staging the Nelson Algren Festival 2016, which they plan to make an annual event. Festivities include a documentary screening, a panel discussion and the dedication of a new pocket park honoring the revered writer, who had a legendary love affair with the revered French intellectual Simone de Beauvoir.
The festival will be June 24-25 at the Marshall J. Gardner Center for the Arts at 540 S. Lake St.
The gallery will screen the Algren documentary "The End is Nothing, The Road is All" at 7 p.m. June 24 with a $10 admission fee and a cash bar. Co-directors Denis Mueller and Mark Blottner will be on hand for a question-and-answer session afterward.
At noon June 25, the gallery will display a photography exhibit by Algren's friend Art Shaw, who will be on hand.
Algren biographer Bettina Drew, scholar Hugh Iglarsh and Chicago History Museum archivist Peter Alter will give lectures, which will be followed by a panel discussion at 3:30 p.m.
A new Nelson Algren Pocket Park will be dedicated at 4 p.m. Then businesses along Lake Street will welcome visitors for an Algren treasure hunt where they can learn facts about Algren, the O. Henry Award-winning author of books like "Chicago: City on the Make" and "Walk on the Wild Side."
Then at 6 p.m. there will be a performance by the Frankie Machine Blues Band — named after the protagonist in "A Man With a Golden Arm," which was made into a movie with Frank Sinatra — at the gallery.
A $20 ticket gets you into all Saturday events, and there's a cash bar.