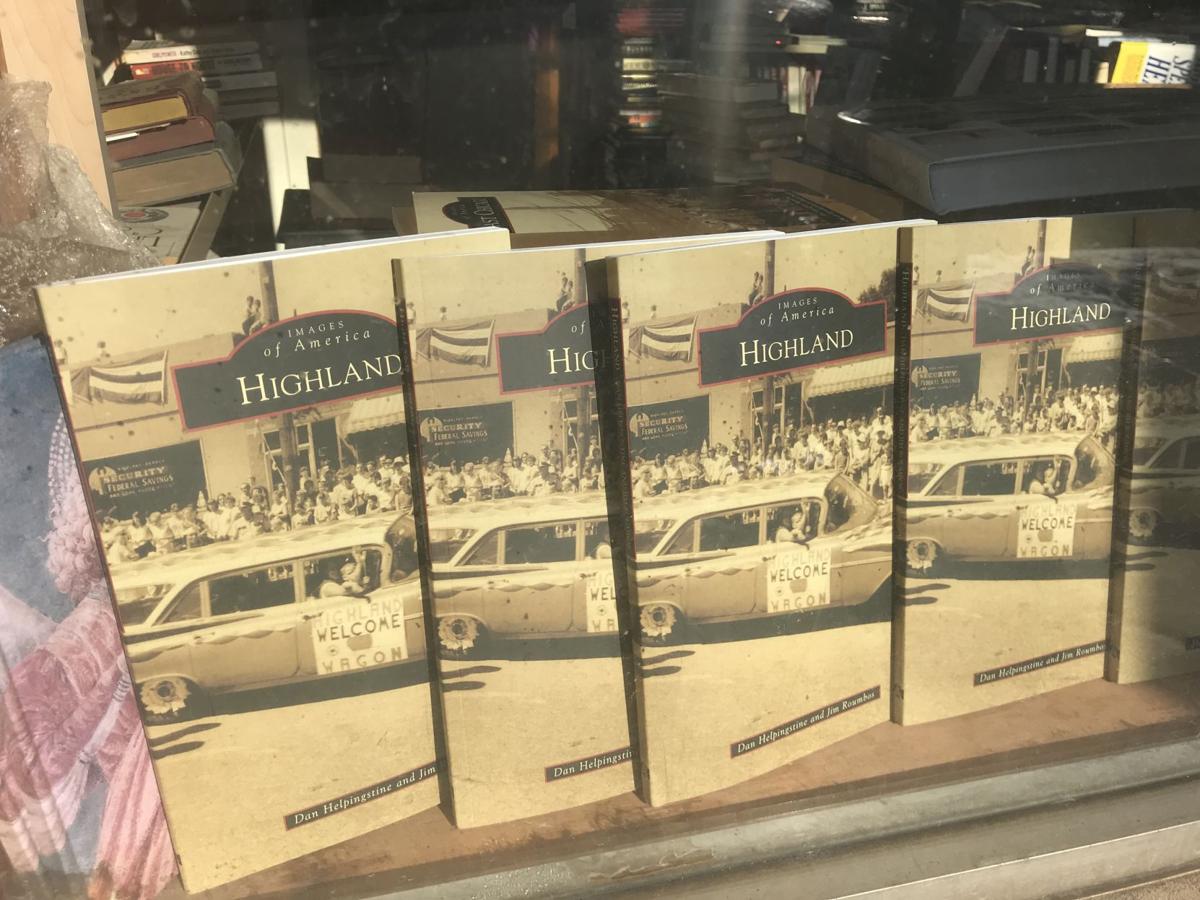 A new photo book looks back at the history of Highland, one of Lake County's most established towns.
Longtime Highland residents Dan Helpingstine and Jim Roumbos, who also owns Miles Books in downtown Highland, collaborated to create the 128-page book Highland (Images of America), which features 184 mostly historic photos. It charts how Hammond Times ads boasting tracts along Ridge Road back in 1912 and the development of the steel mills helped transform a formerly quiet agricultural area  into "one of the largest and most vibrant towns in Indiana."
It was published as part of Arcadia's popular Images of America series, which also has resulted in books on Dyer, East Chicago and Gary. Helpingstine did two previous Arcadia books about the White Sox, and was approached about doing a book about Highland.
"I thought it was a good idea," he said. "It took about a year to do the research, talk to people and collect the 184 pictures. We arranged them so it tells a story and isn't just haphazard... It's a book where you might recognize a relative or a neighbor."
Roumbos, whose bookstore stocks the other local titles. said it was one of the fastest selling new releases in the series.
"We've gotten complements about how it's a wonderful book," he said. "People like the story and to revisit their memories of the town."
Over the course of its more than century of history, Highland overcame much adversity, including fires, floods and other natural disasters, Helpingstine said. But it went from being a small farming community where farmers with onion patches sold their harvests at roadside stands to a more urbanized area.
"The town grew and changed and the country changed," he said. "Highland is not secluded. The things that happened in the world touched everyone here, just as they touched everyone else in the world."
Their book looks at many local highlights like the Fourth of July parade, the development of Wicker Park and the now-defunct Town Theatre, where generations gathered to watch movies.
"We found in our research that the backbone of Highland, other than the hometown setting, was the fine police and the fine fire department," Roumbos said. "They always served the town quite well."