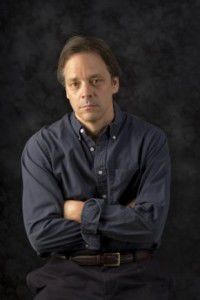 Journalist Paul Street, the author of the book "They Rule: The 1 Percent vs. Democracy," will discuss current affairs in Michigan City.
Street, a regular contributor to CounterPunch and TruthDig, will give a talk titled "Trump, Neoliberalism & The 2020 Elections: The Future of American Politics" at Politics Arts Roots Culture, 1713 Franklin St., Michigan City.
The award-winning journalist, historian and author will discuss the rise of authoritarian governments around the world and the "relentless political war against immigrants, refugees, the poor and the natural environment" in the United States at 4 p.m. Saturday at P.A.R.C.
The Iraq War veterans Vincent Emanuele and Sergio Kochergin founded the P.A.R.C. community/cultural center, which has hosted a range of programs like concerts, plays and lectures. The Marines describe it as "a space for poor and working-class people to develop political campaigns, art projects and community programming for disadvantaged youth."
Street will discuss the upcoming 2020 presidential election and the state of politics today.
He has written for the New York Times, the Chicago Tribune, the Chicago Sun-Times, the Christian Science Monitor, WGN, CNN, Al Jazeera and Fox News. Street has authored seven books, including "Crashing the Tea Party: Mass Media and the Campaign to Remake American Politics."
Doors to the free, all-ages event open at 3 p.m.