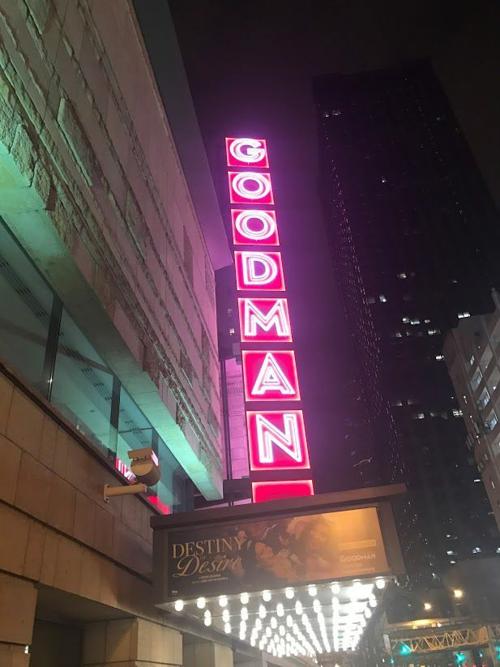 You may have missed going out to see live theater during the coronavirus pandemic but it can come to you, and be watched right in your home.
The Goodman Theatre in downtown Chicago will stream for free one of the most iconic and esteemed performances of Arthur Miller's Pulitzer Prize-winning and Tony Award-winning play "Death of a Salesman." Donations are encouraged to help actors and other theater professionals who were thrust out of work during the COVID-19 shutdowns.
Goodman's landmark production of the 1949 play about the delusional fading sadsack salesman Willy Loman, widely considered to be one of the greatest plays of the 20th century, will be streamed from Oct. 21 through Oct. 25. 
"In an unprecedented collaboration with Showtime and The Actors Fund, Goodman Theatre is proud to present the free stream of the Tony Award-Winning Broadway production of Arthur Miller's Death of a Salesman, starring Brian Dennehy and directed by Goodman Artistic Director Robert Falls," the Goodman Theatre said in a press release. "Captured on film in 2000 for Showtime and not aired since its original release, this landmark production features the Broadway cast. Donations are encouraged to The Actors Fund, supporting theater artists during this difficult time across the country."
The Goodman's version starred the late Dennehy, who died earlier this year. Dennehy starred on television, many Eugene O'Neill and Samuel Beckett plays, and films like "Rambo: First Blood," "Gorky Park," and "Romeo + Juliet."
His interpretation of Loman at the Goodman has received much acclaim and piled up many laurels.
"The New York Times hailed Dennehy's Loman as 'played with majestic, unnerving transparency' and lauded Falls' 'powerhouse staging,'" the Goodman Theatre said in a press release. It's the "winner of four Tony Awards in 1999, including Best Revival of a Play, Best Actor in a Play, Best Featured Actress in a Play and Best Direction of a Play."
The Pav at Wolf Lake has some more PSAs