It has been a little over three years since the United States Supreme Court nullified the Professional and Amateur Sports Protection Act and paved the way for state-regulated sports betting.
Not that sports betting didn't exist before the Supreme Court's action. The practice was common place for millions of Americans who placed wagers legally in Las Vegas, or elsewhere illegally online or through a bookie.
Now the states are getting a piece of the action from what has emerged as a multi-billion-dollar industry.
This football season, Americans will be able to place legal sports wagers in 26 states and Washington D.C. Five additional states are on target to get on the sports betting bandwagon by the end of the season.
Here in The Region, it wasn't a matter of the casinos having to cultivate a new audience in the ways of sports betting. The demographic already existed.
They've since been joined by millions of others who are participating in what has been marketed as a perfectly acceptable activity, and even embraced by the sports leagues and the professional teams themselves.
The American Gaming Association (AGA) recently came out with the results of research it conducted that reveals 45.2 million Americans plan to wager on games during the 2021 National Football League season. That's up 36 percent over a year ago.
Millions of Americans will still bet on games casually among friends or in a paid fantasy contest or other type of pool competition, but the biggest growth is seen in the sportsbook sector.
For example, the AGA's research revealed that 19.5 million Americans will place a bet online (both legally or illegally) and that 6.7 million more will stick with their underground methods and wager through a bookie.
The largest growing sector comes from the 10.5 million citizens who will place a bet at a physical casino sportsbook.
"Sports betting is more popular than ever among Americans, and the enthusiasm of bettors for the NFL season highlights the remarkable growth of the industry over the past three years," said AGA president and CEO Bill Miller.
"Fans are the heartbeat of professional sports, and leagues like the NFL are realizing the full potential of sports betting to drive fan engagement. To capitalize on this tremendous opportunity, the NFL and its 32 teams must also realize their responsibility to educate fans and promote responsible gaming."
In addition to placing phone and online wagers, as well as at a casino sportsbook, there is growing interest in the creation of in-venue sportsbooks, many of which are already being planned. The AGA found that 44 percent of all Americans believe that such options will add entertainment value to attending sporting events in person.
BLUE CHIP: Whatever your choice in music you'll find it this weekend at Rocks Lounge. On Friday (Sept. 17) dance to the pop, rock, and disco sounds of the Carlos Ramos Band starting at 9 p.m. On Saturday (Sept. 18) UR Alibi will play classic rock starting at 9 p.m. On Sunday (Sept. 19) it'll be a 3 p.m. start for Scott Dubose and the 101 Ranch playing contemporary and classic country tunes. Rocks Lounge is located adjacent to the gaming floor at the entrance to the casino.
FOUR WINDS: The New Buffalo location will be celebrating the "Rush for the Money" promotion on Friday (Sept. 17) from 4-11 p.m. (EDT). It is your chance to win instant credit and up to $100,000 in cash. At the first drawing two guests will each win $1,000 in instant credit/free slot play. Hourly from 5-10 p.m. four W Club players club members will be randomly selected to play "Rush for the Money". The 24 winners will each receive $500 in instant credit/free slot play and get a chance to select four positions on the game board. If the sum of the four positions chosen adds up to 100 points, that guest could win $100,000. There will also be a last chance drawing at 11 p.m. when one guest will go home with $5,000 in cash. Earn entries through the day of the promotion.
HARD ROCK: The Gary property is observing the traditional Asian Moon Festival on Saturday (Sept. 18), Sunday (Sept. 19), and Tuesday (Sept. 21) by serving complimentary Moon Cakes with any entrée between the hours of 5 p.m. and 2 a.m. at YOUYU Noodle Bar. Moon Festival takes place when the moon appears the largest in the sky and marks the end of the autumn harvest. Asian cultures celebrate by enjoying Moon Cakes, a traditional round pastry with a thin crust on the outside and a sweet filling inside. The top of the cake has an intricate design of a flower or the moon.
"The Moon Festival is the second most celebrated holiday within the Asian community," said Jenny Moy, the director of Asian player development at Hard Rock. "We are so pleased to be able to share this fun cultural celebration with our customers."
DJ Xavier Joshua, who was named to the Architects of House as one of the 100 most influential DJs in the Chicago House Music scene between 1975 and 1995, will be appearing for two performances this weekend at Council Oak Bar on Friday (Sept. 17) and Saturday (Sept. 18). Both performances start at 8 p.m. The Hard Rock Café music scene will be headlined on Friday (Sept. 17) by Soul Division, led by Sydney Jay, a Chicago native whose creative talents will bring Motown hits to life.
HORSESHOE: The property's gala 25th anniversary celebration continues on Saturday (Sept. 18) with a special "swipe and win". All guests are welcome to swipe their Caesars Rewards players club cards at the promotional kiosks to win guaranteed prizes up to $2,500. On Sunday (Sept. 19) be on hand for the digital gift card giveaways that will take place from 9 a.m. to 8 p.m. All guests who earn at least 200 rewards points for their slots and table games play will be awarded a voucher redeemable for a Kohl's gift card.
Hard Rock Casino opening guitar smash
Hard Rock Casino opens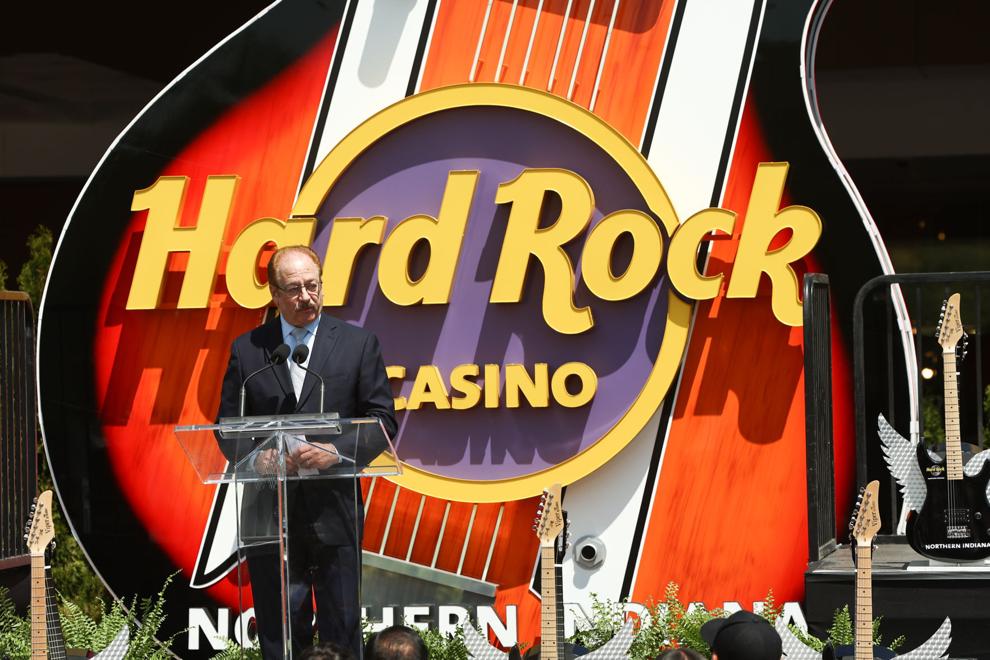 Hard Rock Casino opens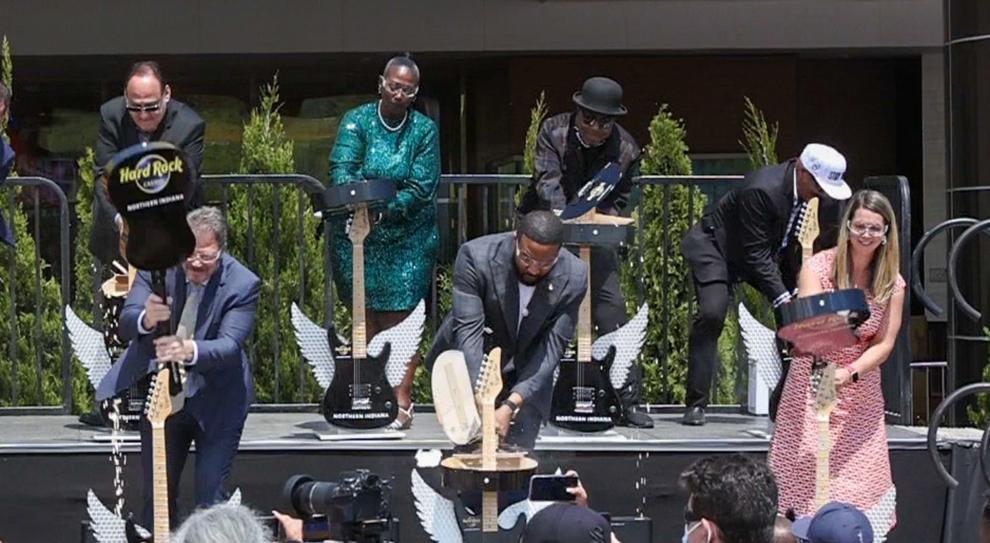 Hard Rock Casino opens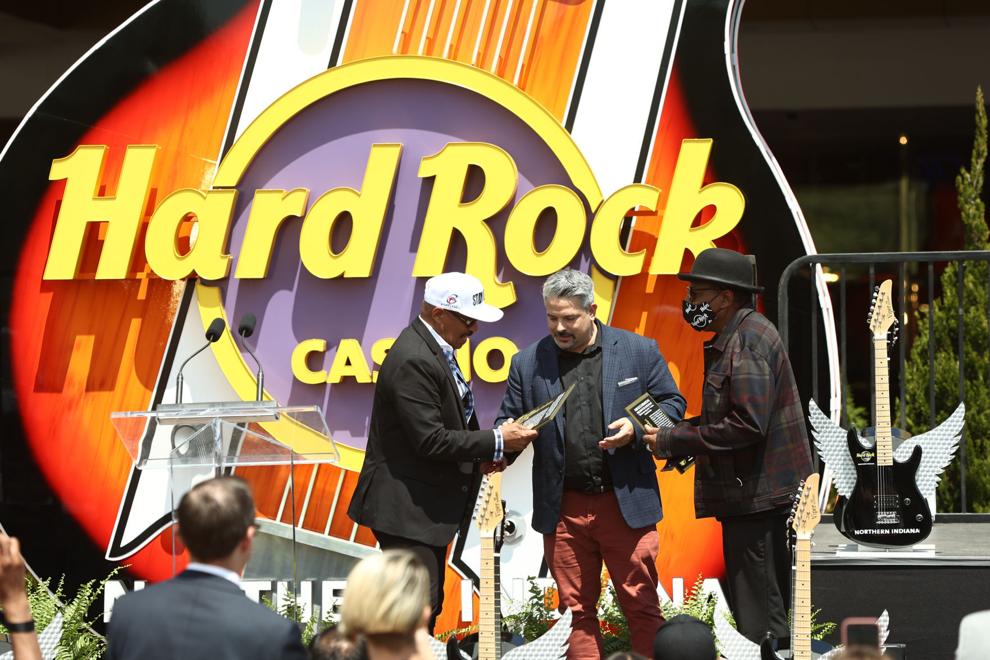 Hard Rock Casino opens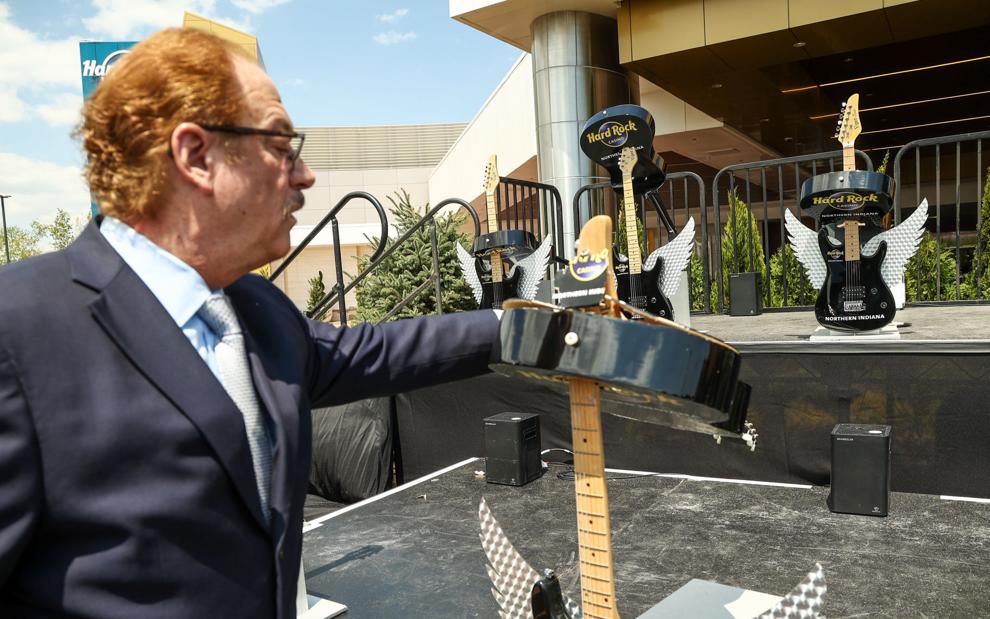 Hard Rock Casino opens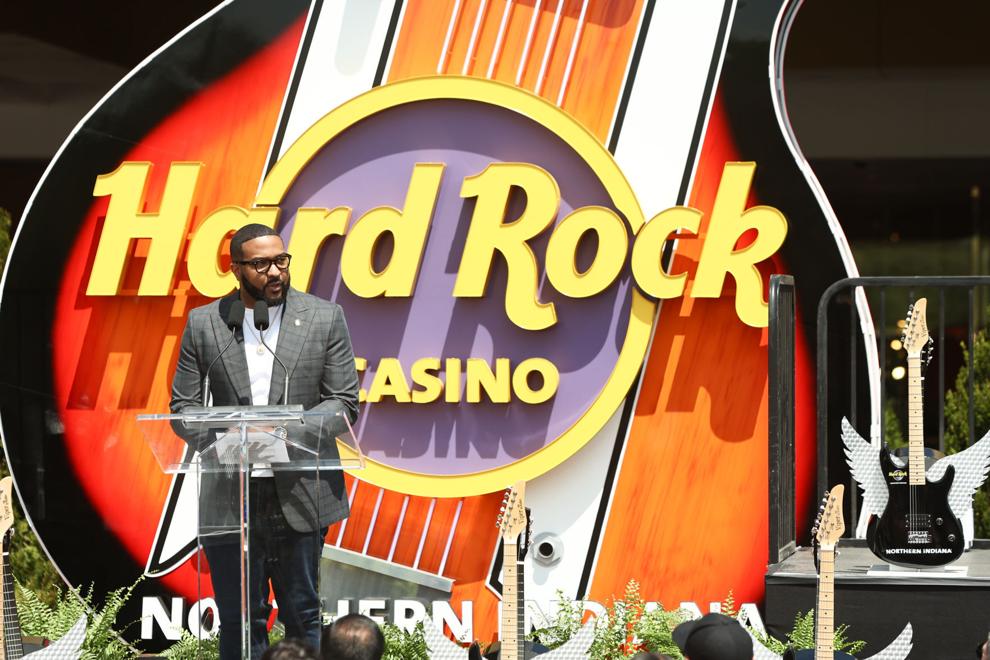 Hard Rock Casino opens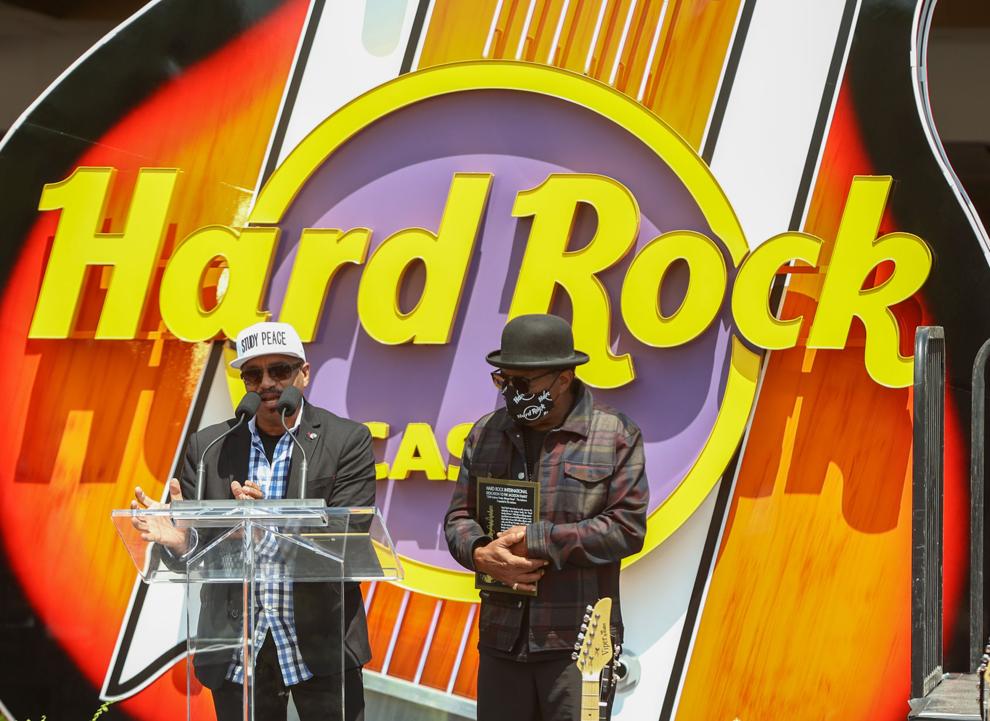 Hard Rock Casino opens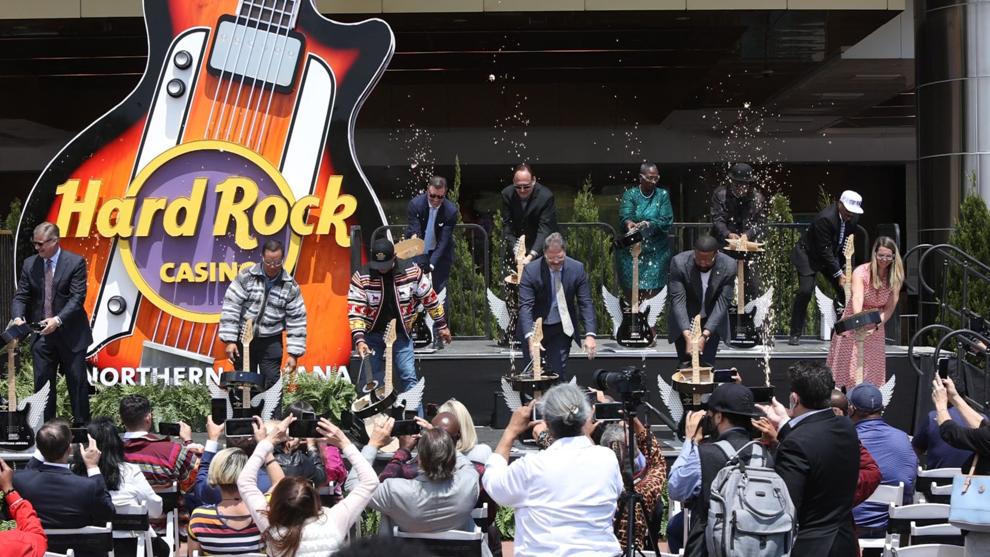 Hard Rock Casino opens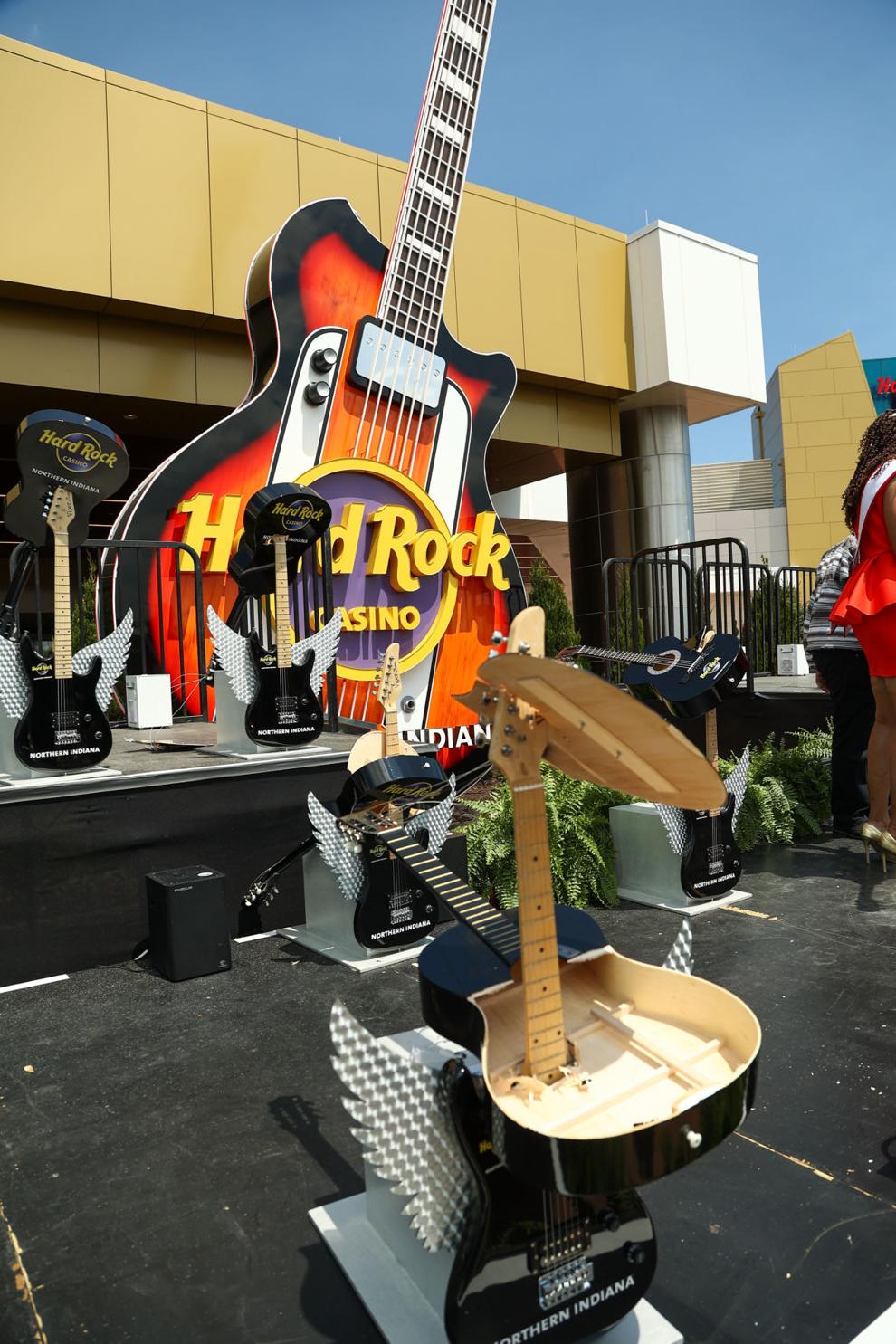 Hard Rock Casino opens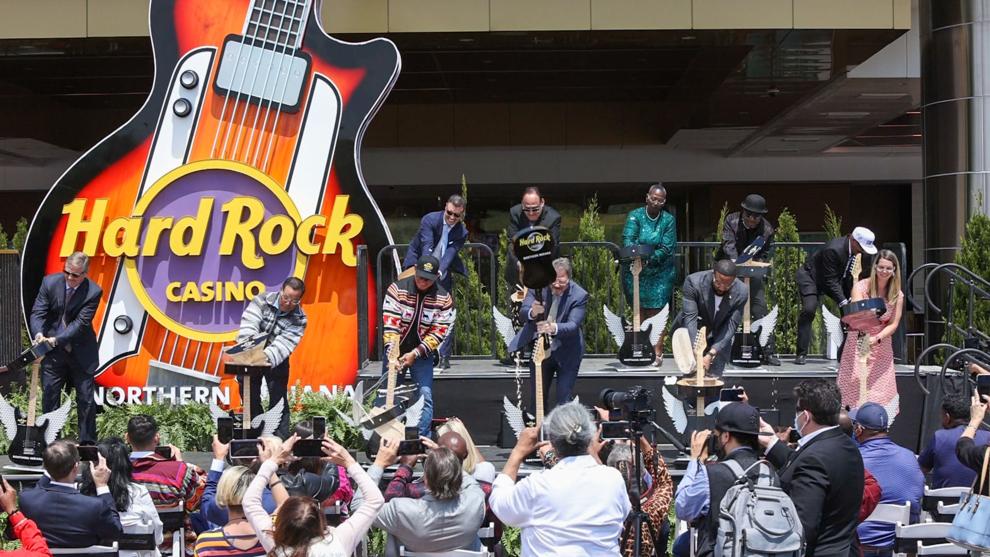 Hard Rock Casino opens
Hard Rock Casino opens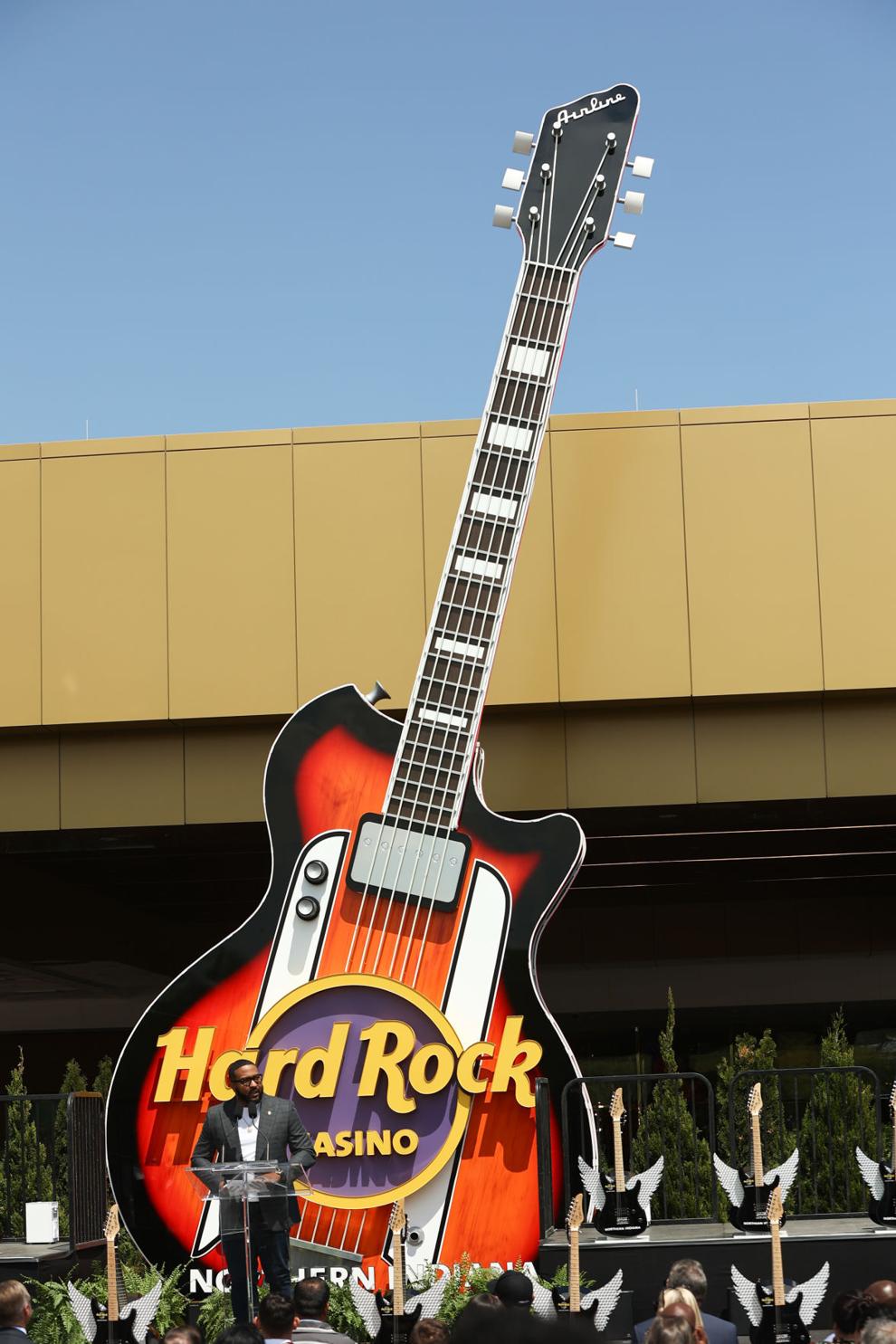 Hard Rock Casino opens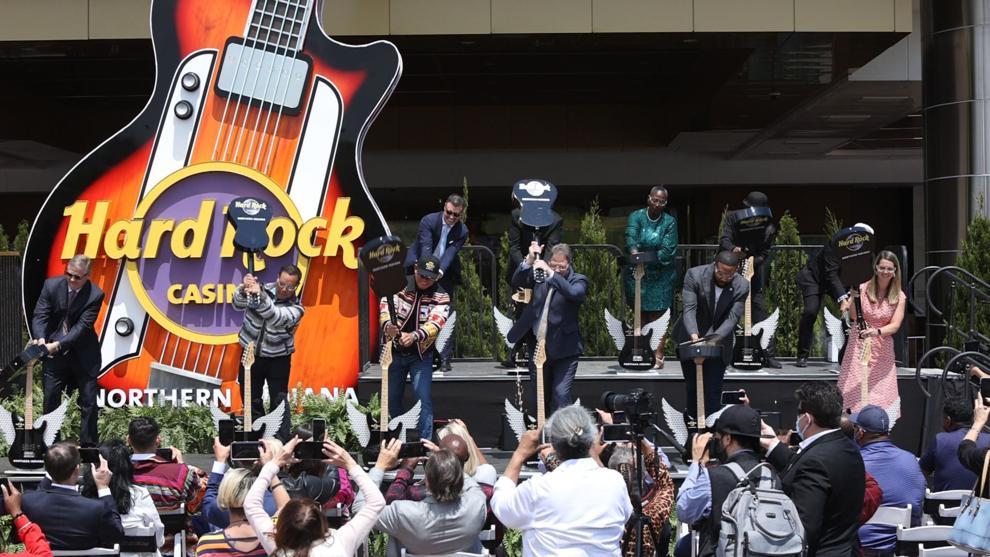 Hard Rock Casino opens