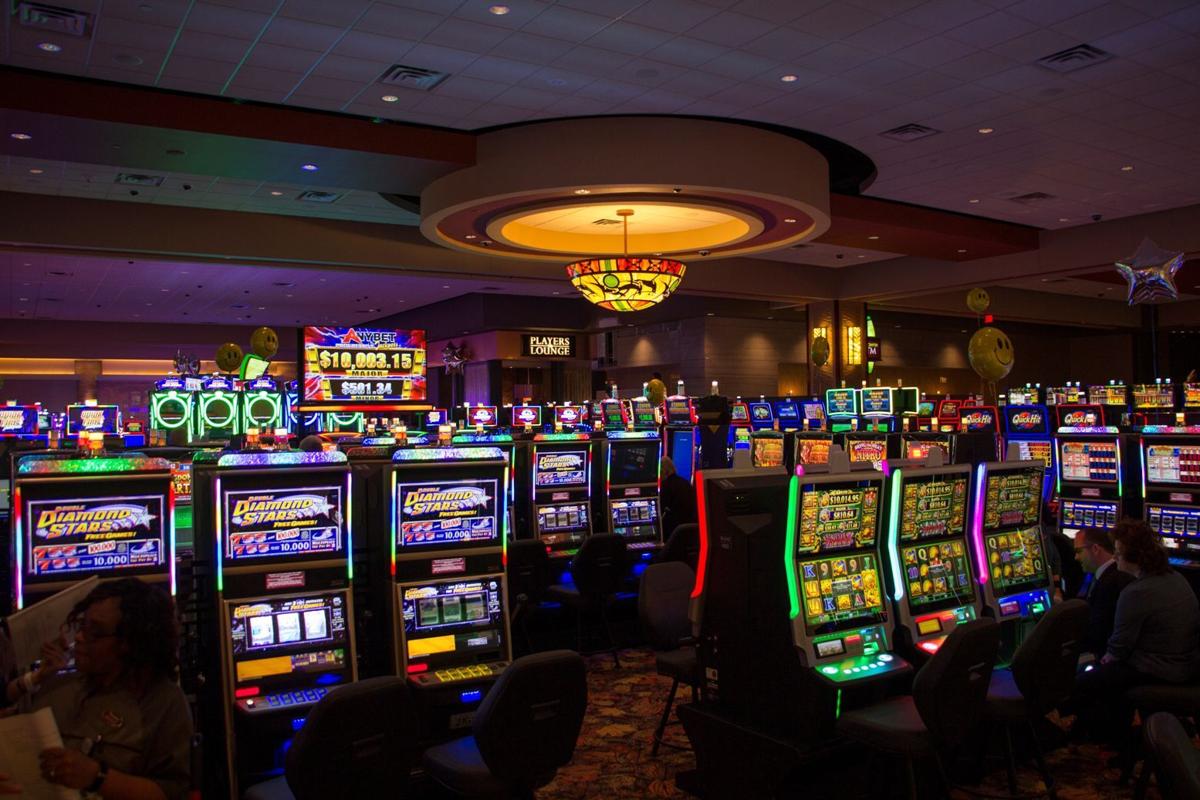 The 10th annual Four Winds Invitational, part of the Symetra® Tour – Road to the LPGA® is scheduled to be held at the South Bend Country Club from Friday, Aug. 13, through Sunday, Aug. 15.
It is a wonderful and affordable opportunity to experience a big-time golf tournament featuring a field of top professional women golfers from around the world, while at the same time enjoy a casino dining and entertainment experience at Four Winds South Bend.
The tournament over the past nine years has also become a major fundraising platform for Four Winds' long-term partner, Beacon Health System, to purchase life-saving equipment for those in need. The Pokagon Band of Potawatomi Indians has donated $734,720 from Four Winds Invitational proceeds to the organization.
Located just 10 minutes from Four Winds South Bend Casino, South Bend Country Club has historic significance for lovers of the game of golf. Established in 1916, the course was designed by Chicago-based architect George O'Neil, and is home to an annual U.S. Open qualifying event.
Site at one time of the prestigious Western Open, the course has been played by such golf greats as Byron Nelson, Ben Hogan, and Arnold Palmer, and such celebrities as Bob Hope and Bing Crosby.
This will be the first year the Four Winds Invitational is being hosted by the South Bend Country Club. The first nine editions were at Blackthorn Golf Club.
"The Symetra Tour has enjoyed a fantastic nine-year run at Blackthorn Golf Club and is grateful to Tim Firestone and the team for their efforts in producing a first-class event," said Mike Nichols, chief business officer of the Symetra Tour. "We are now excited to begin a new chapter with South Bend Country Club and add to their rich history of hosting championship events."
A prelude to the start of the tournament action is the "Grapes on the Green" fundraiser which will take place at 5 p.m. (EDT) on Thursday, Aug. 12 at South Bend Country Club.
Situated next to the Chain O Lakes, the event will provide attendees the opportunity to enjoy wine and food samplings along with live music while driving a golf cart along nine holes on the championship course.
Tickets are $100 plus applicable fees per couple and include a golf cart. Proceeds will be donated to Beacon's Children's Hospital to acquire a Quad Cab NICU Transport, which will help to ensure the safe transport of premature infants as well as their specialty care team.
Please visit fourwindscasino.com and click on the Four Winds Invitational tab for complete information.
BLUE CHIP: The "Big B Bonus" promotion, which was such a success at the Michigan City casino, hotel, and spa in July, will return next month on Friday, Aug. 13, and Saturday, Aug. 14. There will be $16,000 in progressive jackpots up for grabs from Noon to 8 p.m. on both days, and anyone playing them has a chance to cash in. The progressives will be seeded with $500 and must hit by time they reach $2,000. When the jackpot does hit, everyone actively playing the machines with their B Connected card will win a prize based upon their player tier level.
FOUR WINDS: If a new car is in your future, you just may want to be at any of the Four Winds Casino properties on Saturday, Aug. 7, from Noon to 10 p.m. (EDT) for your chance to win a luxury vehicle and instant credit/fee slot play or cash prizes. The "Blazin' Hot BMW" promotion is being held at the New Buffalo location. A BMW 430i xDrive will be given away at the 9 p.m. drawing. At the Hartford and Dowagiac destinations, a Buick Encore GX Select will be awarded at 9 p.m. Over at Four Winds South Bend, participate in the "Summer Soul Ride" promotion and win a Kia Soul Turbo at 9 p.m. W Club members can activate the entries they've earned playing slots, table games, and live poker from July 4 through the day of the promotion. Receive one complimentary entry daily by swiping your card at a promotional kiosk. Winners must be present.
HARD ROCK: There is complimentary live entertainment galore coming up this weekend, starting Friday (July 30) when Leslie Beukelman and Matt Gold will bring their jazz, pop, and rock vocal talents to the Council Oak Bar starting at 7 p.m. American English, acclaimed as one of the best Beatles tribute bands ever, will bring their music to Hard Rock Café the same evening starting at 9 p.m. On Saturday (July 31), DJ Lori, a pioneer of the world's first female DJ's, will bring Council Oak Bar alive with her music starting at 8 p.m., while Maggie Speaks, takes over at Hard Rock Café the same evening at 9 p.m.
2021 The Times Best of the Region
Welcome to 2021 edition of The Times Media Company's Best of the Region.
It's been quite a year, but as we emerge from the pandemic I'm happy to say that he Region is thriving!
Thanks to local entrepreneurs who adroitly shifted gears and the dedication of our readers, we are presenting our annual look at the best businesses, restaurants, services, places to live and more in the Region.
This contest is the culmination of another year of interacting with our readers, telling stories about people and places that make a difference in our communities and championing the local businesses that serve as the backbone of the Region.
This is a process our readers take seriously. More than 21,000 registered users cast 437,915 votes, up 27% from 2020 — impressive numbers while the Region was emerging from the limitations imposed by the coronavirus.
What accounts for the staying power of Best of the Region? Perhaps it's how we recognize the value of hard work and the chance to applaud businesses that respect our time and resources and consistently exceed our expectations. A Best of the Region nod is not only a well-deserved "thank you" to those who truly care for their customers, but it also reinforces those efforts.
These pages contain a number of first-time winners, including GQ Granite, Region Escape Room and A Positive Approach to Teen Health, in addition to stalwarts such as Centier Bank, Schillings and Strack & Van Til that annually show us their mettle. But whether the business is big or small, time-honored or new to this list, all have excellence in common.
So on behalf of The Times, I'd like to thank the readers who took the time to thoughtfully complete the ballot and offer our congratulations to the winners. Here's to another year of "the best" in the Region!