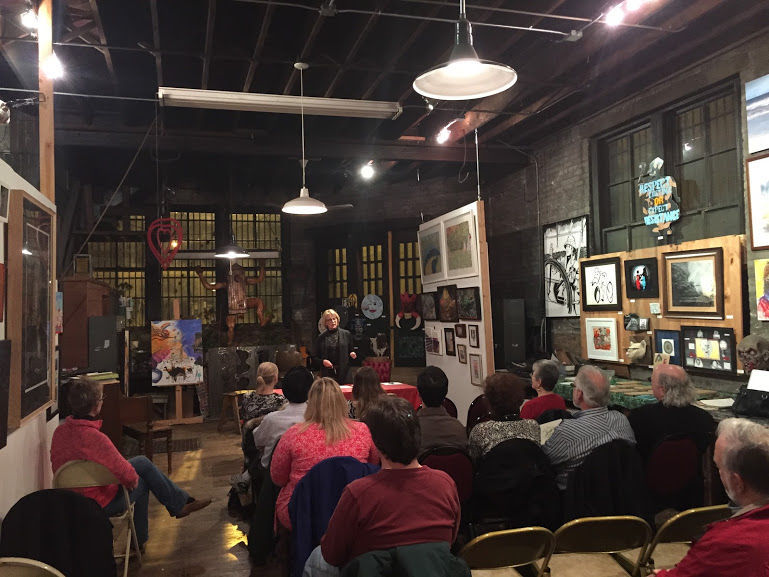 The annual Christmas Big Band Show at Paul Henry's Art Gallery in downtown Hammond will bring some swing to the holiday season.
The Calumet Ridge Jazz Ensemble will perform at 7 p.m. Dec. 18 at Paul Henry's at 416 Sibley St. Doors open at 6 p.m., and tickets are now on sale.
"Andy Sutton will once again bring the Calumet Ridge Jazz Ensemble to perform holiday music in Big Band style and form," Paul Henry's owner Dave Mueller said.
The concert is becoming a holiday tradition at the historic hardware store-turned-art gallery that's been in downtown Hammond since the 19th century.
"Four years ago we were in the process of considering a Christmas show here at the gallery and we put it together featuring the Calumet Ridge Jazz Ensemble and the brass quintet, Four Flats and a Sharp," Mueller said. "Both groups had approached us at the same time in search of a venue to put on a holiday-themed show. This year FF&S are having some organizational problems so it will be only the CRJE."
Sutton said a 17-piece band with a male and female vocalist would perform songs like Glen Miller versions of Christmas carols.
"It's a very unique Christmas show," he said. "There might not be anything like it in the area, as far as Wisconsin. It's a really good time too."
The Calumet Ridge Jazz Ensemble plans to perform swing versions of "Jingle Bells," "Winter Wonderland," "Baby, It's Cold Outside" and other holiday favorites, as well as some big band standards.
Tickets are $10, and the event has sold out the past two years so people are encouraged to buy tickets in advance.
Seats can be reserved by calling Paul Henry's at 219.678.5015.