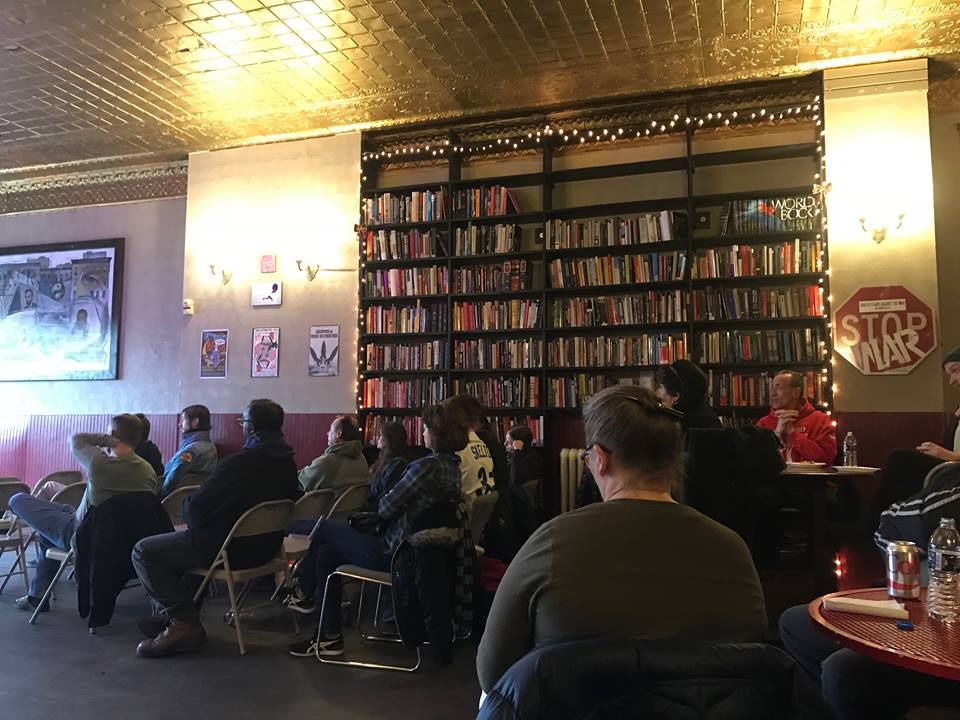 Professor, author, investigative journalist Christian Parenti will visit Michigan City to discuss the perils of climate change and his forthcoming book "The State and Climate Change: How The Government Should Fight Climate Change."
Parenti will appear at 5 p.m. Saturday at P.A.R.C., a book-lined progressive community/cultural center founded by two Iraq War veterans-turned-activists at 1713 Franklin St. in Michigan City. The talk is free and open to the public.
Parenti's previous books including the social science classic "Lockdown America: Police and Prisons in the Age of Crisis," "The Soft Cage: Surveillance in America from Slavery to the War on Terror," "The Freedom: Shadows and Hallucinations in Occupied Iraq" and "Tropic of Chaos: Climate Change and the New Geography of Violence," which examines how extreme weather has caused humanitarian crises.
"It is a very sobering picture," reviewer Ted Glick wrote in his review of "Tropic of Chaos" in Grist Magazine. "He has also grounded his analysis in history and economics, placing the climate impacts that are being felt in the countries he visited and reports on within a broader context. In so doing, his book will help readers appreciate that the deadly and destructive impacts of climate change, caused mainly by the world's burning of fossil fuels, are in many respects a continuation of colonial and neo-colonial policies in effect worldwide for centuries."
Parenti teaches economics at John Jay College, City University of New York and works as a contributing editor for The Nation Magazine and Jacobin Magazine.
He's also written for an array of publications, including The Washington Post, The New York Times, Mother Jones and the London Review of Books. His reporting has taken him all over the world, including to Iraq, Afghanistan, Bolivia and the Ivory Coast.
Parenti has written extensively in recent years on the issue of climate change for media outlets like Dissent Magazine, the Huffington Post and Counterpunch.
Stay up-to-date on what's happening
Receive the latest in local entertainment news in your inbox weekly!