Fifteen-year-old Christopher has an extraordinary brain: he is exceptional at mathematics but ill-equipped to interpret everyday life. 
The popular film and lecture series "Thursday Night Noir" hosted by Peter Aglinskas returns to the Brauer Museum of Art on the campus of Valpa…
Evidence of immigrant labor can be seen through the built environment of our region in "Living Architecture," an exhibit curated by Tricia Van…
The holiday season includes a variety of arts-related events throughout the Region.
Grant Fitch makes a one-night only appearance in the Charles Dickens holiday classic on Saturday, November 30, 7pm, at 4th Street Theatre in C…
Purdue University Northwest's Hammond campus presents a production of this beloved romantic fantasy. While closely following the traditional f…
Day of the Dead, or Día de Muertos, is a holiday celebrated throughout Mexico that gathers family and friends together to remember loved ones …
So far, the fantastic Laura Dern has been cleaning up in the Supporting Actress category in the precursor awards for her role as Scarlett Joha…
PARK CITY, Utah (AP) — Lin-Manuel Miranda knows that, for some, the story of his life is already written.
In the acting categories, we typically turn to the precursor awards shows to see who's been picking up trophies, and we usually get a very goo…
PARK CITY, Utah (AP) — A searing documentary about the killing of Washington Post columnist Jamal Khashoggi made its anticipated debut at the …
INDIANAPOLIS (AP) — Indiana is giving gamblers a chance to put down wagers on who'll be winners in next month's Academy Awards.
This is Day 15 in our countdown to the Academy Awards.
MINEOLA, N.Y. (AP) — The brother of rapper Nicki Minaj was sentenced Monday to 25 years to life in prison for sexually assaulting an 11-year-o…
NEW YORK (AP) — Singer Billie Eilish, who gave voice to young people struggling with depression on a do-it-yourself album she made at home wit…
Billie Eilish was the big winner at the 62nd Grammy Awards at the Staples Center in Los Angeles, her home city.
LOS ANGELES (AP) — From the red carpet to the main stage, sadness loomed over music's biggest night Sunday at the arena in downtown Los Angele…
LOS ANGELES (AP) — The edgy, avant-pop album that siblings Billie Eilish and Finneas created in a small bedroom made a big splash at the 2020 …
Billie Eilish took home five awards, including record of the year for "Bad Guy." Here's a look at who else won at the 62nd annual Grammy Awards.
Billie Eilish has won album of the year and record of the year to cap a dominant night of five victories at the Grammy Awards.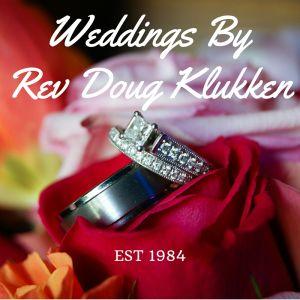 Weddings by Rev. Doug Klukken - NWI Wedding Officiant

Stevenson and Fairchild OMS
Plus, find out when filming begins.
Star Daniel Radcliffe previews the new season of the TBS anthology series and talks working with Jon Bass.
How close will Kara and William get when they investigate Lex Luthor?
The award-winning actor stars as Sir John Brannox, who takes the name Pope John Paul III, in the HBO series.
And catch PBS's 'Antiques Roadshow.'
By category, here's how the 2020 Grammys should shake down, according to entertainment critic Bruce Miller.
Actress Mary Tyler Moore died at age 80 on Jan. 25, 2017. She was best known for her roles on "The Dick Van Dyke Show" and "The Mary Tyler Moo…