The 2018 Chicago Poker Classic, which starts March 1 and continues daily through March 12, has whatever competitive poker players look for in …
The 6-to-5 blackjack revolution began at properties on the Las Vegas Strip in 2002 and incredibly enough rages on to this day. There was much …
Whenever you go on a casino gambling venture, you should bring along more than money. You should arm yourself with the proper know-how, self-c…
One week from today the poker room at Ameristar Casino will be buzzing with activity for opening day of the Heartland Poker Tour's spring stop…
The Majestic Star Casinos in Gary have brought in a game called Craps Free Craps, a game which was known as Crapless Craps when it was first i…
Unless you are a last minute filer like me, you probably have already submitted your 2014 tax returns.
There have been many movies made about addictions of all sorts. The most memorable one for me was the 1945 classic, "The Lost Weekend," starri…
MALIBU, Calif. (AP) — Pamela Anderson has married movie producer Jon Peters.
LOS ANGELES (AP) — The men bringing James Dean back to life for a forthcoming film are aiming not just to give his digital likeness a role, bu…
LOS ANGELES (AP) — Off-camera and during commercials, the stars at the Screen Actors Guild Awards got to rub shoulders, give congratulatory ki…
Lady Gaga's song 'Stupid Love' has been leaked on fans and N-Dubz members Tulisa and Dappy have been credited on two other new tracks.
Pearl Jam have returned with new single "Dance of the Clairvoyants' from their first album in seven years.
Aerosmith have issued a statement after the band's drummer Joey Kramer filed a lawsuit against them for allegedly not allowing him to perform …
BTS are set to head out on their 'Map of the Soul' world tour, which kicks off in April and will see them play North America, Europe, Japan, a…
Alicia Keys has announced a worldwide tour this year - her first in seven years.
NEW YORK (AP) — Taylor Swift has revealed in a new interview that her mother has a brain tumor.
MALIBU, Calif. (AP) — Pamela Anderson has married movie producer Jon Peters.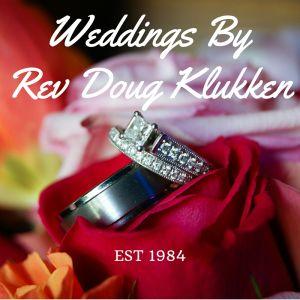 Weddings by Rev. Doug Klukken - NWI Wedding Officiant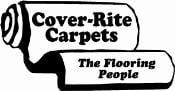 Cover-Rite Carpet & Design Center
The two reflect ahead of a big episode for Randall and Beth and shout out costar Justin Hartley for his first episode as director.
Awkwafina's brash, screeching shamelessness fits well with Comedy Central's irreverence in a sitcom based on the Golden Globe winner's life.
Ted Danson, Tiffany Haddish, Drew Brees and more A-listers appear as participants. Plus, find out what else is in store!
Here's when Peter will be back on your television screen.
Plus, catch 'Home Town' on HGTV.
Glenn Close as cutthroat attorney Patty Hewes and Rose Byrne as her clever mentee Ellen make this a must-see.
If sheer drama is what you crave on TV, look no further than the tale of a fearless mother at the far edge of South America.