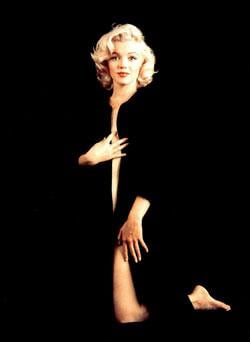 The motto advertised at Lake 'O The Woods Nudist Colony in Valparaiso is simple: "Shed your clothes and shed your worries."
But it seems Lake 'O The Woods, along with Ponderosa Sun Club Family Nudist Resort and Sun Aura, both in neighboring Roselawn, Ind., are among nudist organizations around the country that do have some worries these days and it all has to do with the advancing age of their membership.
Each of the organizations dates back to the 1930s and '40s and with the Ponderosa Club, for example, there are more than 600 people who live inside within the walls of the confines, some of the residences being summer cottages while others are mobile homes.
Finding a comfort level and acceptance for nudity is an on-going challenge for both local and national nudist organizations. Like any mission for acceptance, group leaders believe education and awareness are the best tools for encouraging tolerance.
And Ponderosa Club's twice-annual public weekend, one of which is coming up in July and the second in August, each draw more than 7,000 naked guests to explore nature's more uninhibited side.
But the real push is to attract younger members to try life in the buff.
An Associated Press wire report earlier this month said nudist groups trying to draw 20- and 30-somethings are trying everything from deep discounts on membership fees to a young ambassador program that encourages college and graduate students to talk to their peers about having fun in the buff.
Right now, the median age of today's nudists are somewhere between 35 to 55, with more than 90 percent being over the age of 35.
When comedienne Joan Rivers once had a nudist as a guest on her famed talk show, she asked the simple question of: Why?
Her nudist couple guests answered: "Because God didn't create clothes," to which Rivers answered: "But he created cold weather."
Legendary comic Phyllis Diller, just two months away from hitting 90, has her own opinions on the subject: "Nudity is the best contraceptive for old people."
As for some other famous nudist supporters:
* Gypsy Rose Lee (1914 - 1970) -- Perhaps the most famous stripper of last century, she was the inspiration for the movie "Gypsy" that starred a young Natalie Wood. Fans, feathers and props were used to tease her stage audiences and raise interest in what she would reveal in the spotlight.
* Marilyn Monroe (1926 - 1962) -- It all started with a pin-up calendar. Next, a photo spread in the first issue of "Playboy." By the time Monroe's movie career had made her world famous in the late 1950s, she was just as famous for her unclothed body and sex appeal status. When asked during an interview about what she wore to bed at night, her answer became famous: "Chanel No. 5." But nudity haunted her in the headlines about her sudden death, when the police report revealed she was found dead nude.
* Hugh Hefner (1926) -- The man who founded "Playboy" always has had a stock answer for any of his critics who blast his legendary skin magazine: "The body is a beautiful thing and should be shared with others." Though often photographed in his trademark silk pajamas and slippers, Hef has said many times that he and his guests at the Playboy Mansion in L.A. enjoy the freedom of nudity during his family parties and while lounging at home.
* Ann Landers (1918-2002) -- The woman with all of the advice always said while working on her column, her favorite workplace was from the comforts of her Roman marble bathtub in her spacious Chicago Lake Shore Drive penthouse. She also said some of her favorite letters from readers were about nudity. One of the most famous letters was about the housewife who loved to clean house in the nude, but on occasion didn't realize she was being watched by the man who had come to read her electric meter. While vacuuming and straightening up, she picked her son's football helmet and placed it on her head to free up her other hand while finishing her task at hand. She was surprised to hear a man's voice say: "I don't know who you play for lady, but I hope your team wins."
* Liberace (1919-1987) -- The famous pianist who became famous for sequins, glitzy and elaborate costumes in Las Vegas was different when at home. Even though his clothing became his trademark, he actually preferred nudity while spending time in his lavish homes in Palm Springs, Las Vegas, Malibu and Beverly Hills. In his book 1986 book "The Things I Love," he is featured in a large photograph in his favorite place to write music -- his marble Roman column bathtub with spouting gold swan faucets.
* Mancow Mueller (1967 - ) -- The Chicago radio disc jockey is a big fan of nudity. One look at his Web site might make anyone modest blush. He made headlines in the 1990s (which helped to win him invaluable publicity and a $3 million contract with a radio station) when he stripped to the buff and did an all-day live radio show from the nudist camp in Roselawn.
* Vanilla Ice (1967- ) When rap star Vanilla Ice, now 38, bared it all with Madonna in her infamous 1992 book "SEX," it sent wave through the music world. While visiting our region in 2005 for a club appearance at Woodhollow in Schererville, he and porn star legend Ron Jeremy did a meet-and-greet appearance the next day in Roselawn, Ind., at Ponderosa Nudist Camp. The two had shared television time together in 2004 with Erik Estrada and Tammy Faye Baker Messner, as part of the cast of VH1's "Surreal Life 2." Also along for Vanilla Ice and Ron Jeremy's local skin fest adventure was John Popper, lead singer of Blues Traveler, who's was newly skinny in 2005 after having gastric bypass surgery. Popper and Blues Traveler happened to be in the area because they were performing that week in Chicago.
The Ponderosa Sun Club in Roselawn receives thousands of queries every month.
And since it was founded in 1964, the club's owners say the following remain among the most commonly asked questions about visiting a nudist resort:
A: Sunscreen, lounge chair, towel, tennis racquet, balls. Remember, clothing is NOT optional.
Q: My body is far from perfect. I'm concerned people may make fun of me. What should I do?
A: People come in all shapes and sizes. You are judged by your personality, NOT by your body. People seek friends by who they are, not how they look.
Q: My wife/girlfriend/boyfriend/husband is nervous about visiting a nudist club for the first time. What advice can you give me?
A: It's normal to be somewhat nervous on your first visit. Female guests are allowed to disrobe at their discretion gradually the first time they visit. Men MUST disrobe once they are on the grounds (this discourages gawking at others). BUT whether male or female, no matter how shy, please bear in mind, NO clothing is permitted in the swimming pool. At the Ponderosa Sun Club, we maintain a
relaxed and family environment. We want you to feel comfortable and at home during your visit.
Q: What if I accidentally get physically excited?
A: A public erection is NOT acceptable. We have found that 99 percent of men do NOT experience this problem. If you happen to be in that 1 percent, we suggest you cover up with a towel or take a discreet cold shower until it subsides.
Q: How old are the people who come to the Ponderosa Sun Club?
A: The ages vary from newborns to members in their 80s. Our wide range of ages means everyone has the opportunity to meet new friends his/her own age.
* Ponderosa Sun Club Family Nudist Resort --- Located just off of Ind. 10 in Roselawn, two miles from the I-65 exit. It is open seasonally from May 15 to Sept. 15. The club was founded in 1964. For more information, call (219) 345-2268 or write to: Family Nudist Resort, P.O. Box 305, Roselawn, IN, 46372 or visit the Web site at www.ponderosasunclub.com. You can also e-mail the club at unclub@netnitco.net. Reservations are not required to visit. But clothing is NOT optional. The daily grounds admittance fee is $25. Seasonal club memberships are available. Guests and visitors or members MUST be nude while on the grounds. No cameras or video equipment are allowed. The club reserves the right to refuse entry.
* Sun Aura Nudist Club -- Located on Ind. 10, about two miles from the I-65 exit. It is open all year, though its primary season is April through November. It was founded in 1933 by Alois and Lorena Knapp as "Zoro Nudist Colony." The Knapps also founded the National Nudist Council, which still exists. Through various owners during the years, it has changed names many times. Among the
monikers are "Club Bare," "Adam and Eve Community," "Naked City" and "Sun Spot." For more information, call (219) 365-2000, fax (219) 345-2021, or write to "Sun Aura" 3449 E. Ind. 10, Lake Village, IN,. 46349. Daily ground fee for admittance is $20 Mondays through Thursdays and $25 for Fridays, Saturdays and Sundays. Annual club membership is available. Clothing IS optional, depending on each person's comfort level. Cameras and video equipment are not allowed.
* Lake 'O The Woods Nudist Club -- Located just outside the Valparaiso city limits at 1353 Sager Road, the club was founded in 1941. For more information, call (219) 477-6643 or (219) 462-9376 or write to "Lake 'O The Woods Club" P.O. Box 53, Valparaiso, IN, 46384, or visit www.midwestsun.com. Daily grounds admittance fees are $30 for nonmembers with annual membership rates available. Normal operating season is Memorial Day weekend through Labor Day weekend. A gatekeeper is on duty from 9 a.m. to 9 p.m. Those younger than age 18 many not visit without a parent or guardian.
The opinions expressed are solely those of the writer. He can be reached at ppotempa@nwitimes.com or 219.852.4327.
Former Chicago Mayor Jane Byrne is 73. Actor-comedian Tommy Chong is 69. Musician Bob Dylan is 66. Singer Patty Labelle is 63. Actress Priscilla Presley is 62. Country singer-songwriter Mike Reid is 60. Action-skin starlet Sybil Danning is 58. Actor Jim Broadbent ("Moulin Rouge," "Iris") is 57. Actor Alfred Molina is 54. Singer Rosanne Cash is 52. Actress Kristin Scott Thomas is 47. Keyboardist Vivian Trimble (Luscious Jackson) and NBA star Joe Dumars are 44. Actor John C. Reilly ("Chicago," "Gangs of New York") is 42. Actor Eric Close ("Without A Trace") and rapper Heavy D is 40. Guitarist Rich Robinson of The Black Crowes is 38. Actor Billy L. Sullivan ("Something So Right") is 27. Actor-rapper Big Tyme is 24. Country singer Billy Gilman is 19.