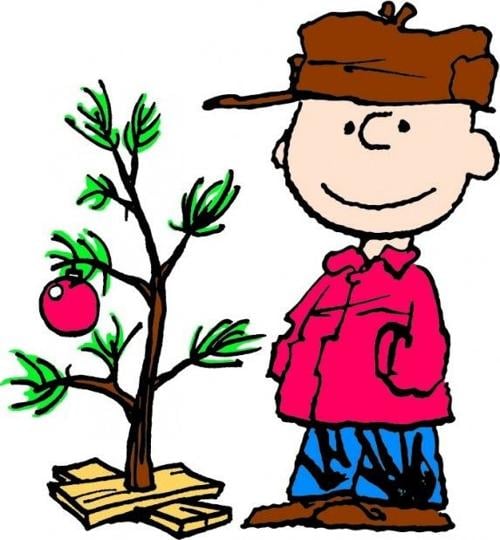 This weekend, an original panel comic strip drawn by late cartoonist Charles Schulz, including a personalize note and signature, sold at Bonham's Auction House in New York for nearly $29,000.
Dated "8-17-1966," for United Features Syndicate, this pen and ink drawing on illustration board, signed lower right by artist is a classic image of Snoopy as the Red Baron with his faithful friend Charlie Brown, inscribed "To Miss Reed Isbell / with best wishes on your birthday / Charles M. Schulz."
For a far much more affordable amount, guests are invited to take a peek into the world of the Peanuts Gang with Charlie Brown and the Great Exhibit, a new temporary exhibit now open at the Museum of Science and Industry in Chicago and running until Feb. 18, 2013.
Charlie Brown and the Great Exhibit explores Schulz's personal history and his role as the sole inspiration and artistic talent behind Peanuts and its unique cast of characters. Schulz revolutionized the comic strip and profoundly affected cartoon history with his dedication to the art, wit, and wisdom of Peanuts. For nearly 50 years he researched, wrote, designed, and drew each strip that appeared in daily and Sunday newspapers.
The exhibit provides guests with an in-depth look into the life and early career of Schulz; the development and evolution of iconic characters including, Charlie Brown, Snoopy, Lucy and Linus; and the various holiday-themed strips—Halloween, Thanksgiving, Christmas, New Year's Day and Valentine's Day—during which these characters became known so well.
Also, recreated for the first time on tour, the exhibit includes a replica of Schulz's Santa Rosa, Calif. studio, as well as a series of fun, interactive experiences for kids and adults to express their own Schulz-like creativity.
The Peanuts strip had humble beginnings, appearing in only seven newspapers in 1950, but the strip's influence and popularity spread rapidly and widely. At the time of Schulz's retirement, Peanuts was published in more than 2,600 newspapers in 75 countries and had more than 355 million readers. Schulz died at age 77 in February 2000.
Through original cartoons, as well as reproductions and related Peanuts ephemera, learn little-known facts about Schulz through early photos, the history of the Peanuts strip and, recreated for the first time on tour, a replica of Schulz's studio at One Snoopy Place. The mock studio includes rare artifacts from Schulz's personal life and work—Peanuts memorabilia, paintings, books and sporting equipment—on loan from the Charles M. Schulz Museum in Santa Rosa, Calif. Also displayed in this area, guests see the exhibit's 10 original Peanuts strips that were created, designed and written by Schulz.
Through both early and later Peanuts strips, guests see how the gang "grew up" throughout the years. Lucy, Linus, Schroeder, Sally, Rerun, and Snoopy were introduced to readers as babies, but their physical appearances and behaviors became more mature and "adult" as the strip progressed. Other popular characters—like Charlie Brown, Peppermint Patty, Marcie and Woodstock—also evolved.
Looking at the 1950s version of Schulz's drawings, guests may not recognize "Good Ol' Charlie Brown," but through the years, the characters changed in both appearance and personality, becoming the more familiar characters most know today.
The review begins in the fall with Linus waiting for the Great Pumpkin at Halloween and continues with the gang's often ill-fated attempts at togetherness at Thanksgiving. In the winter, the characters get together for their favorite holiday, Christmas, and Woodstock and Snoopy' New Year's Eve celebration. And by February, Charlie Brown compulsively checks his mailbox for valentines.
Kids and families can exercise their own Schultz-like creativity with interactive Peanuts-related activities throughout the exhibit
Inside Snoopy's Doghouse. Schulz never revealed the inside of Snoopy's doghouse, but based on certain clues, readers know Snoopy (who was no ordinary dog!) was an eccentric character with many interests. He owned a phonograph, clock radio, television set, ping pong table, philodendron plant and even a Van Gogh painting. In the exhibit, guests enter Snoopy's doghouse and the imagination of the famed beagle, encountering a slew of fun, hands-on activities. Dress as one of Snoopy's well-known personalities, like Joe Cool or the Flying Ace; take Snoopy's novel's perpetual opening line, "It was a dark and stormy night …," and add personalized prose; trigger famous sounds from Snoopy and the Peanuts gang, like Snoopy's laugh or Charlie Brown's "Good Grief!"
There's also the chance to meet Schroeder's Piano. Step up to this oversized grand piano and walk along the keys to tap out a tune or follow Snoopy's footprints on the dance floor and boogie underneath a sparkly disco ball.
Charlie Brown and the Great Exhibit is presented by Walgreens. This exhibit is organized by the Charles M. Schulz Museum, Santa Rosa, Calif. This exhibit is not included in general admission and requires an additional timed-entry ticket. Tickets are $5 for adults and seniors and $3 for children 3-11. For tickets and additional information, visit msichicago.org or call (773) 684-1414.
The opinions expressed are solely those of the writer. He can be reached at philip.potempa@nwi.com or (219) 852-4327.
Stay up-to-date on what's happening
Receive the latest in local entertainment news in your inbox weekly!