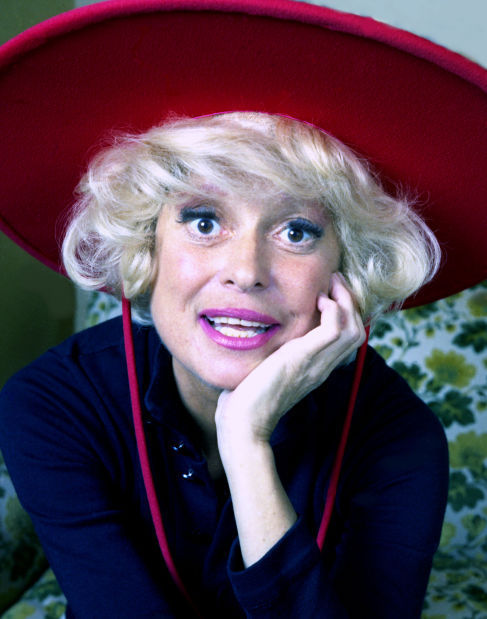 Over the years, I've interviewed both Broadway legends Carol Channing and Tommy Tune, a few times.
And now, the showbiz pals have teamed up for a new national tour that kicked-off earlier this week.
Channing, who is 93, is known to most for originating the title role in Jerry Herman's musical "Hello, Dolly!" as well as the role of silly blonde Lorelei for the 1949 stage production of "Gentleman Prefer Blondes," the same character Marilyn Monroe made so famous in the later 1953 film version.
Channing and Tune, 75, the towering Texan so noted for his choreography and acting on the Great White Way, are showcasing their lives, careers and talents for their new show called "An Evening with Carol Channing & Tommy Tune." It had its debut Thursday night (Aug. 7) at Provincetown's Town Hall in Massachusetts as part of the venue's Crown and Anchor series. 
I'm told audiences should not expect singing, dancing and countless costume changes. The show is simple question and answer format with the iconic duo, along with their shared stories and memories.
Channing, who earned an Oscar nomination for her role in "Thoroughly Modern Millie" opposite Mary Tyler Moore, Julie Andrews and Beatrice Lillie, also has a Tony for many turns and tours with "Hello, Dolly!" playing the famed meddling matchmaker.
And of course, Channing is always entertaining and never minces words. When asked last week by Boston Globe reporter Terry Byrne about whether she misses performing on stage, her response: "I now get applause for just telling people my age."
Tune, who stands 6 feet, 6 inches, told Byrne he first met Channing, who is 5-foot-9, when he was just 17 when he was "working his first job for Dallas Summer Musicals, which presents Broadway shows in his native Texas." He said Channing was booked for a week in "Show Girl."
Although Tune promises his show with Channing is hitting the road for a national tour, his website tommytune.com lists his next six months of solo show bookings for his "Taps, Tunes and Tall Tales" show, but no mention of future dates and venues for performances with Channing. Tickets for their Thursday opening night show ranged from $75 to $150.
While the White House wouldn't confirm it this week, President Barack Obama's older daughter Malia, 16, returned to Chicago last weekend to attend  the three-day raucous Lollapalooza music festival in Grant Park along the lakefront. So how do we know about the surprise arrival to the Windy City? It's because of the photo Tweeted by Meghan Lomas, 17, of Valparaiso, of herself with the first daughter, who was wearing a sunflower design outfit and hair styled a la French-braid. Lomas' pal Justin Starns, also 17 and from Valparaiso also confirmed the sighting, with both youths commenting about the wall of Secret Service agents stationed around the President and First Lady Michelle's daughter. Apparently, Malia is a fan of Chance the Rapper, one of the artists who performed Sunday.
The opinions expressed are solely those of the writer. He can be reached at philip.potempa@nwi.com or (219) 852-4327.