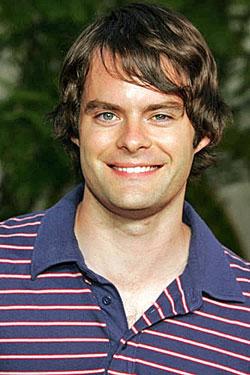 Showing greater sensitivity
It's not the first time NBC's "Saturday Night Live" and producer Lorne Michaels have had to back-peddle after airing a live episode that caused controversy.
There was the time Mike Myers and Dana Carvey in guise of Wayne and Garth during a 1992 post-election "Wayne's World" skit, called Kristin and Sarah Gore "hot," and then referred to Chelsea Clinton's situation as "adolescence has been thus far unkind," resulting in Myers and Michael apologizing and subsequent rebroadcasts having edited out the Chelsea reference.
And of course, the infamous 1992 musical guest mess when Irish singer Sinead O'Connor singing Bob Marley's song "War" to protest sexual abuse in the Catholic Church and then suddenly looking into the camera and saying the word evil while tearing up a photo of Pope John Paul II while proclaiming "fight the real enemy." (After the way the SNL's switchboard lit up with angry calls, even today, NBC doesn't rebroadcast that footage and instead, when showing her musical segment, opts to air footage of her dress rehearsal which she ends by holding a photo of an African child before bowing and leaving stage. By the way, the next week, during the show's opening, host Joe Pesci held up the Pope photo taped back together.)
But the latest "SNL" controversy hasn't had any press, so here's the scoop.
The "SNL" episode starring "The Office" star Rainn Wilson as host that originally aired on Feb. 24, featured a recurring skit that has a group of buddies sitting around a table in a bar reminiscing about fond yet eerie inappropriate memories brought to mind when an age-old favorite song is played on the jukebox, in this case, "Danny's Song," made famous in 1972 by Kenny Loggins and later re-recorded as a hit by Anne Murray and Glen Campbell. (That's the song that goes, "Even though we ain't got money, I'm so in love with you honey ...)
During the skit, which features Wilson and "SNL" regulars Jason Sudeikis, Will Forte and Bill Hader, originally has Hader longingly hearing the song and sharing that it reminds him of his dad: "He loved this song. I remember we had this one great day at the park. We just had so much fun. He was running in the grass and chasing squirrels. They had this fountain and we threw pennies in it for hours. So great. It was the first day that I ever thought to myself: 'I have a dad. And not that I have a dad with Down Syndrome. He loved crayons.' "
The skit prompted Jon Colman, the CEO of the National Down Syndrome Society and Pam van der Lee, chair of the Society's board of directors to send the following letter dated Feb. 28, 2007, addressed to Michaels, as well as NBC executives Jeff Zucker and Corey Shields:
"I am writing on behalf of the National Down Syndrome Society to express our concern with a recent skit on 'Saturday Night Live' that aired on Saturday, February 24, 2007. In this skit, one of the characters made derogatory remarks about people with Down syndrome, implying that they are childlike, unproductive and worthless. Approximately 350,000 people in the United States have Down syndrome, which is caused by a third copy of chromosome 21. Individuals with Down syndrome and other intellectual disabilities work very hard -- harder than most people -- to learn how to read, write, play musical instruments, participate in sports, live independently, and become valuable members of their communities. They deserve to be respected and celebrated for their success and achievements, and not to have their clinical diagnosis used as a punchline. More often than not, these individuals are underestimated their whole lives by people who focus on their disability, rather than their
abilities. When people with Down syndrome are referenced in this way in the media, it sustains and perpetuates these low expectations and negative stereotypes, and further impedes the acceptance of people with disabilities in schools, the workplace, and the community. Negative and inaccurate public perceptions are the greatest barriers the National Down Syndrome Society faces in achieving acceptance and inclusion of people with Down syndrome. By referring to a man with Down syndrome in this skit and detailing his activities as 'chasing squirrels,' 'throwing pennies in a fountain' and that he 'liked crayons' as comedy, your network perpetuates these stereotypes, making our mission even more difficult and alienating millions of Americans who are impacted by Down syndrome and other intellectual disabilities. We request that you consider issuing a network policy that would prohibit and prevent the airing of programming with comments using Down syndrome or other intellectual disabilities
as a punchline in the future. We invite you and NBC to produce programming that tells the true story about Down syndrome and intellectual disabilities, and help us break down stereotypes and educate the public. NDSS applauds your personal advocacy efforts on behalf of people with Autism and we encourage your leadership in helping to ensure all people with disabilities are treated with dignity and respect. The National Down Syndrome Society would be pleased to recognize the staff of 'Saturday Night Live' and NBC for these proactive, positive efforts."
On March 9, Alan Wurtzel, the executive responsible for the NBC Broadcast Standards and Practices Department responded on behalf of the network with the following letter, which resulted in the subsequent re-rebroadcasts of the show on March 31 and last weekend, July 14, still airing the skit but "blipping" Hader saying the words "Down Syndrome":
"Your letter regarding the February 24th episode of Saturday Night Live was referred to me as I am the executive responsible for the Broadcast Standards & Practices Department. Our Broadcast Standards and Practices staff carefully reviews all SNL material before it airs, to make sure that the program content remains within the boundaries of taste and propriety appropriate for late-night sketch comedy. As you can imagine, this is not a science but a process in which experienced professionals exercise their judgment in areas that are rarely black and white. It's especially challenging when we deal with a program like Saturday Night Live which has a long-standing reputation as an irreverent comedy show. In the case of the sketch you expressed concerns about, in reviewing the tape in retrospect I believe we could have exercised greater sensitivity in that regard. Although the Down Syndrome reference was a small part of a larger sketch that was intentionally outrageous and hyperbolic, it
nonetheless could have been considered insensitive in its reference of individuals who, as you point out in your letter, continue to suffer from harmful stereotyping. Please be assured that I will convey both your letter and our concerns to the program's producers and we intend to be more responsive to these issues going forward. Thank you for sharing your concerns with us and for permitting me the opportunity to respond to you."
The opinions expressed are solely those of the writer. He can be reached at ppotempa@nwitimes.com or 219.852.4327.
Sen. George McGovern is 85. Actor Pat Hingle and stop-animation legend Arthur Rankin Jr. ("Rudolph the Red-Nosed Reindeer") are 83. Country singer Sue Thompson is 81. Country singer George Hamilton IV is 70. Actor Dennis Cole is 67. Singer Vikki Carr is 66. Musician Commander Cody is 63. Actor George Dzundza (zunda) is 62. Singer-bassist Alan Gorrie of Average White Band is 61. Guitarist Brian May of Queen and guitarist Bernie Leadon (Eagles, Nitty Gritty Dirt Band) are 60. Actress Beverly Archer ("Mama's Family") is 59. Actor Peter Barton ("Sunset Beach," "Burke's Law") is 51. Drummer Kevin Haskins (Bauhaus, Love and Rockets) is 47. Actor Campbell Scott is 46. Actor Anthony Edwards ("ER") is 45. Actress Clea Lewis ("Ellen") is 42. Country singer Kelly Shriver (Thrasher Shriver) is 44. Singer Urs Buhler of Il Divo is 36. Actor Jared