Local Scene is a weekly column highlighting musical happenings around the Region.
Local guitar virtuoso Marco Villarreal will be performing two sets of live Jazz, Spanish and Flamenco music during the March 1 grand opening c…
During the 1960s and 1970s in the neighborhoods and housing projects of Chicago to the steel city of Gary, some of the greatest soul music in …
On Saturday there is an event akin to the "Superbowl" for dedicated lovers of vinyl all across the land. It's a day perfect for music aficiona…
Another respected and beloved member of the local Northwest Indiana music community - Mike Severance - original drummer for Southern Rock grou…
Front Porch serves up what might be best described as "a world music smoothie" on Friday with the presentation of Four Shillings Short, a musi…
County Line Orchard, 200 South County Line Road, in Hobart, will again be the site for The Humane Society of Northwest Indiana's annual PET RO…
From the Mummy to the Marvel Cinematic Universe, here's a look at the 50 highest-grossing movie franchises.
Here's a look at the best movies of the 90s, according to IMDb and Metacritic scores.
Here's a ranking of the 100 best international movies of all time, based on data from IMDb and Metacritic. Which must-see gem will you add to …
The day we honor mothers is almost upon us. For the occasion here are six great films about mothers.
While starring in films like "Selma" and "Lee Daniels' The Butler," actor David Oyelowo discovered a new passion: directing.
Celebrate mother's day with a collection of some of the best and worst mothers on film with the latest 'Just to be Nominated' podcast!
Music fans will find an entire collection of musical memorabilia at the new Hard Rock Casino Northern Indiana in Gary.
Each will be honored during an induction ceremony in Cleveland on Oct. 30. See the full list of 2021 inductees:
This class will be honored during an induction ceremony in Cleveland on Oct. 30 before what organizers hope is a full house of fans enjoying l…
A list of the 50 best pop songs of the last 30 years. What's your favorite?
Here's a collection of some of the all-time best tunes about moms. So, crank it up and have a happy Mother's Day.
From Weezer to Moby and the Black Keys, here are five album releases worth giving a listen in May.
Stacker put together a list of the 50 best pop songs of the last 30 years based on the Billboard Pop Songs chart from its inception all the wa…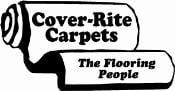 Cover-Rite Carpet & Design Center

Midwest Express Clinic / Crown Point
Growing up, Hannah Einbinder's mother — "Saturday Night Live" star Laraine Newman — played comedy routines in the car.
Ellen DeGeneres has decided her upcoming season of "The Ellen DeGeneres Show" will be the last. Take a look at photos of her career over the years.
Ellen DeGeneres, who has seen a ratings hit after allegations of running a toxic workplace, is ending her longtime-running talk show.
We are in the prime of Miss Jean Smart.
Tim Federle wasn't like the kids portrayed in his series, "High School Musical: The Musical: The Series."
After you've staged a successful production of "High School Musical," what do you do for an encore?