One of the few copies of the comic book that introduced Superman to the world has sold for a super-sized, record-setting price.
Revolutionary comic book creator Stan Lee, who died Monday, frequently made cameos in movies featuring his creations.
Comic book genius Stan Lee, the architect of the contemporary comic book, has died. He was 95.
The Transformers have been transformed yet again — this time into exuberantly colorful multistory buildings that loom unexpectedly over the ha…
A lock of David Bowie's hair is the latest weird celebrity item to be available for purchase, but it's definitely not the first -- nor the strangest.
Here's a look at zombie film history through the decades, including 20 films that marked a major moment in the development of the genre. 
Vin Diesel made a mark as the street racer patriarch in the "Fast and Furious" franchise, but the storyline starring his longstanding characte…
The hosts of the 'Just to Be Nominated' podcast talk 'In the Heights,' recommend films that 'Fast & Furious' heads would love, take a dip …
The 20th Tribeca Festival is aiming to not just rebuild itself after its 2020 edition was largely scuttled by the pandemic, but to help revita…
All pairs on this list have the same basic plot once you strip away the details.
Which ones did we miss? Tell us about it here.
Sir Paul McCartney, legendary singer-songwriter and member of the Beatles, turns 79 on June 18. Here's a look back at his career in photos.
Local Scene is a weekly feature highlighting musical happenings in the Region.
We don't get to choose the Song of the Summer. It chooses us.
Here's a look at 15 major festivals with announced 2021 dates.
CDC guidance saying fully vaccinated people can go maskless has spurred a desire to return to normal, and to concerts. So how risky are indoor…

Midwest Express Clinic / Crown Point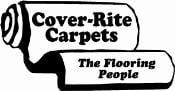 Cover-Rite Carpet & Design Center
'Fatherhood,' 'Good on Paper' and more new movies for every mood.
Rose Byrne has a good idea how actors playing Marvel superheroes must feel.
Sure, you remember Jack LaLanne, moving vehicles with brute force. But who else got the heart pumping during the 1970s and 1980s?
Looking for something to watch with the family? Check these reality series, docs, and dramas on Prime Video.
Frank Bonner, who played a brash salesman with an affection for polyester plaid suits on the TV comedy "WKRP in Cincinnati," has died. He was 79.
Frank Bonner, star of 'WKRP in Cincinnati,' dies at 79.
Apple's dark comedy sees psychiatrist Rudd insert himself into the life of patient Ferrell.