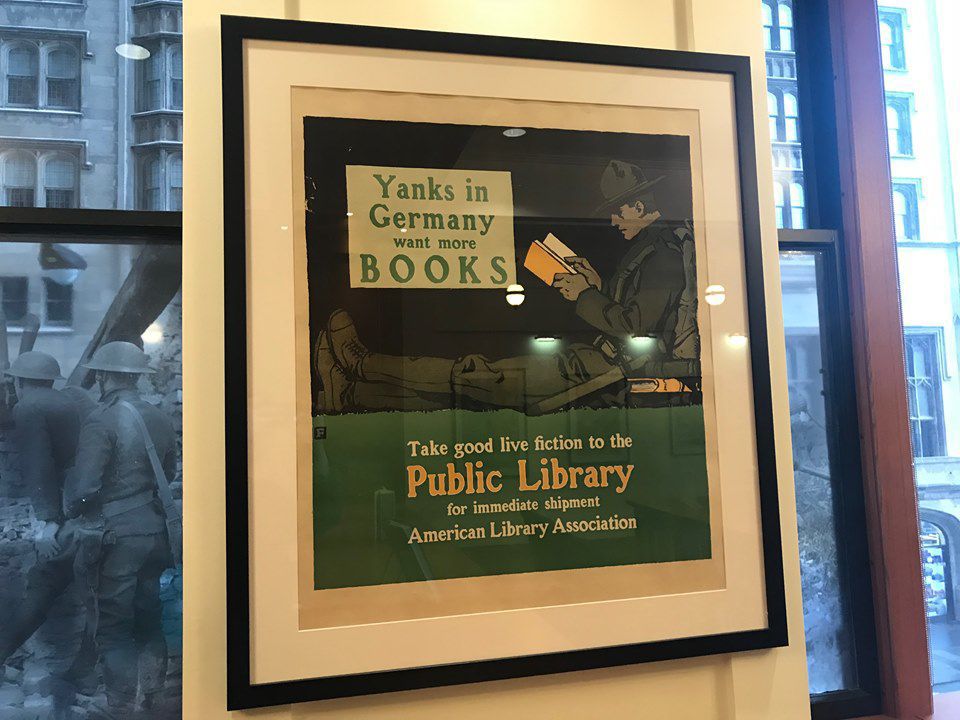 Two World War II veterans will share their memories of D-Day at The Pritzker Military Museum & Library's unveiling of its new D-Day +75 exhibit.
Navy Veteran Dr. Richard Rung and Army Infantry Veteran Ray Wagner, both from the Chicago area, will make remarks from 4 to 6:30 p.m. Wednesday at the museum on the second floor of 104 S. Michigan Ave. in the Loop, a short walk from the South Shore Line's Millennium Station.
The Pritzker Military Museum & Library, a repository of military history and affairs in downtown Chicago, will display an exhibition detailing the largest seaborne invasion in history, when U.S. forces stormed the beaches of Normandy in a bloody battle, giving them a foothold from which to eventually liberate France from Nazi control and take back Europe.
"In honor and timed to the 75th anniversary of D-Day, the Pritzker Military Museum & Library will open its latest exhibit, D-Day +75 to highlight the momentous moment in history," the museum said in a press release. "D-Day +75 follows the preparation and execution of Operation Overlord, from planning, to the beach landings, and aftermath of the invasion of Normandy. The exhibit features photographic images, prints, maps, reconnaissance intelligence, letters, books, and an audio tour featuring oral histories highlighting key aspects of Operation Overlord."
The exhibit explains how the invasion was successful with artifacts and displays that illustrate the planning, the preparations, airborne operations, German defenses, the naval bombardment, the arrival of reinforcements and inland operations.
Admission costs $5 or is free for active military.
The museum is open from 10 a.m. to 4 p.m. Tuesday through Thursday, from 10 a.m. to 6 p.m. Friday and Saturday, and from noon to 4 p.m. Sunday.