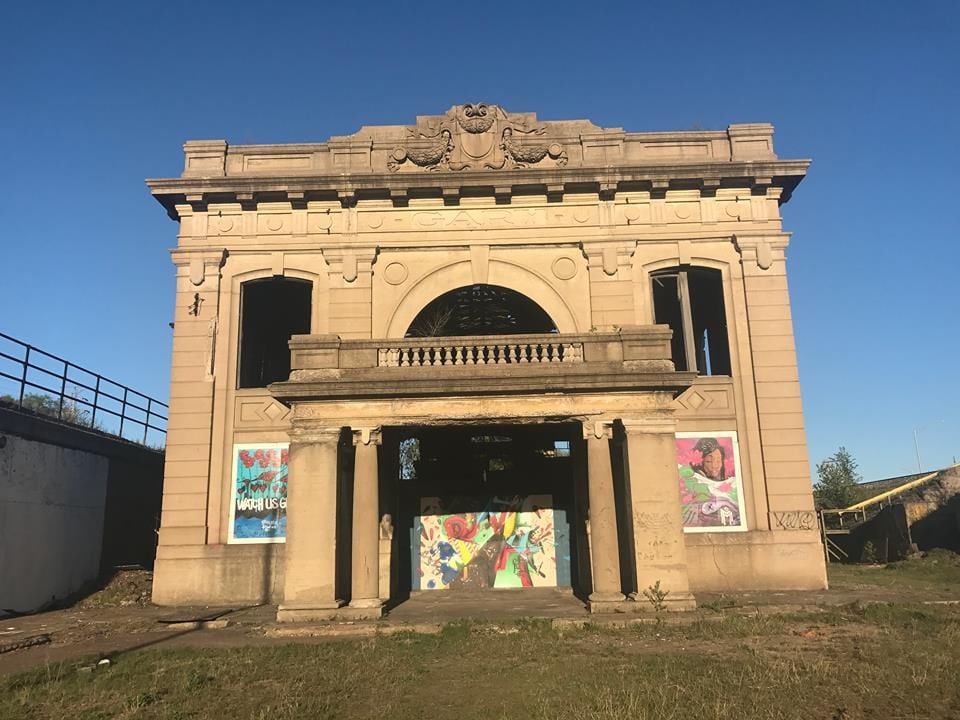 The Decay Devils preservationist group and artist collective rehabilitated the long-vacant Union Station last year.
The Gary-based group of urban explorers cleaned up the architectural gem on Broadway, covered it with art and installed benches around the grounds so people could enjoy the former train station like a park.
Local graffiti artists Wayne Abell, Armando "Rise" Arceo, Jeffrey Brink, Micahl Cain, ZeroChicago, Quincey Mitchell, Omen74, Eric Roldan, and Jill Schulthorpe painted vibrant murals on the longtime symbol of urban decay. The Decay Devils blocked most of the the majestic building off because of a rotting roof and installed a viewing station where it's possible to view the grand but long-mouldering interior of the building safely, without being struck by falling debris.
On Saturday, the nonprofit is asking volunteers to again gather to clean up the nearby Gateway Park from 9 a.m. to noon. The Decay Devils are now looking to connect Union Station to Gateway Park on the other side of the Indiana Toll Road and need help to clear the grounds for murals, landscaping and recreational space.
Supplies and breakfast will be provided to anyone who shows up.
Anyone interested should meet at Fourth and Broadway Saturday morning and first RSVP by emailing decaydevils@gmail.com or calling 219-213-4893.