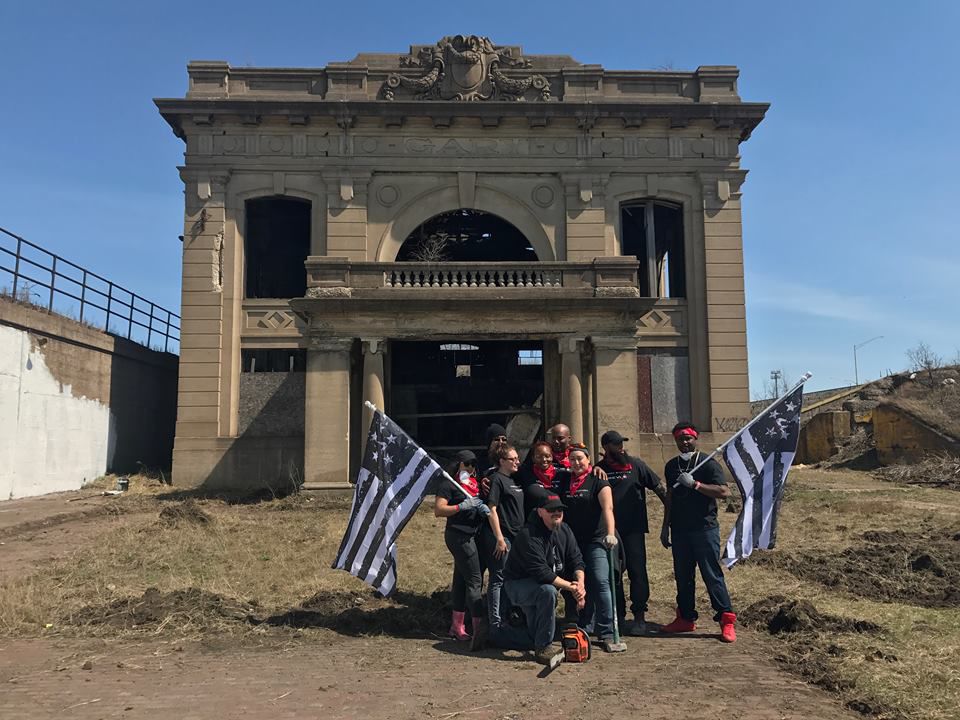 The Decay Devils need volunteers to help clean up Gateway Park in downtown Gary and the area between it at Union Station.
The collective of artists, preservationists and urban explorers rehabbed the long-abandoned downtown train station on Broadway at the gates of the Gary Works steel mill and now hopes to breathe new life into the park just north of Gary City Hall.
The volunteer cleanup will take place from 9 a.m. to 12 p.m. Saturday, April 27.
"This cleanup event will pave the way for future beautification efforts and programming," the Decay Devils said in a Facebook post. "We will pick up debris and do some light landscaping around the Gary Land Co. House."
Decay Devils President Tyrell Anderson said the group "goes into hibernation when it's cold out" but wanted to start the spring off with another cleanup as it preps for another year of artistic, cultural and historic preservation programming in the Steel City.
The Decay Devils are partnering with the Gary Historical and Cultural Society and the Legacy Foundation to rehabilitate the historic home, which helped build out Gary as a company town back in 1906.
"We'll repaint it and redo the outside landscaping," Anderson said. "I don't think it's been touched since the early 2000s. We're going to spruce up the exterior and prep the house for renovation, to get it back to it to its original history."
They hope to transform Gateway Park from a little visited greenspace into a gateway to Union Station. They plan to plant more flowers and do more landscaping after commissioning murals that make the underpass under the Indiana Toll Road between Gateway Park and the mural park at the old Union Station more inviting. They're also fixing up the historic locomotive at Gateway Park that hasn't been maintained in at least two decades, such as by sandblasting it and removing the rickety wood stairs with metal stairs that are far more structurally sound.
"We're looking for assistance in the cleanup, planting trees and shrubbery and laying down mulch," Anderson said. "We want to make it into a safe, warm inviting space."
The Decay Devils have been working on activating Gateway Park with more programming, such as yoga in the park and live music.
For more information, find Decay Devils on Facebook.
Stay up-to-date on what's happening
Receive the latest in local entertainment news in your inbox weekly!