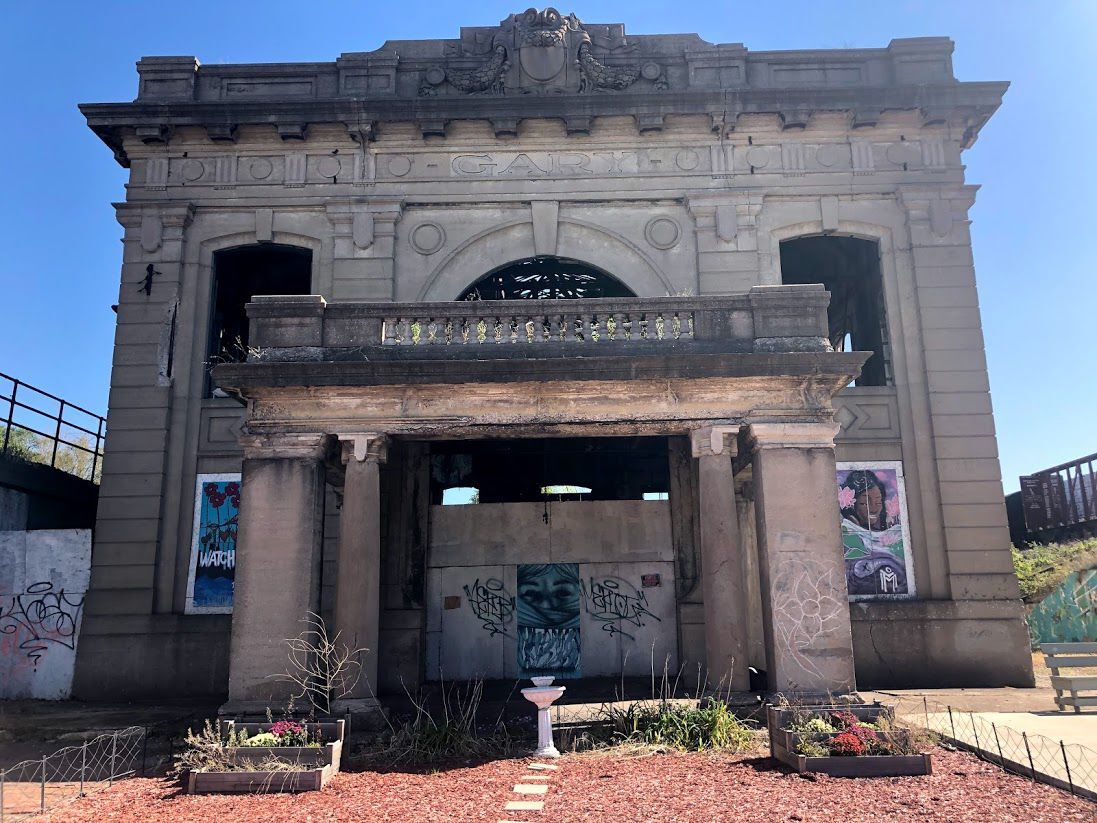 The Decay Devils preservationist group has big plans for Gary's historic Union Station.
The group of artists, photographers and urban explorers have spruced up the grounds of and commissioned murals at the grand 111-year-old train station where generations of Region residents once flocked to travel. They now are looking to raise funds to revive the building on Broadway in downtown Gary so it's home to a mixed-use community space with dining and an art gallery.
As they mount a capital campaign to reclaim 4,000 square feet of space in the long-abandoned train station, they are seeking volunteers to take part in an annual cleanup of the property.
The public is invited to help clean up the Union Station grounds and the grounds of the neighboring Gateway Park across from Gary City Hall. The cleanup will take place from 9 a.m. to noon April 24.
"People should come out not to just clean up, but know that their efforts have always transferred into space activation," Decay Devils President Tyrell Anderson said. "Every major cleanup that we have initiated has led to bigger events that everyone has been able to enjoy. As we move towards readjusting after the pandemic, we aim to be ready to engage the community with multiple events."
Plans call for rehabilitating the train station, which is listed on the National Registry for Historic Places but was vacant so long an episode of the History Channel's "Life After People" was filmed there.
Plans call bringing the community back to the building, such as by adding retail, offices and historical displays. The Decay Devils hope people will someday flock there for spirits, craft beer, coffee and art.
The grand neoclassical train station was designed by architect M.A. Lang and built with a novel cast-in-place concrete method. The two-story structure was long served by the Baltimore and Ohio and New York Central passenger railroads in the days before air travel was popularized.
Indiana Landmarks has named it's one of the most endangered buildings in the state but the Decay Devils have been working for years to save it. It currently serves as an art park with murals, gardens, benches, an observation area to view the interior and a sign explaining the historical significance.
They eventually want the building itself to be repurposed the way Union Stations have been in Indianapolis, Cincinnati, Detroit and many other cities.
To volunteer, sign up at decaydevils.org/volunteer.