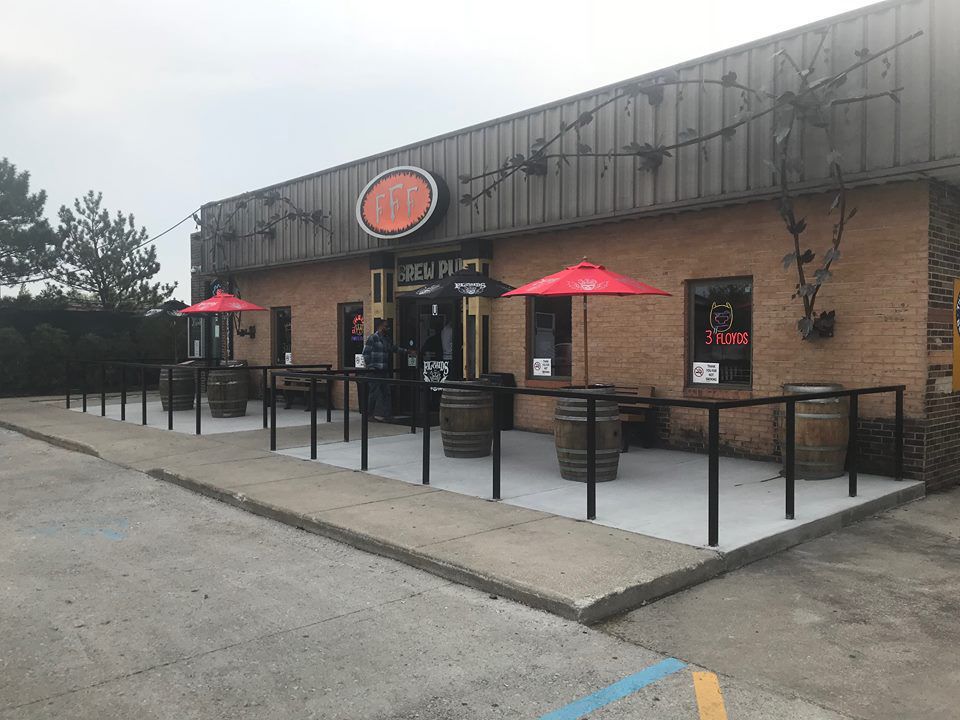 Normally, you shouldn't mix beer and fireworks, but it's a different story when trained professionals are handling the pyrotechnics and one of the world's best craft breweries is manning the taps.
3 Floyds in Munster will serve up its internationally renowned craft beer during a watch party for Munster's fireworks July 3. The town plans to light up the night sky over nearby Centennial Park with the rockets' red glare and the bombs bursting in air at about 9:30 p.m. Tuesday.
Alcohol is not allowed at Centennial Park, where all bags and coolers will be checked, but there's both beer and parking at the 3 Floyds taproom at 9750 Indiana Pkwy. about a half mile east.
"We'll have our outside wall taps on like at Dark Lord Day," 3 Floyds spokeswoman Sara White said.
The craft brewery will serve Alpha King American Pale Ale, Gorch Foch Franconian-style Helles Lager, Gumballhead wheat ale, Necron 99 Indian Pale Ale, Savage Flow lager, Yum Yum Pale Ale and Zombie Dust Pale Ale on outside taps from 4 to 10 p.m. Tuesday.
Spectators are invited to bring lawn chairs. The only food available will be at the brewpub, which is open from 11 a.m. to midnight Tuesday. 
Cash is required to buy beer outside, but there is an ATM on site.
3 Floyds will be closed on the Independence Day holiday but will be open to regular hours the rest of the week.