Slideshow: 12 Region hole in the wall bars worth visiting
HOLE IN THE WALL BARS: Growlers on Highway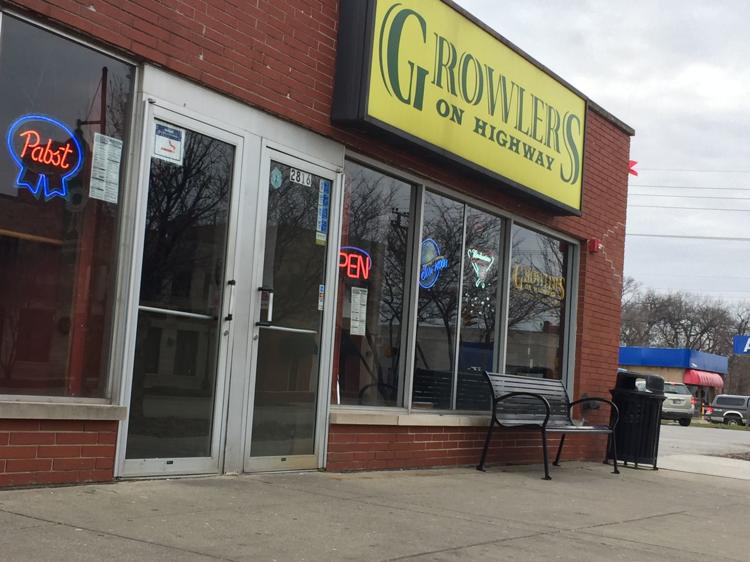 Growlers on Highway sits in the heart of downtown Highland. 
Although you might not know it from the street, it's huge. The bar is in the center of the room with tables all around it. But the highlight is the stage, located right on the other side of the dark front windows.
Growlers serves your typical bar food — wings, sandwiches and such. But try the mac & cheese bowls for a treat. 
Growlers, located at 2816 Highway Ave., has live bands every few days. Check the website for the schedule. The lineup is a mix of mostly locals acts.
Call them at (219) 924-0245 or visit their website. 
HOLE IN THE WALL BARS: 5th Amendment Pub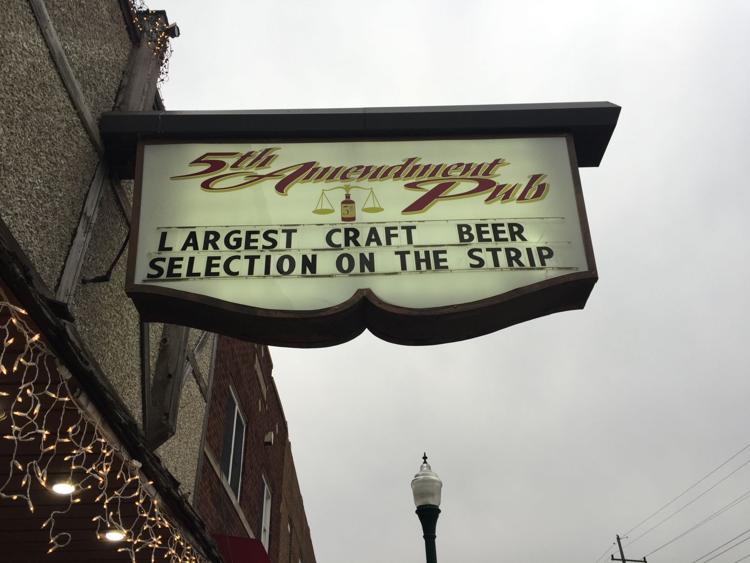 Looking for a spot to play some drinking games? 5th Amendment Pub in Hammond has pool tournaments weekly, plus darts and general shenanigans. 
While 5th Amendment is dark, with two small windows that are mostly covered, it's always festively decorated for the next holiday. Recently, the chairs were covered with bunny's for Easter. 
This spot is a haven for regulars, who gather at the far end of the bar. They are often raising money for a local person in need. 
The beer selection is impressive, with 60 crafts available to choose from. They also have bar food to munch on. 
5th Amendment Pub is at 6729 Kennedy Ave., in Hammond. Find them on Facebook. 
HOLE IN THE WALL BARS: Silver Bullet
The fake stonework façade of the Silver Bullet bar, 100 N. Main St., in Crown Point stands out amidst the mid-to-late 19th century architecture of the rest of the city's downtown square.
Located a stone's through form the historic Old Lake County Courthouse, the Silver Bullet provides a watering hole just a couple of blocks from where infamous 1930s bank robber John Dillinger broke out of the Old Lake County Jail.
The bar gives patrons a smoky respite for those seeking libation, with pool tables and a couple of retro pinball machines for entertainment. Live music from local bands and open mic nights are offered Saturday and Thursday evenings.
HOLE IN THE WALL BARS: Midtown Station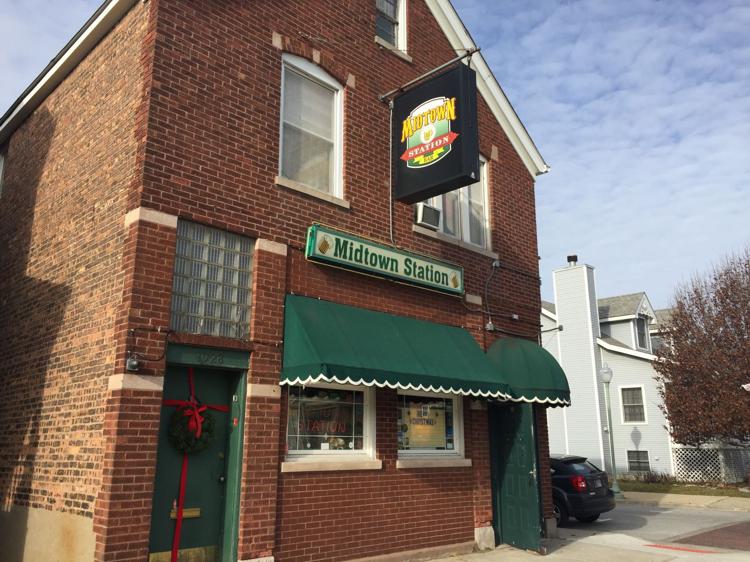 Midtown Station is located in Whiting, close to 119th street and the town's city hall. It attracts mostly locals and regulars. 
Buckets of beer are on special most big game days. Domestic is 5 for $10 and Import 5 for $12. They also have been known to have pitchers Jim Beam and cola for $10.
Midtown Station, at 1928 New York Ave., is open most days 10 a.m. to 3 a.m. Find them on Facebook or call (219) 659-7530.
HOLE IN THE WALL BARS: Duffy's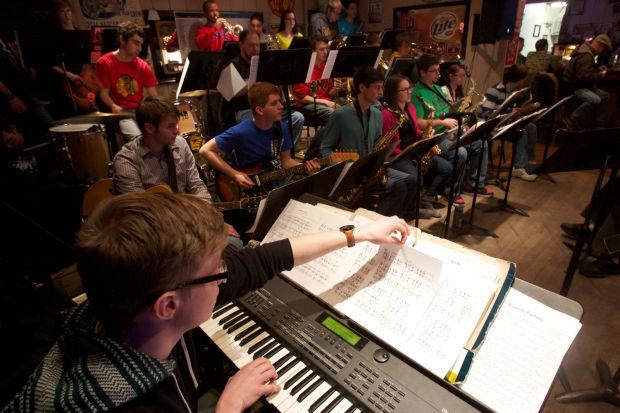 There are a lot of things one might find at their favorite hole in the wall, but a jazz ensemble is usually not one of them. 
Except for Duffy's Place on U.S. 30 in Valparaiso, which has packed the joint when it's hosted the Valparaiso University Jazz Ensemble. 
Duffy's is known for much more than an occasional jazz session and other live music. Testimonials on its website proclaim Dusty's as having "home cooked meals with exceptional quality at a very reasonable price." 
One commenter, Brian B., describes the the chicken wing as EPIC. Larry L. says Duffy's is the "best bang for your buck in NWI."
HOLE IN THE WALL BARS: Bottoms Up Bar & Grill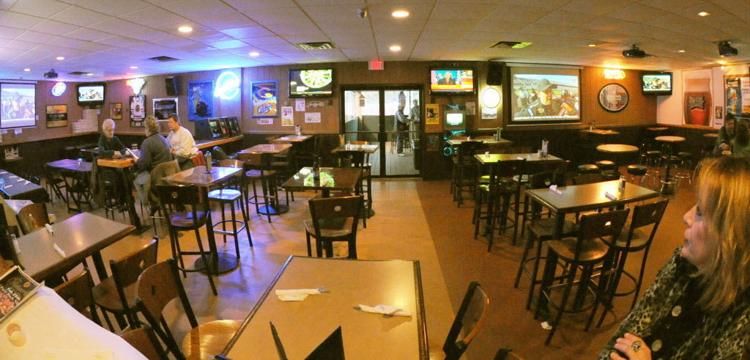 Bottoms Up SportsBar & Grill is a family owned and operated sports-themed bar and restaurant at 1696 Thornton-Lansing Road in Lansing. It was renovated and rebranded as "The New Bottoms Up" in 2010.
Bottoms Up offers the regular range of sports-bar food, from burgers, sandwiches and pizza to ribs, chicken, seafood and pasta. Twenty-five TVs are tuned to sports, and activities include a bocce court, bean bags, free-throw shooting and more. Local bands entertain several nights a week.
HOLE IN THE WALL BARS: Thumbs Up Tavern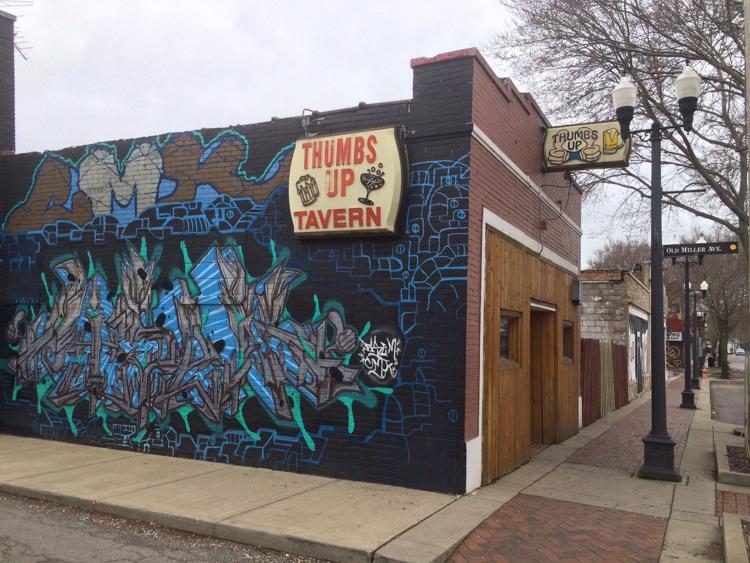 Thumbs Up Tavern is the kind of bar where regulars organize potluck-style cookouts during patio season.
"It's a come as you are place, nothing fancy," said Robin Lukovich, who has worked at the bar for 28 years. 
The bar is located at 620 S. Lake St., in Gary's Miller neighborhood and includes a patio perfect for when the weather warms up. It's open daily from 11 a.m. until about 11 p.m. On weekends, it stays open until about 1 a.m.
Weekly specials include Miller High Life for $1.50 on thirsty Thursdays. On Wednesdays, the bar sells half-pitcher draft beers for $2.50. Thumbs Up also has a wide-array of alcohol.
Though the tavern doesn't sell food, it's conveniently located near Miller Pizza, where patrons can go pick up a pie and bring it back to the bar.
HOLE IN THE WALL BARS: Danny Z's Grub and Pub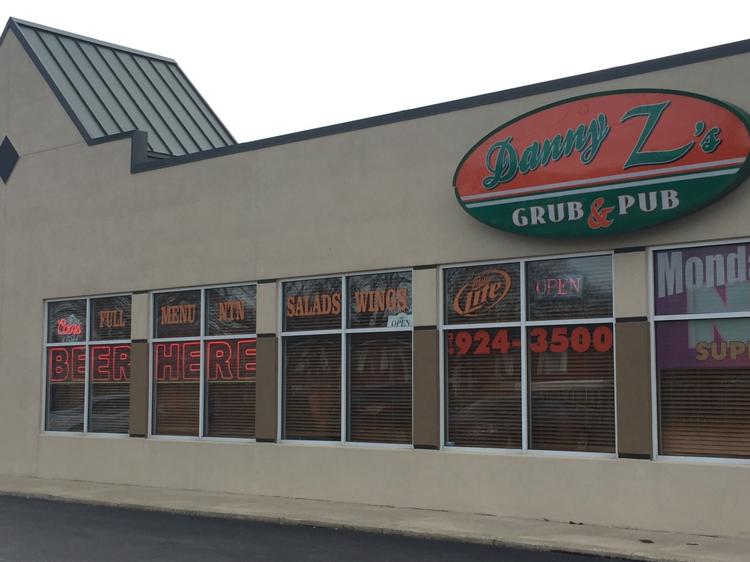 Danny Z's is one of those places you can drive by every day for most of your life and never know it's there. It's on 45th Avenue, in Munster, neighboring Baums Natural Foods.
Not only do they have great drink specials for the game and tons of televisions to watch it on, they also offer top-notch food. From burgers, pizza and salads to sandwiches and wings, you can't go wrong.
If you need a creative date night, join them Tuesdays for trivia.  
Danny Z's is at 1860 45th Ave., in Munster. Call them at (219) 924-3500 or visit their website. 
HOLE IN THE WALL BARS: Flannery's Tavern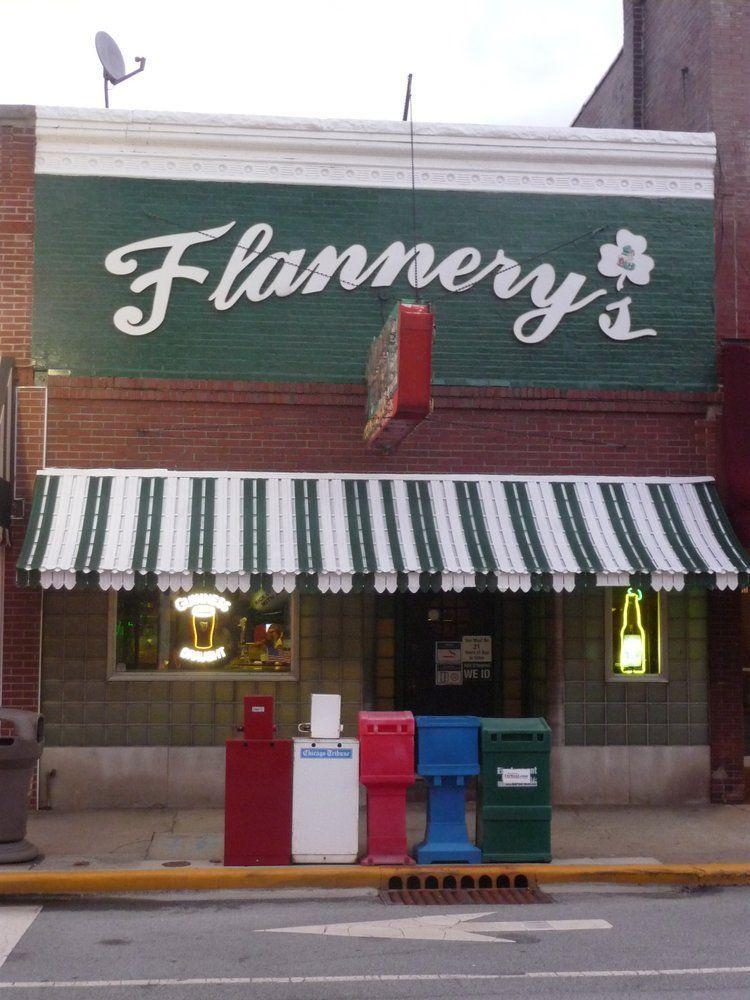 Flannery's Tavern at 125 S. Calumet Road in Chesterton is a typical hole in the wall bar. The green décor inside and out and the smoky room lends itself to just the right atmosphere with cheap beer, good food with a diverse group of people who visit the bar. The bar was founded in 1983 and the Irish-named institution gets standing-room-only crowds on St. Patrick's Day.
HOLE IN THE WALL BARS: Bone Dry Bar & Grill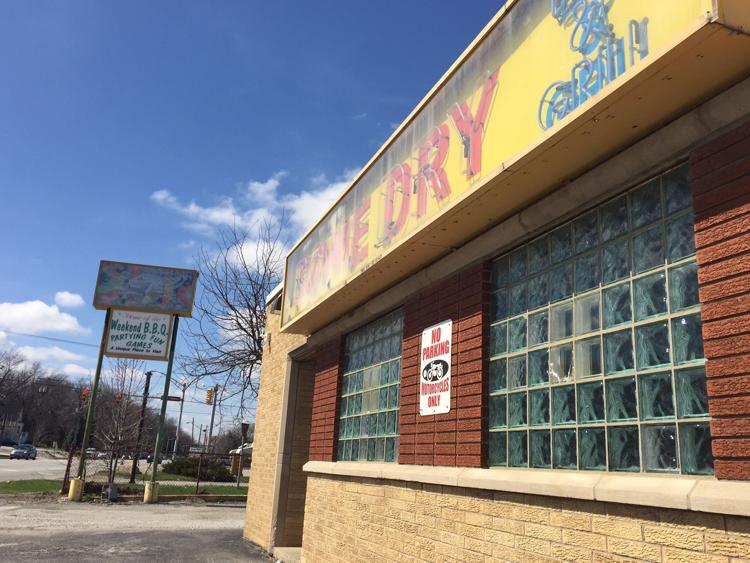 Don't believe everything you read about Bone Dry Bar & Grill.
Despite a colorful, yet fading marquee out front proclaiming it "Home of the Weekend B.B.Q.", Bone Dry is no place for ribs and bibs. Outside of the occasional frozen pizza, the venerable drinking establishment at 3805 Ridge Road in Highland doesn't do much in the way of food.
As longtime bartender Charlie Manley explained, Bone Dry is strictly a "beer and shot bar." And if that's what you're looking for, well, you can't pick a much better spot in Northwest Indiana. With a fully stocked selection of well drinks and strong variety of beer on hand, Bone Dry is just the sort of no frills pub one would expect to thrive in Da Region.
"It's just laid back," Manley said. "That's it right there."
Indeed, Bone Dry's dimly lit charm and come-as-you-are style lends itself quite well to a stiff drink and quality conversation.
There's plenty of parking out front reserved for motorcycles, and the modern jukebox attached to the wall is wired for all the classics. Of course, as the large Jerry Garcia poster on the front door suggests, the regulars would probably prefer you just stick with the Dead.
HOLE IN THE WALL BARS: The Depot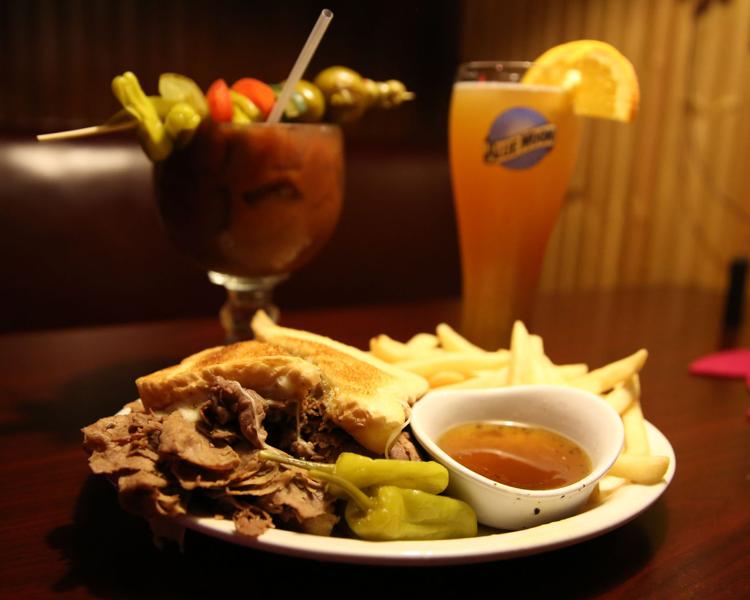 Nestled about a block east of downtown Griffith on Main Street is an old-time bar that has some signature spirits and tantalizing dishes.
The Depot serves up dinner for two for $29.99 on Fridays and Saturdays with choices like their 14-ounce prime rib, 16-ounce New York strip and their lake perch including potato and soup or salad with fresh bread.
Perhaps the most impressive is their Beefeater sandwich that comes with finely shaved Italian beef complete with mozzarella cheese and fries. This mouth-watering delight comes Au jus and with pepperoncinis.
They serve many beers on tap and include some signature drinks like their amazing and healthy portioned Bloody Mary decorated with a skewer of peppers, olives and more on top.
The Depot Bar and Grill, 520 East Main St., is owned and managed by Pete Kmetz and employs a small staff.
HOLE IN THE WALL BARS: Hydad's Modern American Pub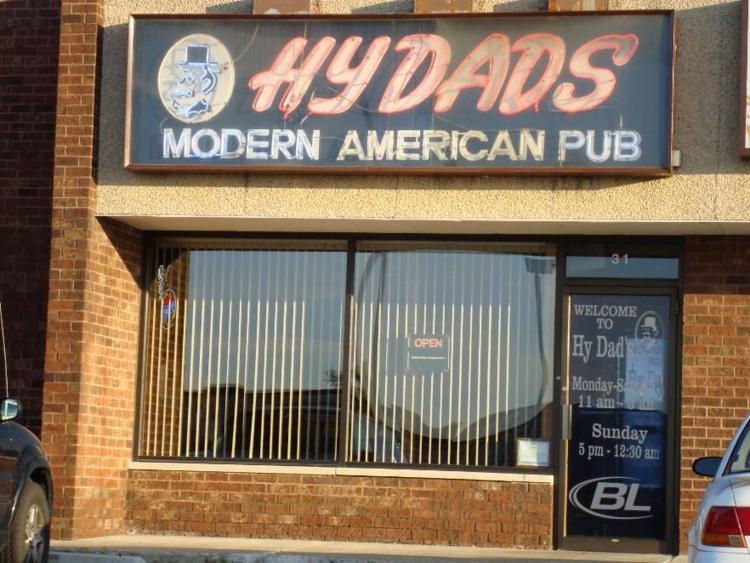 Hydad's Modern American Pub is a family owned bar hidden away in a strip mall at 31 W. 81st Pl. in Merrillville.
It has stiff and cheap drinks and a laid-back atmosphere. If you're a fan of deals, you can always say hello to $1.50 domestic drafts. Hydad's offers daily drink specials as well.
The food isn't too shabby either, with handmade burgers prepared to order, pattymelts, ribs and a signature BBQ sauce that the Hydad's website claims is "to die for!"