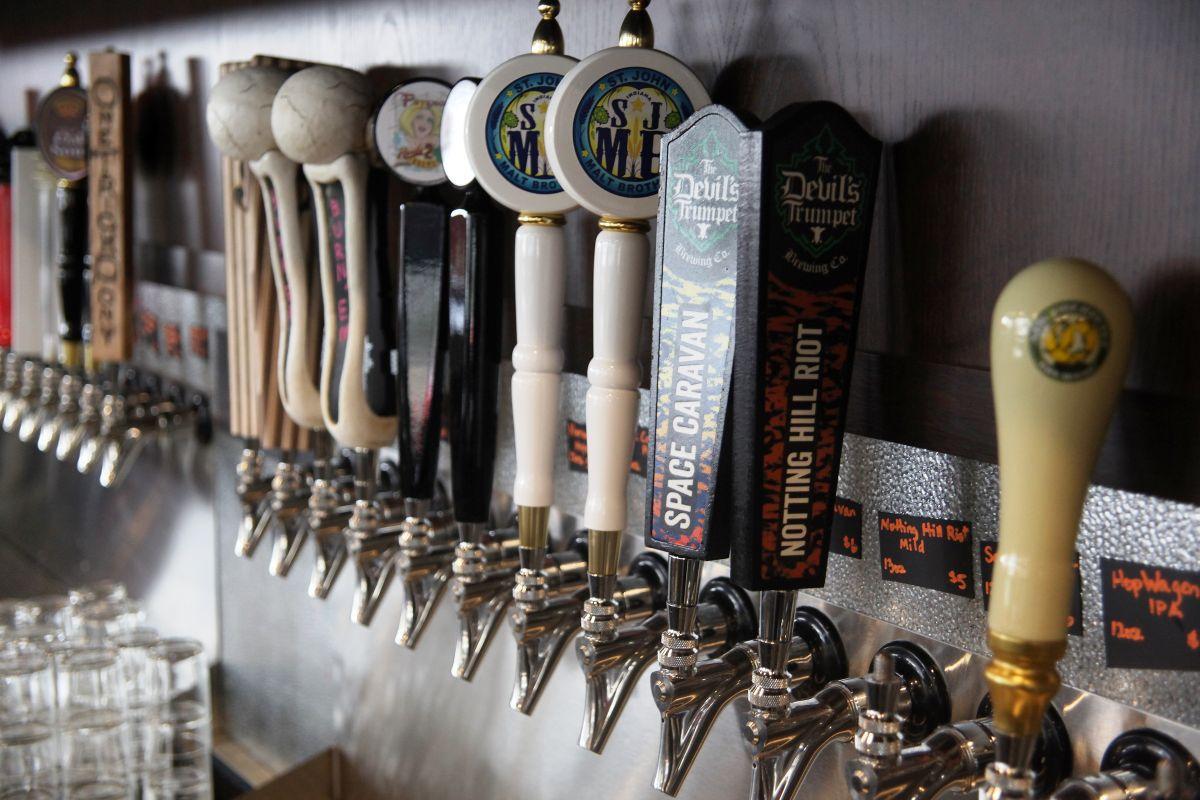 Black Wednesday, the Wednesday before Thanksgiving, is widely considered one of the biggest bar nights of the year.
People from colleges and far-off cities flock back home to Northwest Indiana to share a traditional Thanksgiving dinner with their parents, and they often hit the bars the night before to reconnect with old friends and high school classmates.
Local bars and breweries are planning special events to capture some of the business.
Doc's Smokehouse and Craft Bar at 1420 Calumet Ave. in Dyer is planning a tap takeover of Bourbon Barrel-Aged Beers. The craft beer bar, which has 60 taps, plans to have 14 to 15 barrel-aged beers from local and national breweries, including Goose Island Bourbon County Stout, Founders Lizard of Koz, Backwoods Bastard, Upland BA Teddy Bear Kisses, Dogfish World Wide Vanilla Bean Stout and Revolution Straight Jacket.
Burn 'Em Brewing at 718 Freyer Road in Michigan City will have its second annual Danksgiving Celebration at 5 p.m. Wednesday. The bands CAT MAN DOG, Stealin the Farm and Ween cover act Chocolate of Cheesetown will perform outside the craft brewery in a heated tent.
Tickets are $5. There will be food from Cool Runnings Restaurant and Bar and $5 beers from a special beer list that has yet to be announced.
Finally, Beers Geeks at 3030 45th St. in Highland plans its "Black Wednesday Blackout," an "all-day event featuring some rare, limited and seasonal craft beer classics that are sure to satisfy even the most fastidious dark beer connoisseur."
Starting at 3 p.m., the craft beer bar will start serving 18th Street Barrel Aged Coffee Hunter Imperial Stout, Avery Barrel Aged Coconut Porter, Bare Hands Mail Order Bride Imperial Stout with coffee and Mexican vanilla beans, Bear Republic Old Baba Yaga Russian Imperial Stout, Burn 'Em Brewing Barrel Aged Smooth Creaminal Cream Ale with white chocolate, and New Oberpfalz Barrel Aged Russian Imperial Stout, among others.
Stay up-to-date on what's happening
Receive the latest in local entertainment news in your inbox weekly!