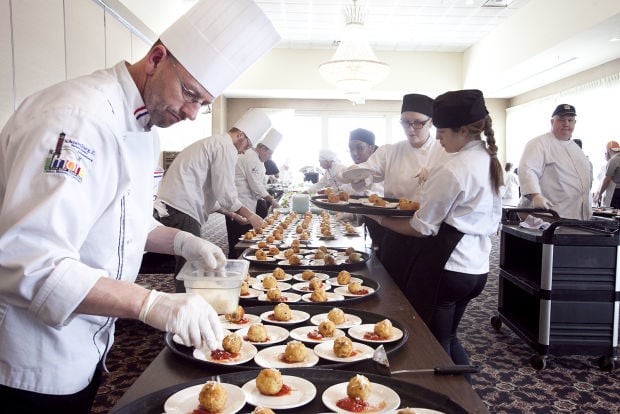 Talented culinarians from the Region will be in the spotlight March 10 when they gather for Dine with the Chefs.
Dine with the Chefs will be held at 11 a.m. at Avalon Manor in Merrillville and feature a social hour with appetizers followed by a lavish multi-course meal.
The gala, a benefit  for Meals on Wheels of Northwest Indiana, Inc., annually draws hundreds of people for an afternoon of feasting and fundraising.
The meal is prepared by local chefs including those from the American Culinary Federation Chefs of Northwest Indiana. All the chefs represent local restaurants and other institutions.
Silent and live auctions are always a part of the event in addition to a raffle. In the past, guests have left the gala with a souvenir booklet which features recipes from the event.
Tickets for Dine with the Chefs are $125. For more information, visit the Meals on Wheels website at mownwi.org.