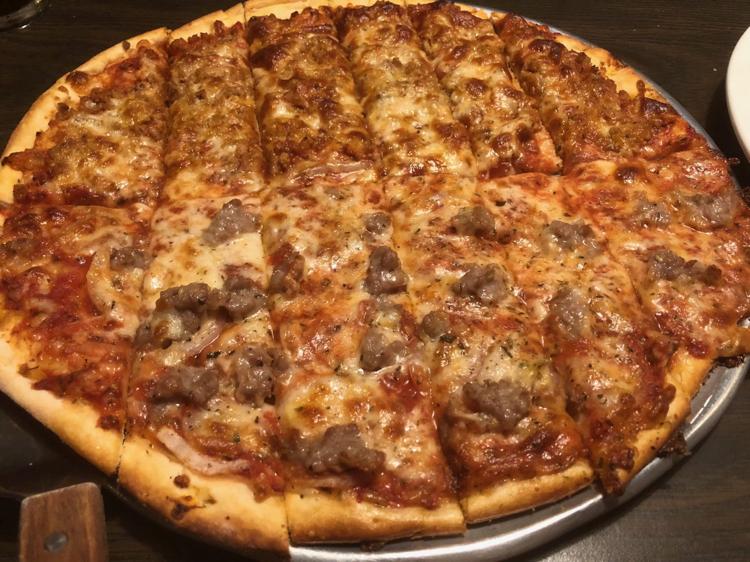 If good Italian dishes are what you crave, in addition to pizza, then make lunch or dinner plans at John's Pizzeria in Dyer.
John's Pizzeria in Dyer, which is affiliated with the restaurant's Griffith location, offers a variety of dishes, including everything from its signature pizza to rich pasta dishes, veal, chicken and seafood recipes to salads and hearty sandwiches.
We visited John's on a recent Friday. The restaurant was abuzz with people enjoying not only the food and drink at the eatery but also a fun night of bingo. Bingo is offered from 6 to 8 p.m. every Friday in the eatery's bar.
Keep reading for FREE!
Enjoy more articles by signing up or logging in. No credit card required.
During our visit, we chose to dine in the main dining room, although guests may also dine in the bar area. The dining room, with its dim lighting, various retro pictures on the walls and easy listening music playing in the background, had a bit of a supper-club atmosphere that night.
For our dinner, we chose the Home Made Fried Onions appetizer ($4.95) and Chicken Vesuvio ($17.50) and a Medium Half Crumbled Italian Sausage and Half Chunk Italian Sausage/Onion Pizza. (Medium Cheese pizzas start at $12.95 with additional prices for added ingredients).
Both selections were ideal. The Chicken Vesuvio featured tender pieces of chicken along with flavorful chunks of potatoes that were cooked in a blend of pure olive oil, fresh garlic and wine. The pizza also received praise at our table. John's crumbled sausage is a signature and it adds nicely to the flavor of the pizza.
Among other menu items at John's are Pasta with Fresh Clams ($13.50 for an entree portion); Gnocci ($13.50); Eggplant Parmigiana ($14.50); Sauteed Lake Perch ($19.50); Fried Chicken ($13.95); Veal Scallopini ($20.95); and more.
Carry out and Delivery are also available at John's Pizzeria.