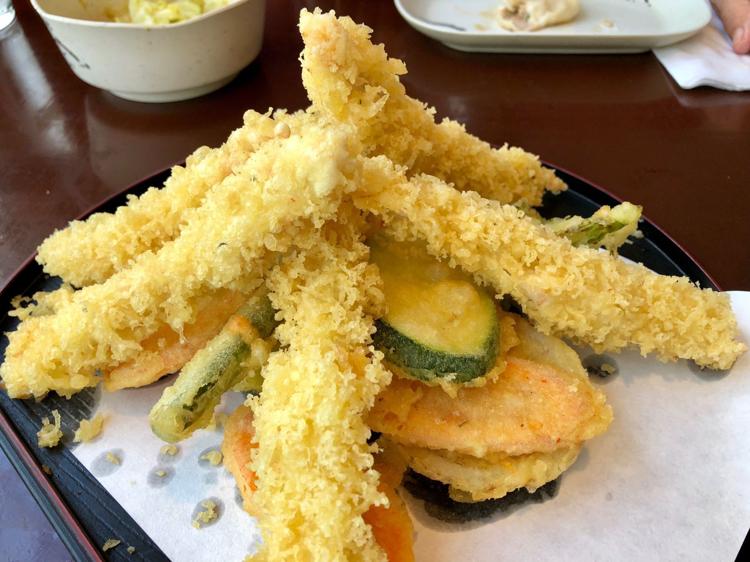 If you're a fan of sushi, tempura, teriyaki dishes, sashimi and other recipes, plan a lunch or dinner trip to Little Tokyo.
Little Tokyo, which opened 15 years ago, is located on 45th Avenue in Munster. The eatery is a small, cozy place which has attracted regulars through the years.
During a recent visit to the restaurant, we sat at a booth near the window. The eatery is decorated in bright, bold colors - red and blue dominate - and various Japanese and other Asian decorations are located throughout the restaurant.
The predominate feature on the menu are assorted rolls and there's definitely something for all palates.
Keep reading for FREE!
Enjoy more articles by signing up or logging in. No credit card required.
We decided on a full meal, though, and chose something from the Tempura section of the menu. The Chicken Tempura dinner ($12.95) included a choice of soup or salad. We chose the salad with ginger dressing, which proved flavorful.
The Chicken Tempura was lightly fried chicken strips served with fried vegetables. Its presentation was attractive as the chicken strips were layered atop the vegetables. The Chicken Tempura was perfectly cooked and not greasy at all.
Among other items on the Little Tokyo menu are Shrimp Teriyaki ($14.95); Seafood Tempura ($16.95); Pork Katsu ($12.95); Seafood Noodle Soup ($13.95); Volcano Roll ($6.95); Venice Roll ($12.95); Ginger Calamari appetizer ($7); Spicy Tako Roll ($6.95); Sashimi Deluxe ($19.95); Yaki Udon or Soba noodles ($7.50); and various other dishes.
A number of different salads are featured on the menu including Kani, Avocado, Seaweed and Cucumber.
Little Tokyo also offers a variety of lunch specials from 11:30 a.m. to 3 p.m. Mondays to Fridays.