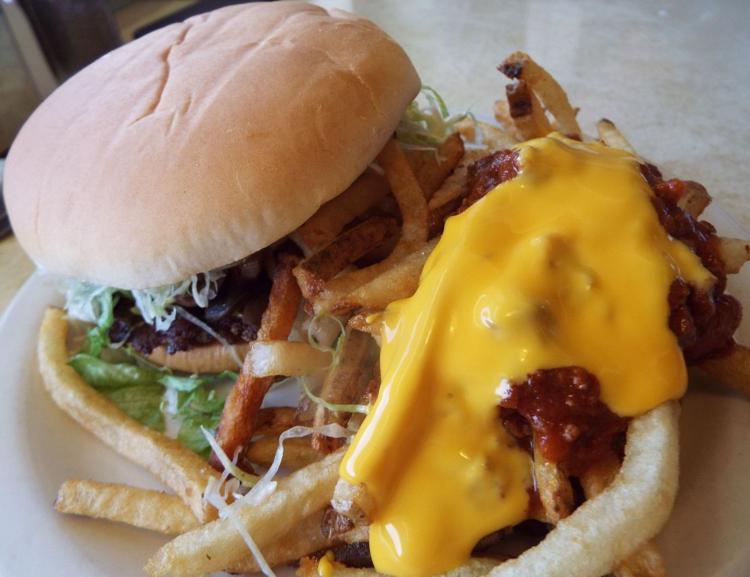 Diners looking for a retro feel won't mind stepping into Miner-Dunn for a meal.
The restaurant, located on Indianapolis Boulevard in Highland, is an old-fashioned eatery with stools, a counter, booths and retro decor.
Miner-Dunn opened its doors in 1932 when Harold Miner and Ralph Dunn established the eatery on Calumet Avenue in Hammond. It's been a popular Region joint for burgers, fries, hot dogs, shakes and more.
The restaurant's reputation was built on what's called "real hamburgers" as the eatery's outdoor sign proudly proclaims. The burgers are hand-crafted on the premises. Other popular items include fresh-cut French fries, sherbet made in-house and homemade onion rings.
While visiting Miner-Dunn for a recent weekend late lunch, it was easy to feel as though you were stepping into a retro soda shoppe. Canned music played in the background and restaurant personnel were extremely welcoming.
You have free articles remaining.
Keep reading for FREE!
Enjoy more articles by signing up or logging in. No credit card required.
We enjoyed a Chili Dog ($4.49) as well as a Mushroom Burger ($7.99 for deluxe). Deluxe orders come with French fries and the eatery's signature soft serve sherbet.
Among other items available on Miner-Dunn's menu are dinners such as Homemade Meatloaf ($8.99); Cod Dinner ($8.99); roast beef meals including Italian Beef ($5.99); French Dip ($5.99); Hot Beef Dinner ($8.99); and salads such as Chef's Salad ($7.69); and Grilled Chicken Salad ($6.99).
There's also a Kiddie Size menu category at Miner-Dunn, featuring such items as Burgers, Hot Dogs and Chicken Tenders.
Hamburgers are a specialty at Miner-Dunn and the restaurant's burger category stars recipes such as The Miner-Dunn Hamburger ($4.29); Western Cheeseburger ($6.69); Salad Burger ($5.09) and other dishes. On the sandwich list are items such as Egg and Cheese Melt ($4.99); BLT ($4.69); Turkey Club ($5.99); and a Meatloaf Sandwich ($5.99).
With the variety available at the eatery, guests likely will find something on the menu they like.