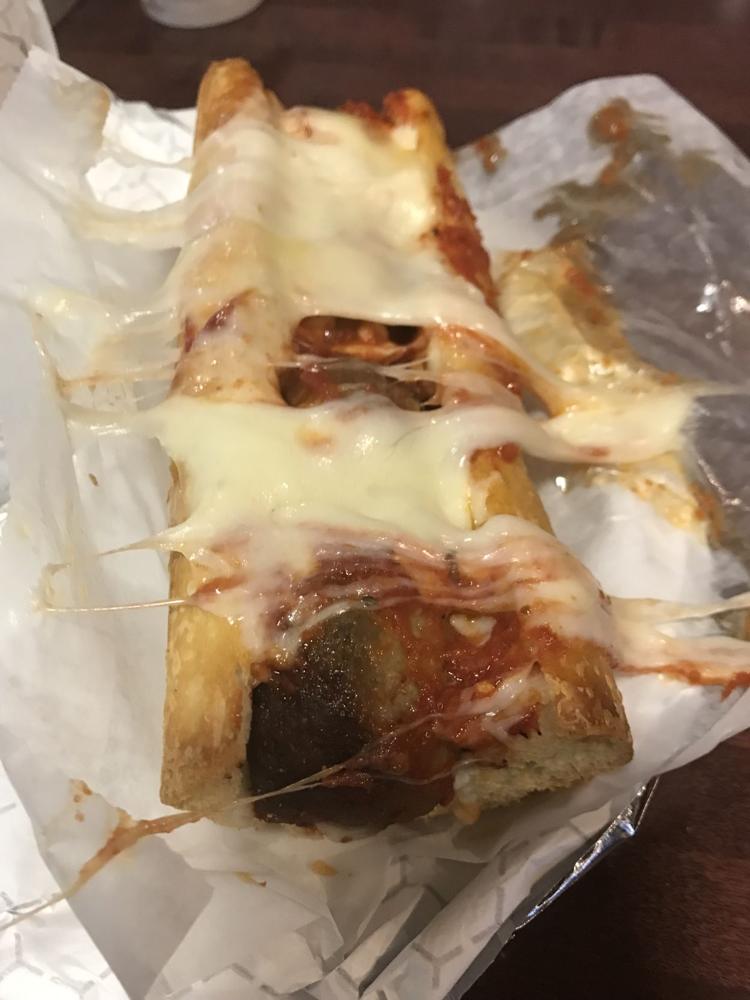 Angelo's Prime, a longtime staple in the south suburbs, recently opened a Schererville location near the Crossroads of America at U.S. 30 and Indianapolis Boulevard.
It's a hybrid restaurant/specialty grocery store where one can pick up fine olive oils, imported cheese, cured meats, hand-made pastas, pasta sauces, hand-dried tomatoes and other foods. Steaks and Tomahawk chops  are vacuum-sealed in the same air-tight packaging used to ship high-grade meat to Prime steakhouses all over the country.
The 2,100-square-foot boutique grocery at 1542 U.S. 41 also has a restaurant menu that includes a steak sandwich, artisanal pizzas, salads, and a burger bar that includes a stuffed wagyu burger.
A house specialty is the Papa D's Special meatball sandwich. Angelo's Prime's Meatball 3 Way features gourmet meatballs made with a special blend of beef, veal and pork bathed in a house-made marinara sauce, spritzed with grated cheese and tucked into a French roll.
You can add a blanket of melted provolone and mozzarella, or pickled giardiniera to give it a kick.
The meatballs are substantial and juicy. The marinara is spicy and filled with thick chunks of tomato. The bread is freshly baked, crunchy on the outside and chewy on the inside.
It's an Italian classic prepared with elan.