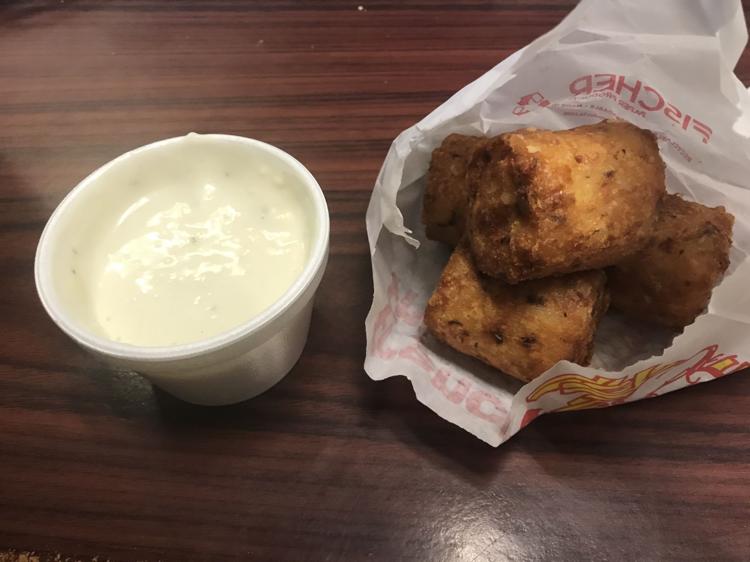 Barton's Pizzeria at 7201 Calumet Ave. in Hammond is a no-nonsense old-school joint where it slides pizzas fresh to order into a massive oven right behind the counter, and even sells it by the slice.
The only seating is for those waiting on their takeout orders. There's a few arcade games and a pinball machine to pass the time.
People have praised Barton's pizza as excellent, complimenting the dough and crust, saying it tastes the same as they remember it tasting decades ago. You can get your choice from a wide selection of toppings, and Neapolitan-style pizza or deep dish if you prefer.
It's got the standard array of appetizers. A standout is the Jumbo Stuffed Tater Kegs, which are so huge they carry a "warning" that's posted on the counter: "The flavor in a Jumbo Stuffed Tatter Keg has been known to cause a state of emotion so intense that some have been carried beyond rational thought and self-control."
That might — just might — be a salesman's hyperbole, but the oversized tots are pretty tasty. They're about the size of a golf ball and stuffed with cheddar cheese, bacon and chives.
Give them some time to cool down, and then dig in. You can get marinara or blue cheese to dip them in, but they're flavorful enough without any dip.
For more information, call 219-932-1300.
Stay up-to-date on what's happening
Receive the latest in local entertainment news in your inbox weekly!