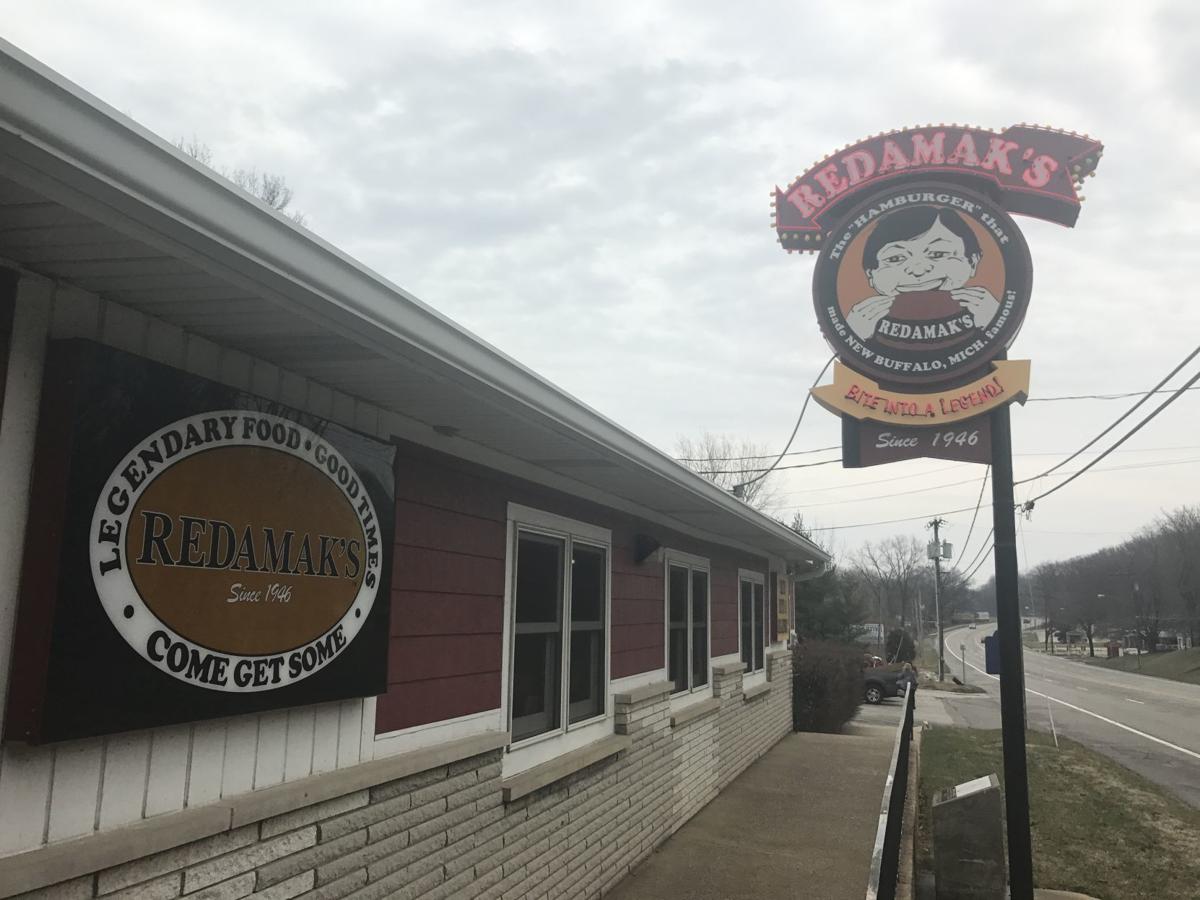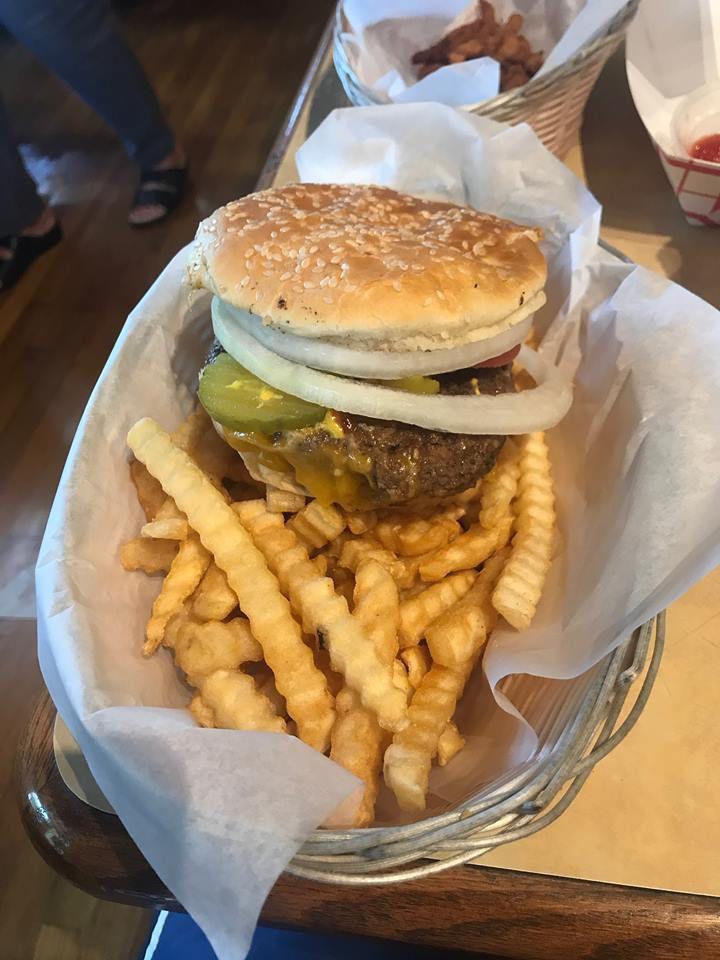 NEW BUFFALO — A ritual of summer in Northwest Indiana is heading to the pristine beaches, wineries and touristy towns in southwest Michigan.
Just across the state line, New Buffalo is a popular destination, and no stop to the beachfront town is complete without a visit to Redamak's, the vintage roadhouse at 616 East Buffalo St. that grills up the beefy "hamburger that made New Buffalo, Michigan famous."
During the summer months, the gravel parking lot is often overflowing and there is usually a wait to get a table. But you'll find a way to keep busy with an arcade, pinball machines, a bar and vintage decor like old school gas pumps, neon signs, sports memorabilia, menus autographed by celebrity visitors, and callbacks to bygone institutions like the Chicago Daily News.
Redamak's just underwent a major renovation this past winter, overhauling the kitchen and resurfacing the floors. The institution, a favorite among tourists for decades, has made some upgrades over the last few years, adding a concession stand at the public beach, launching The Redamak's Patty Wagon food truck and adding a few new gourmet burger and slider options. There's now Michigan craft beer on tap.
The cozy, wood-lined burger joint, which is only open seasonally when beach-goers flood into town, is not without its detractors. Some complain that it overcooks burgers and won't cook them below medium, that it's overrated and – most often – that it's still inexplicably cash-only in The Year of Our Lord 2018.
But there's a reason why Redamak's has been packing them in for decades, while other eateries along the same stretch of highway are noticeably less busy.
You can get baskets full of the most delicious fried food – clam strips, cauliflower, onion rings, onion petals, mozzarella sticks, zucchini sticks, green beans, pickles, deep-fried mini tacos and every conceivable type of potato: crinkle cut fries, curly fries, waffle fries, tater tots, sweet potato fries and chili cheese fries. 
But of course, the big attraction is the "legendary" double Velveeta cheeseburger. It comes standard with ketchup, mustard, crosscut dill pickles, and raw onion, and can alternately be topped with Swiss, Pepper Jack, Mild Cheddar, or Colby Jack cheeses, but it's the rich Velveeta that really makes it sing.
The oozing, gelatinous cheese and freshly ground beef achieve a glorious fusion that will have you scraping off every last dollop of melty cheese stuck to the paper wrapper. There's a reason why it's a staple of summer.
For more information, visit redamaks.com or call 269.469.4522.