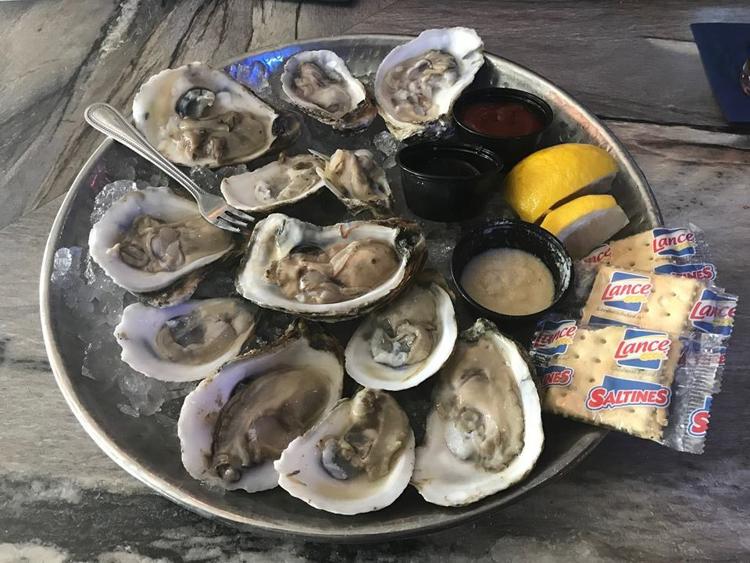 Blue Point Oysters and Sushi Bar opened in 2016 on the courthouse square in downtown Valparaiso, offering the many sophisticated diners in the Vale of Paradise a wide selection of sushi, seafood, steaks and oysters.
The classy, modern restaurant at 13 E Lincolnway, which flies in seafood from as far as Greece, claims to have "Northwest Indiana's largest fresh oyster selection daily." Blue Point offers oysters Rockerfeller, char-grilled with garlic parmesan or Cajun spices, or fresh shucked at market prices. It offers an impressive selection of oysters from all along the east and west coasts, including BeauSoleil, Old 1871, Alpine Bay, Bras D', Caraquet, Duxbury, Fat Baby, Misty Point, Katama Bay, Rappahannock, Baie Blues, Kumamoto and Plymouth Champagne, usually having five to 10 different varieties on hand at a time.
You can't go wrong with the small plate of the eatery's signature Blue Point Oysters, and can get a dozen for $26 or a half-dozen for $14.
Keep reading for FREE!
Enjoy more articles by signing up or logging in. No credit card required.
The semi-wild oysters from the Long Island Sound between New York and Connecticut – an iconic staple of many seafood menus nationwide, the favorite of Queen Victoria and a point of pride in New York State – are known for an agreeably mild flavor, high salinity and a sweet aftertaste. The large-shelled Blue Point Oysters at Blue Point in downtown Valpo are plump and juicy.
The texture is firm, and the taste is fresh and briny, as though fresh sea air is wafting by. Most are good in size.
The classic oysters are so delectable they need little accompaniment, but Blue Point still supplies the standard array of fresh ground horseradish, lemon wedges, cocktail sauces and a mignonette sauce