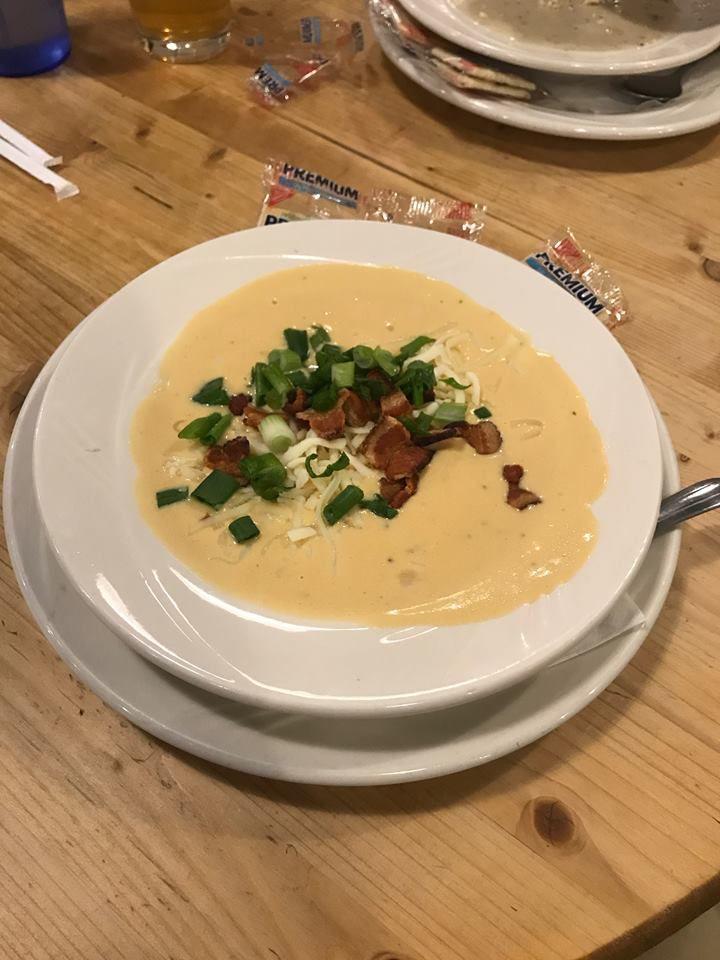 WHITING — Done up in twinkling Christmas lights, downtown Whiting is a sight to behold during the holiday season.
The holiday lights display stretches all up and down 119th Street: stars sparkle behind Santa, reindeer soar toward the sky, and trees are draped in resplendent purple, green and red.
Carols are piped in through speakers throughout the downtown, adding to the festive spirit.
But you're an ornament's throw from Lake Michigan and a bitter wind whips off that boundless lake. Better escape the winter chill by ducking into Bulldog Brewing Co. at 1409 119th St.
Founded in 2011 by a steelworker who got into homebrewing, the craft brewery makes many beers that nod to local history, like the Industrial Harbor IPA, the 1890 Stout that commemorates the year the refinery opened in Whiting, and the Roby Red Ale that celebrates the long-bygone Roby Speedway where many Indianapolis 500 racers first competed and a half dozen speed demons died. The Down Time Wheat is self-explanatory at such a hard-working place.
Bulldog Brewing opened a second location at 5987 Dune Harbor Drive in Marina Shores at Dune Harbor in Portage, but you can't beat the original in terms of ambiance. It's a cozy, low-key place with brick walls, beer posters lovingly illustrated by local artists, and gleaming silver brewery tanks right by the bar.
Keep reading for FREE!
Enjoy more articles by signing up or logging in. No credit card required.
The taproom is brightly lit and usually busy without being overly crowded, save for when it's thronged during Pierogi Fest, when it's a mandatory stop for many visitors.
In addition to an array of craft beers that range from light cream ales to powerful double IPAs, Bulldog Brewery serves elevated pub fare like duck sliders, whiskey salmon, and whiskey steak tacos.
In the winter cold, you might want a cup or even a bowl of the Beer Cheese Soup. The mild Wisconsin cheese soup is made with Bulldog 11 Mile Lager, a classic amber American lager named after the 11-mile stretch of Cline Avenue highway through the Region's industrial heart that impacts a maltiness to the rich and hearty soup.
It's comfort in a warm bowl.
The soup is topped with crisp green onions, crunchy bacon bits and a four-cheese blend that starts to melt and become stringy. It's an industrial-strength dose of cheese atop cheese.